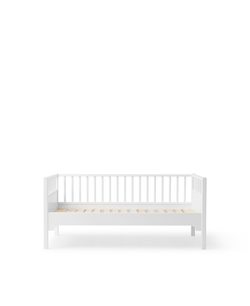 Oliver Furniture
Seaside Classic junior day bed
Item number: 021229
Dimensions: w 97 × l 167 × h 75 cm
As the name suggests, the Seaside Classic junior day bed serves a dual purpose: a cosy bed with protective sides at night and a delicate sofa with personal pillows along with the backrest during the day. Its measurement makes it suitable for the small children's room, a corner of the living room, a wide hallway, or a stylish supplement to a larger Seaside Classic bed.
The Classic junior day bed easily styles with pillows, throws and covers for a customised universe – perfect for small personalities with big dreams, day and night.
If the bed becomes too small, the children's room is to be turned into a youth room with a sofa bed or a little brother comes along, the bed can keep up with the new needs.
Choose the bed you want to convert and see the conversion options in the bed converter.
We guarantee a five-year availability of the standard conversion kits for all convertible beds from the date of purchase.
Seaside Classic series is made of birch wood and MDF, which is engineered wood consisting of 60% birch, 20% pine and 20% aspen wood. MDF is very strong and durable.

The non-visible screws give the bed a clean and exclusive design and are a defining trade of Oliver Furniture. The design is light and delicate and will last for generations.

The series is made in Europe and complies with strict EU health and safety requirements. The bed is painted with non-toxic, water-based paint.
Maximum weightload on bed bases (static weight): 120 kg
HAS JUNIOR GROWN BIGGER?
Rebuild your Seaside Classic junior bed or day bed to another one in the Classic series. Try our bed converter and see the possibilities.
Bed COnverter
With the traditional expression and the classic details, Seaside Classic gives a feeling of security for the small child
Seaside low cabinet 6 rooms
€479,00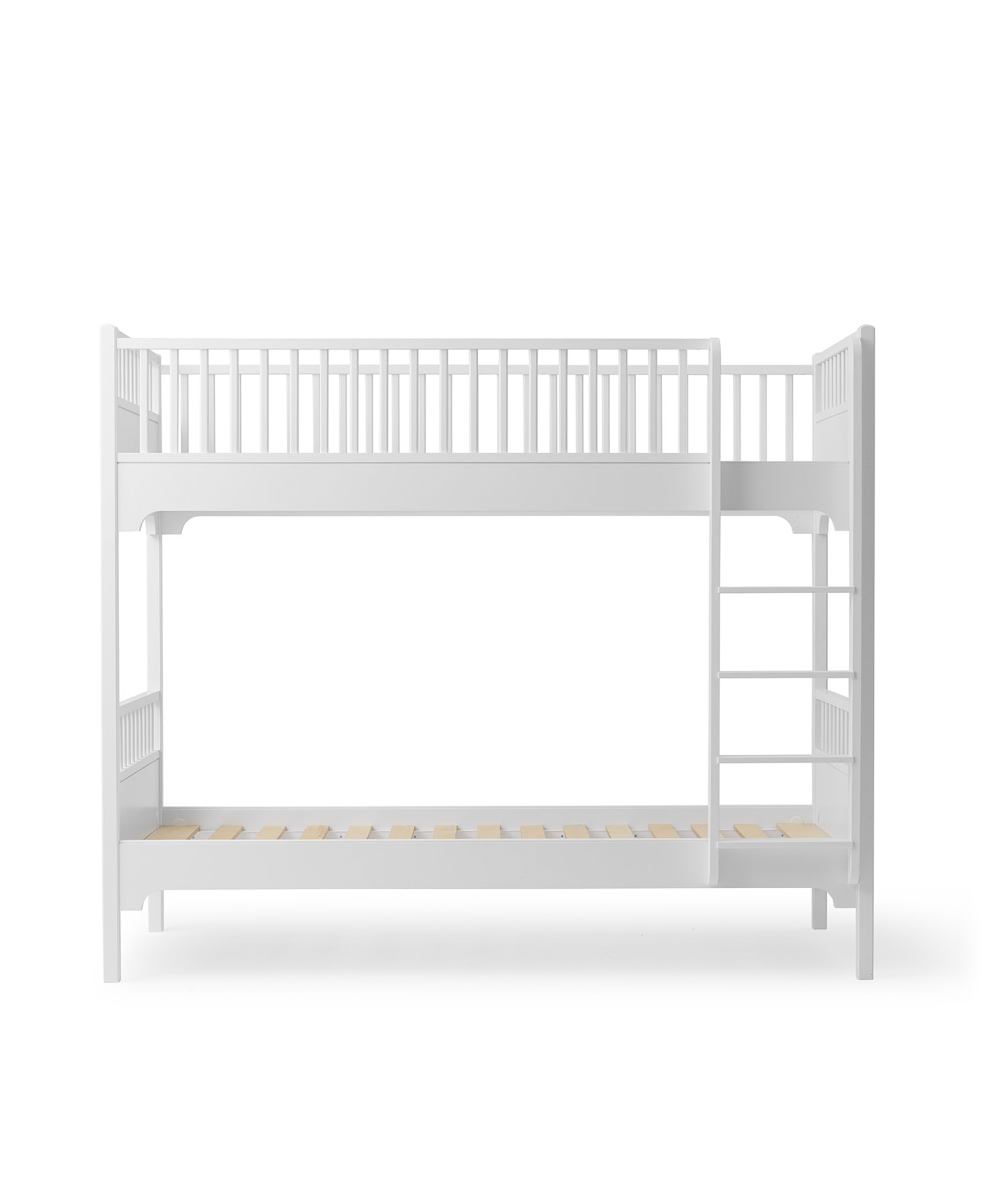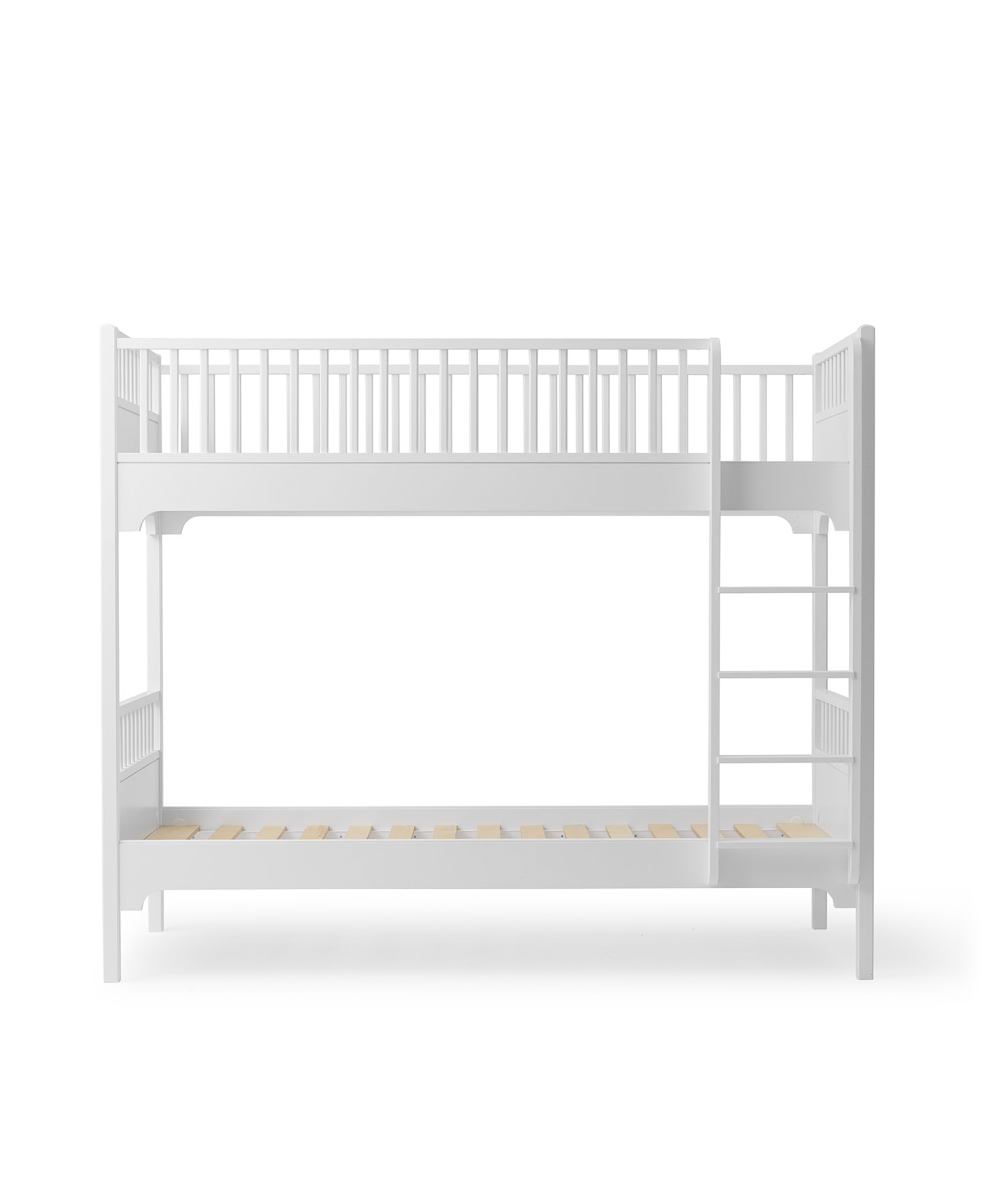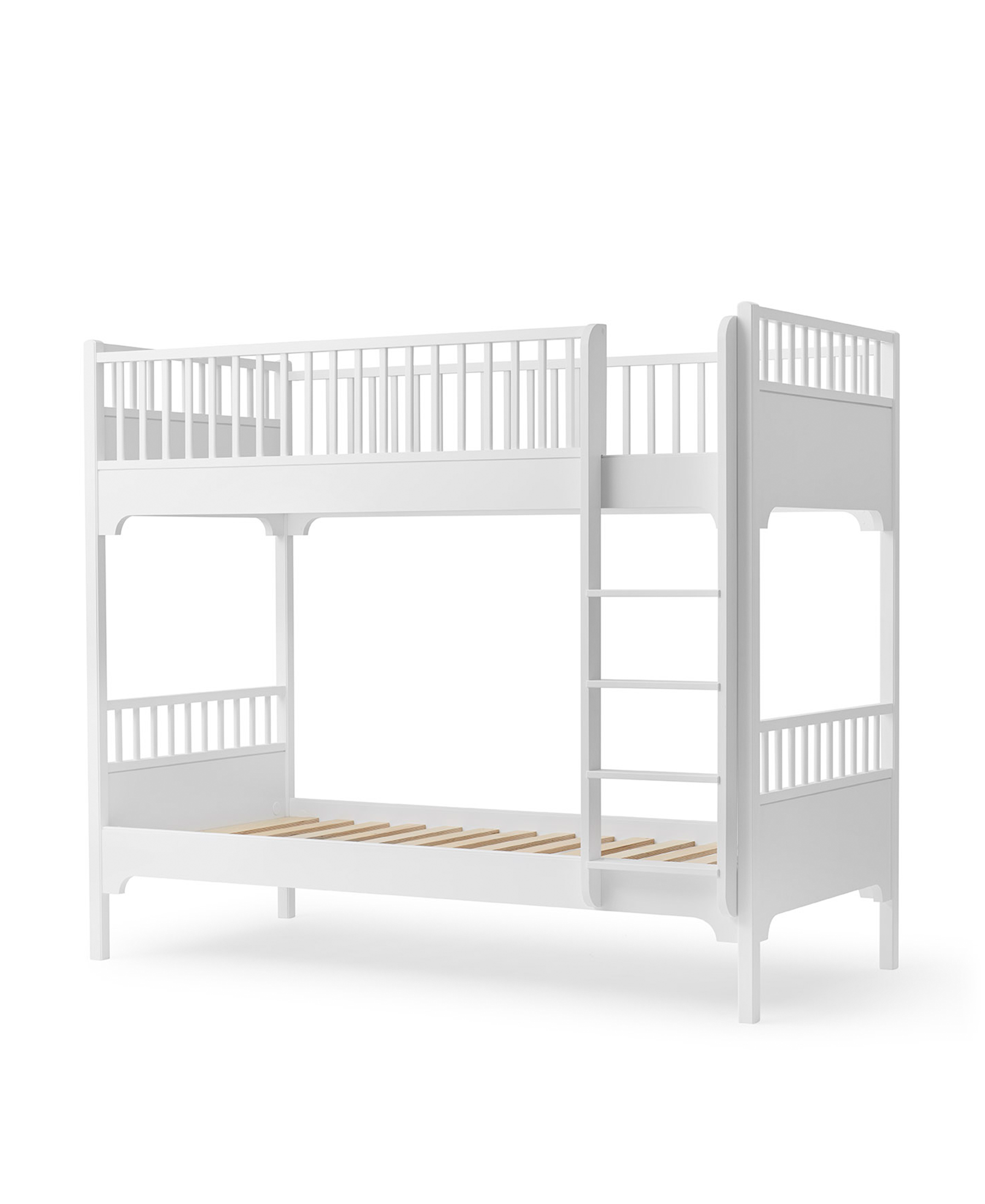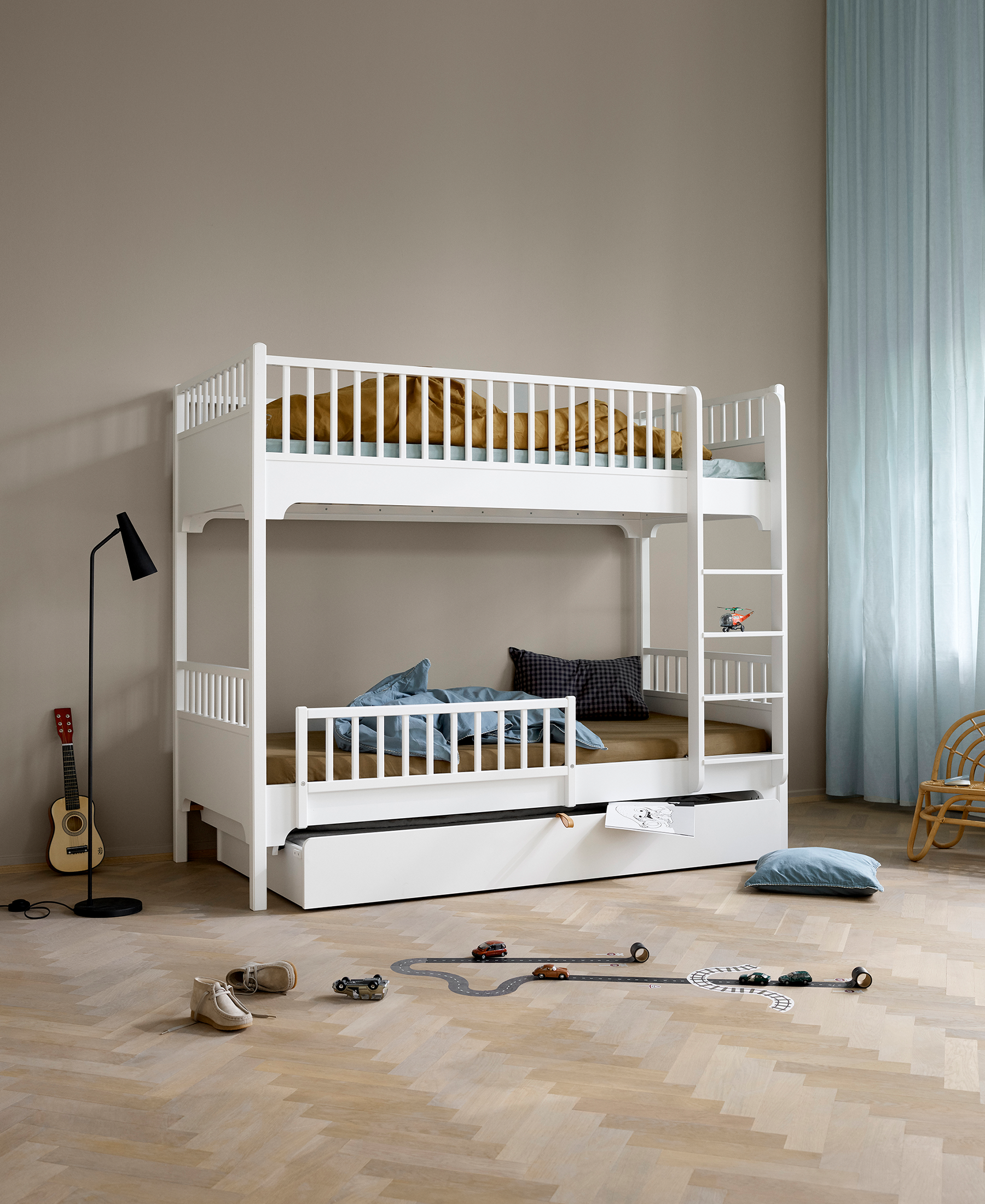 Seaside Classic bunk bed with vertical ladder
€1.939,00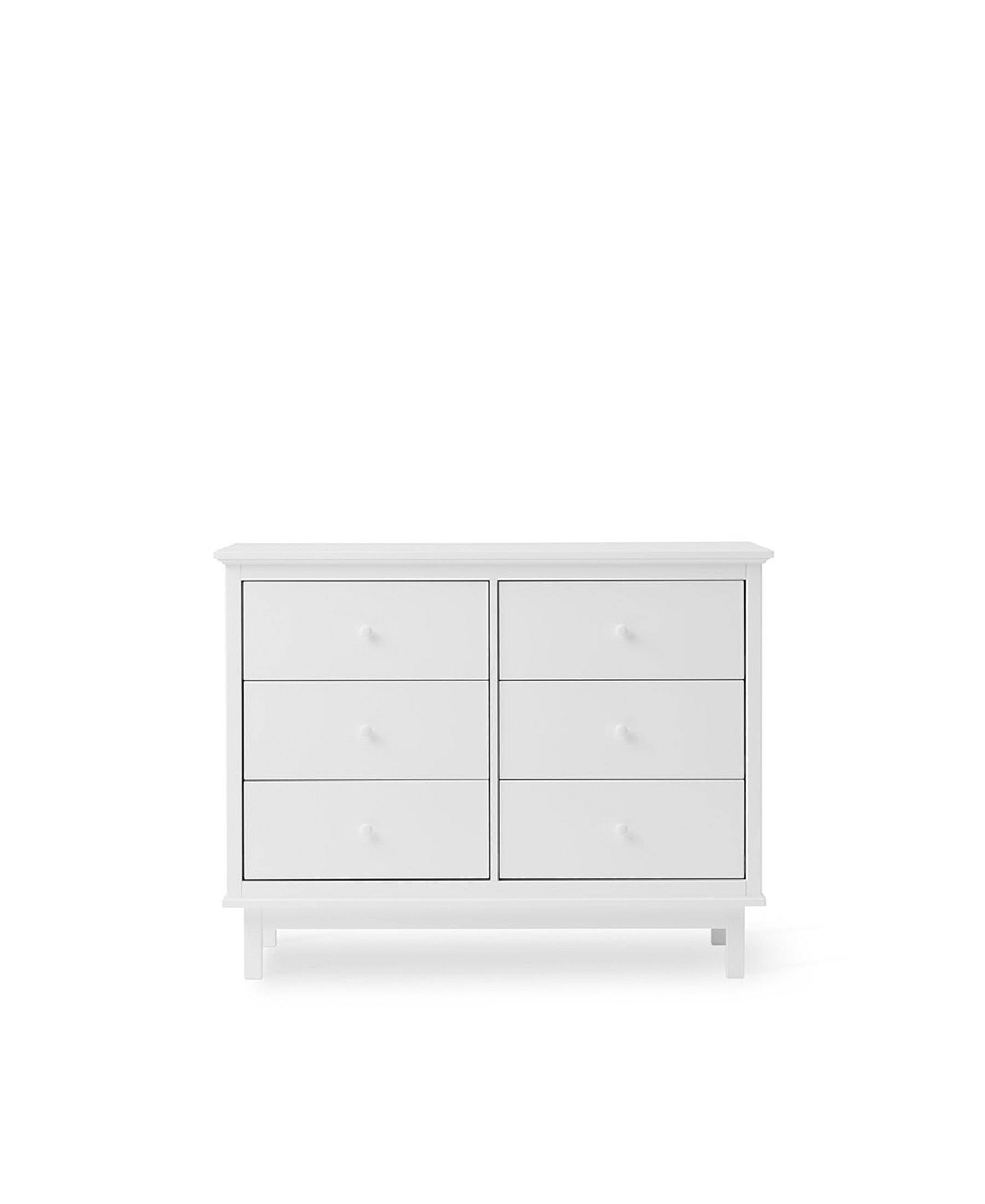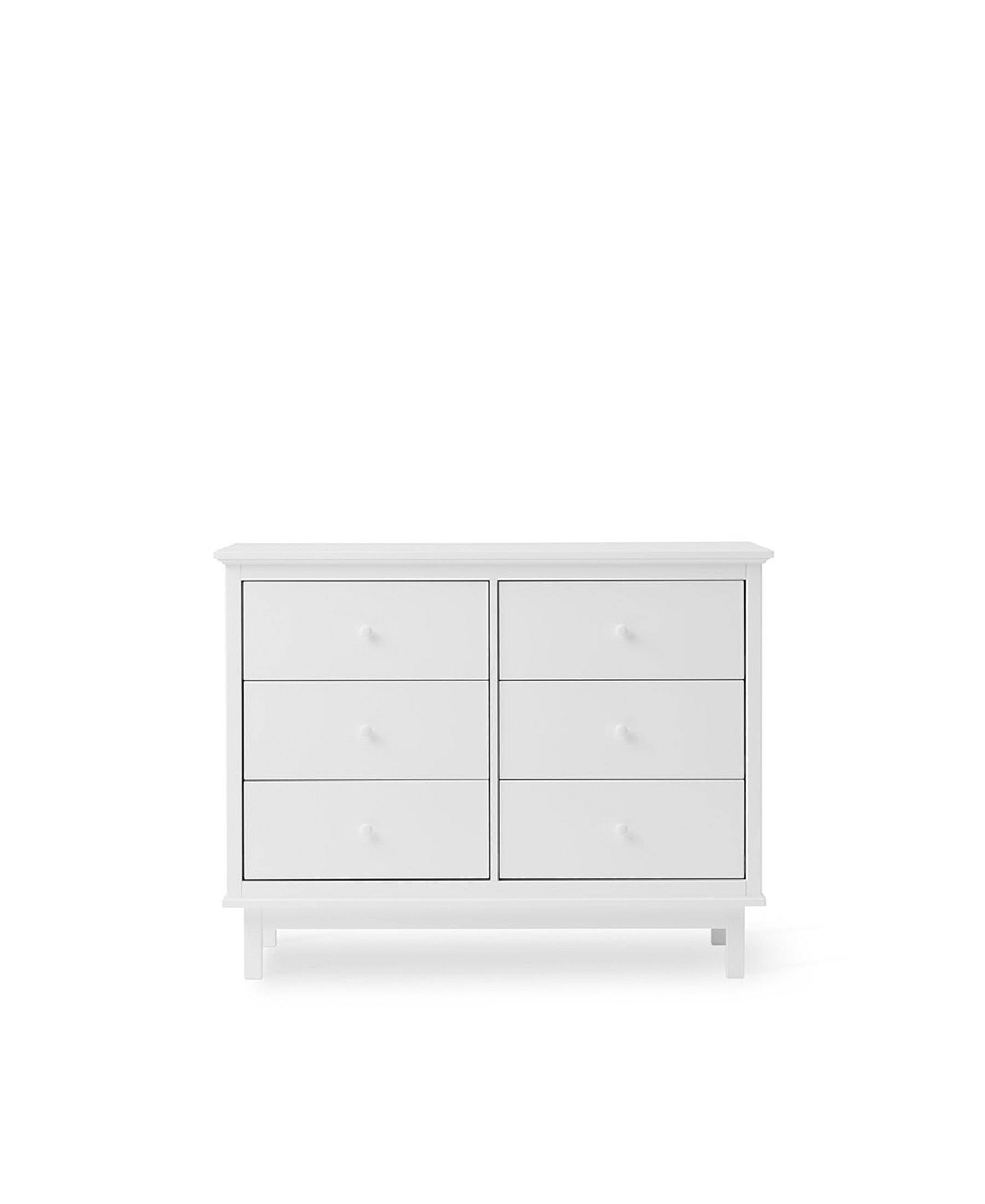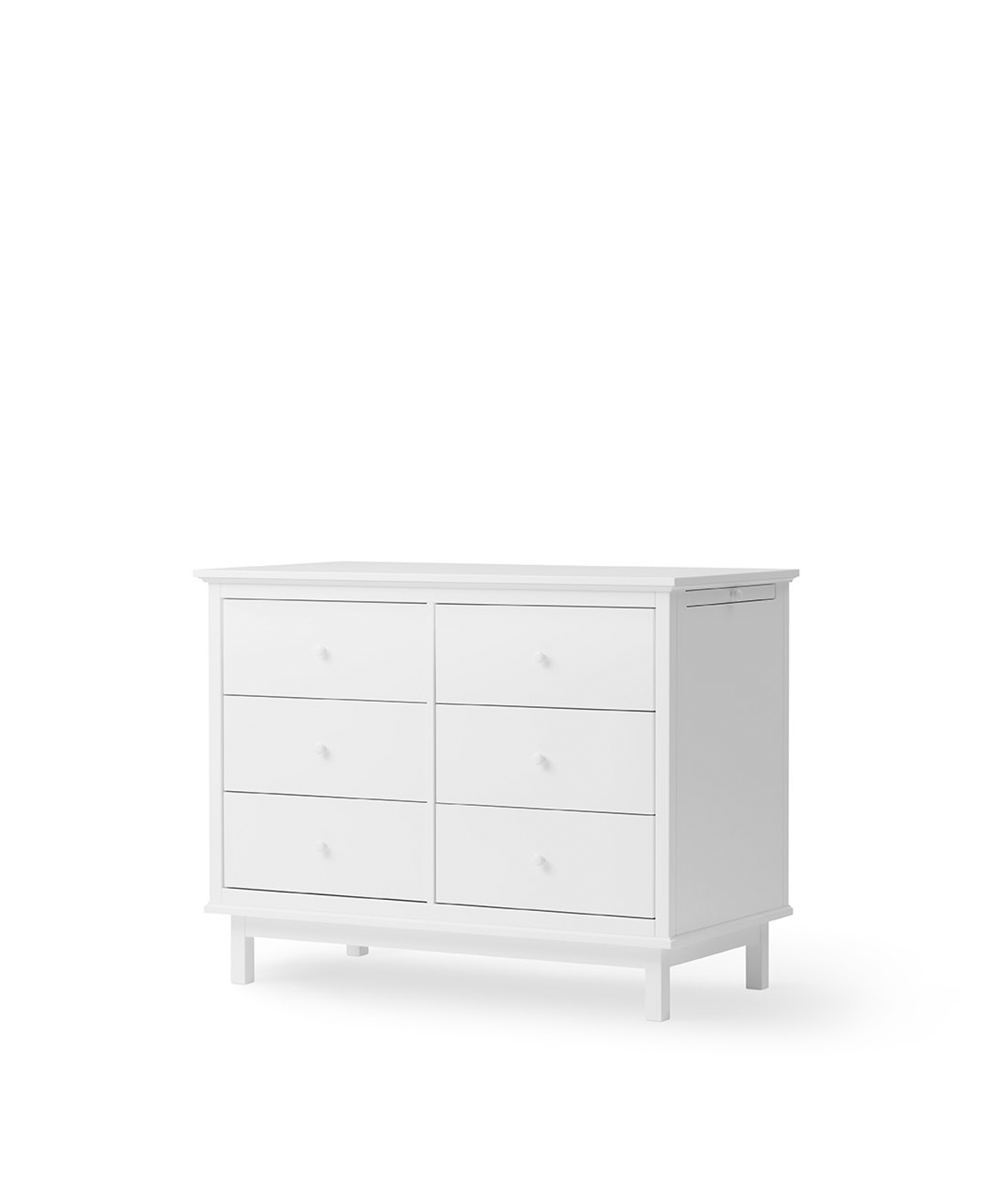 Seaside dresser with 6 drawers
€1.145,00