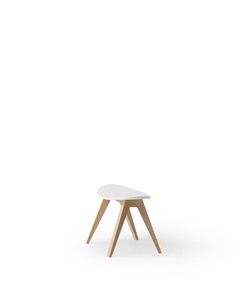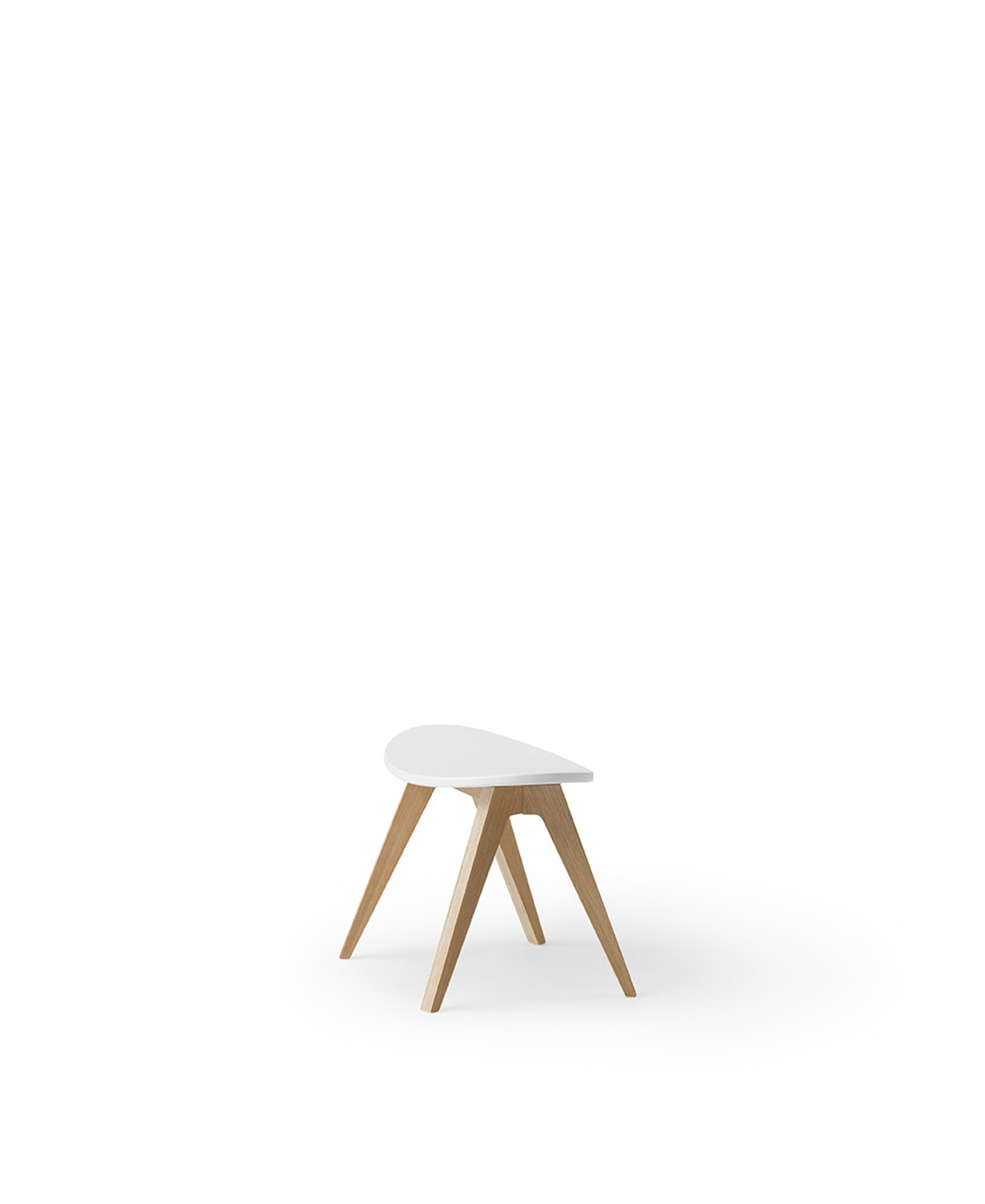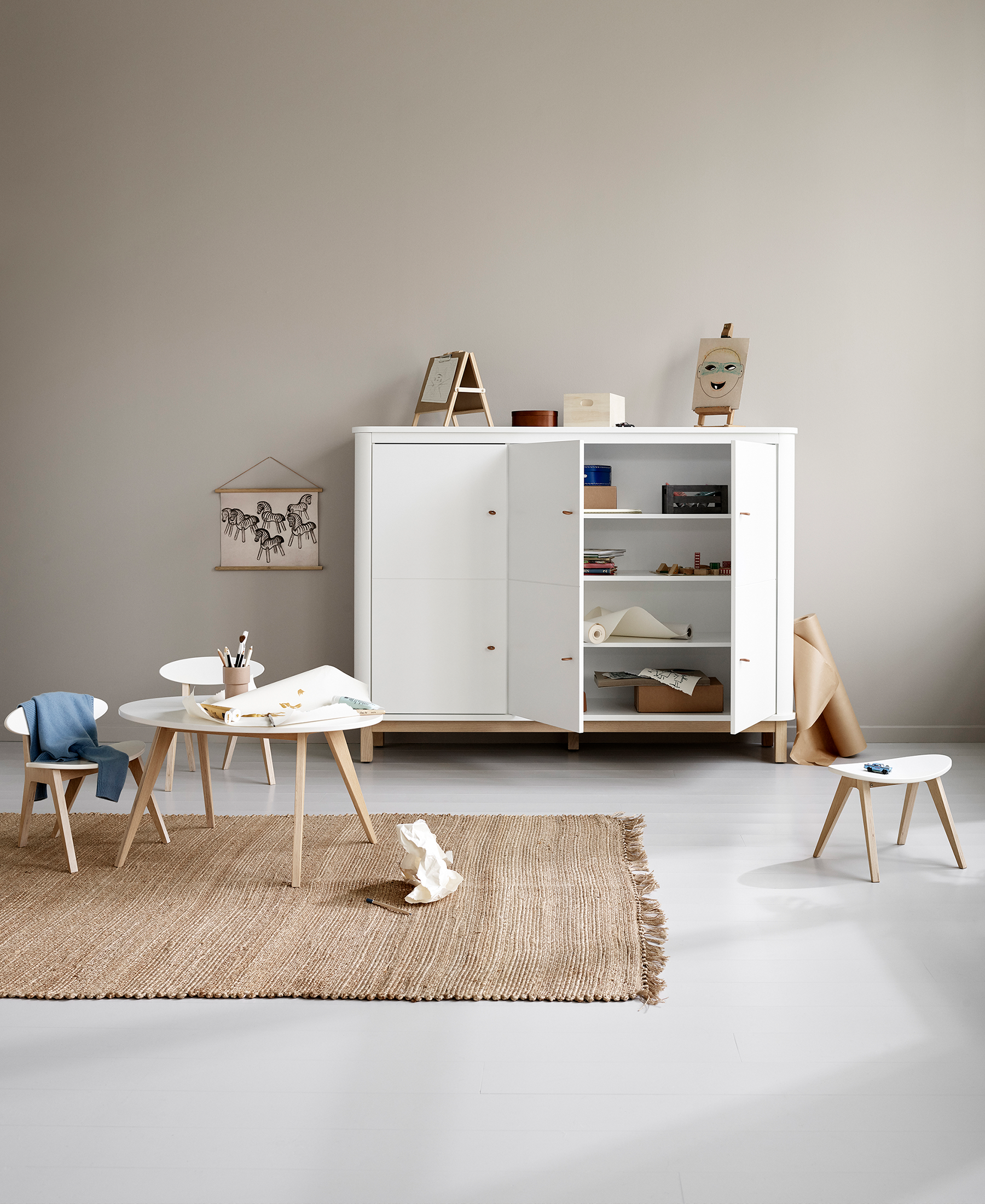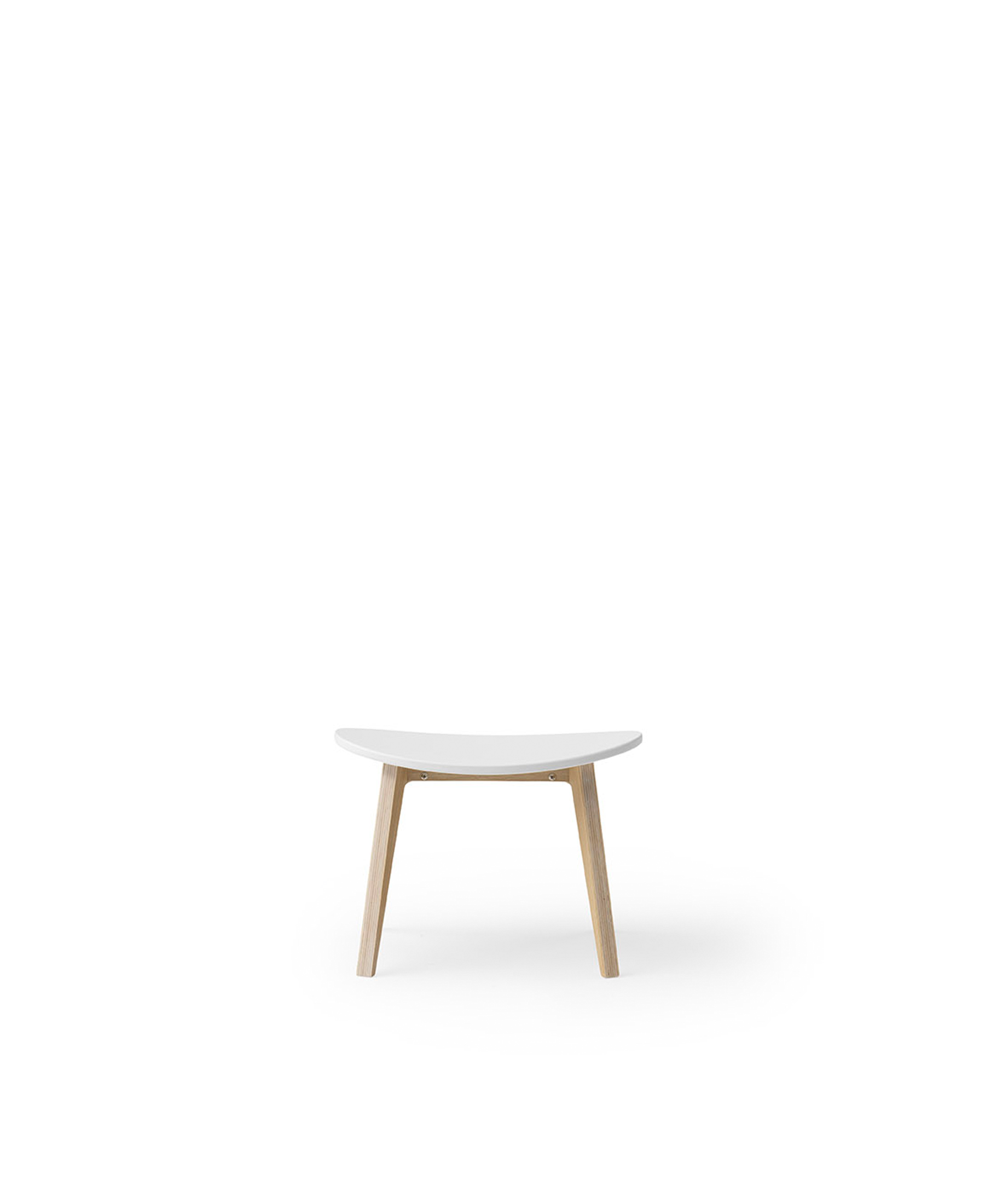 Oliver Furniture
Wood PingPong stool, white/oak
Item number: 041612
Dimensions: w 36 × l 39 × h 27 cm
The PingPong furniture consists of table, chair and stool but can very well also be combined with other kid´s furniture in different styles and designs. The seat and the back of the chair are made of moulded birch veneer which makes the chair incredibly comfortable. Definitely a favourite stool for the little ones – ideal for the youngest kids.

Wood PingPong furniture is designed for toddlers from age 2. It is constructed in white-lacquered moulded birch and white-oiled oak veneer. The table top is in white lacquered MDF.
The lightweight furniture is easy to carry and move around, yet stable and safe. Shapes and dimensions are well designed and balanced. The style is defined by its thoughtful design and offers visible lightness and a playful expression.
The PingPong furniture is made in Europe and comply with European safety standards and norms. The PingPong furniture is painted with non-toxic, water-based paint.