Oliver Furniture
Wood Original low loft bed, white
Item number: 041572
Dimension: w 97 (105 with ladder) × l 207 × h 138 cm
The Wood Original low loft bed is a unique way of meeting the child's need for closeness, comfort and safety. It does not take up too much space in the room and gives the child a possibility of building a small cosy hideout underneath the bed where kids can play and live out their fantasies.
Curtains can be purchased separately in classic designs for the hideout underneath the bed.
The ladder is on the left side of the bed.
Add extra cosiness and personality to your low loft bed:
If the bed becomes too small, the children's room is to be turned into a youth room with a sofa bed or a little brother comes along, the bed can keep up with the new needs.
Choose the bed you want to convert and see the conversion options in the bed converter.
We guarantee a five-year availability of the standard conversion kits for all convertible beds from the date of purchase.
The Wood Original series is made of birch wood and MDF, which is engineered wood consisting of 60% birch, 20% pine and 20% aspen wood. MDF is very strong and durable. The series is offered in two different models: one with legs in beautiful white-oiled solid oak and one in all-white with legs in solid birch.

The non-visible screws give the bed a clean and exclusive design and are a defining trade of Oliver Furniture. The design is modern and exclusive in its form and expression with bars and rounded corners.
The series is made in Europe and complies with strict EU health and safety requirements. The bed is painted with non-toxic, water-based paint.
Maximum weightload on bed bases (static weight): 120 kg
SAFETY AND COMPLIANCE
According to EN 747 loft beds and the upper bed of bunk beds are not suitable for children under 6 years due to the risk of injury from falls.
A smaller child can sleep in the lower bed of bunk beds, possibly with a bed guard for extra safety.
GROWING OUT
Do you need an extra bed in the children's room?
The Wood Original low loft bed can easily convert into a Wood Original bunk bed
- go to our bed converter and explore the many possibilities.
bed COnverter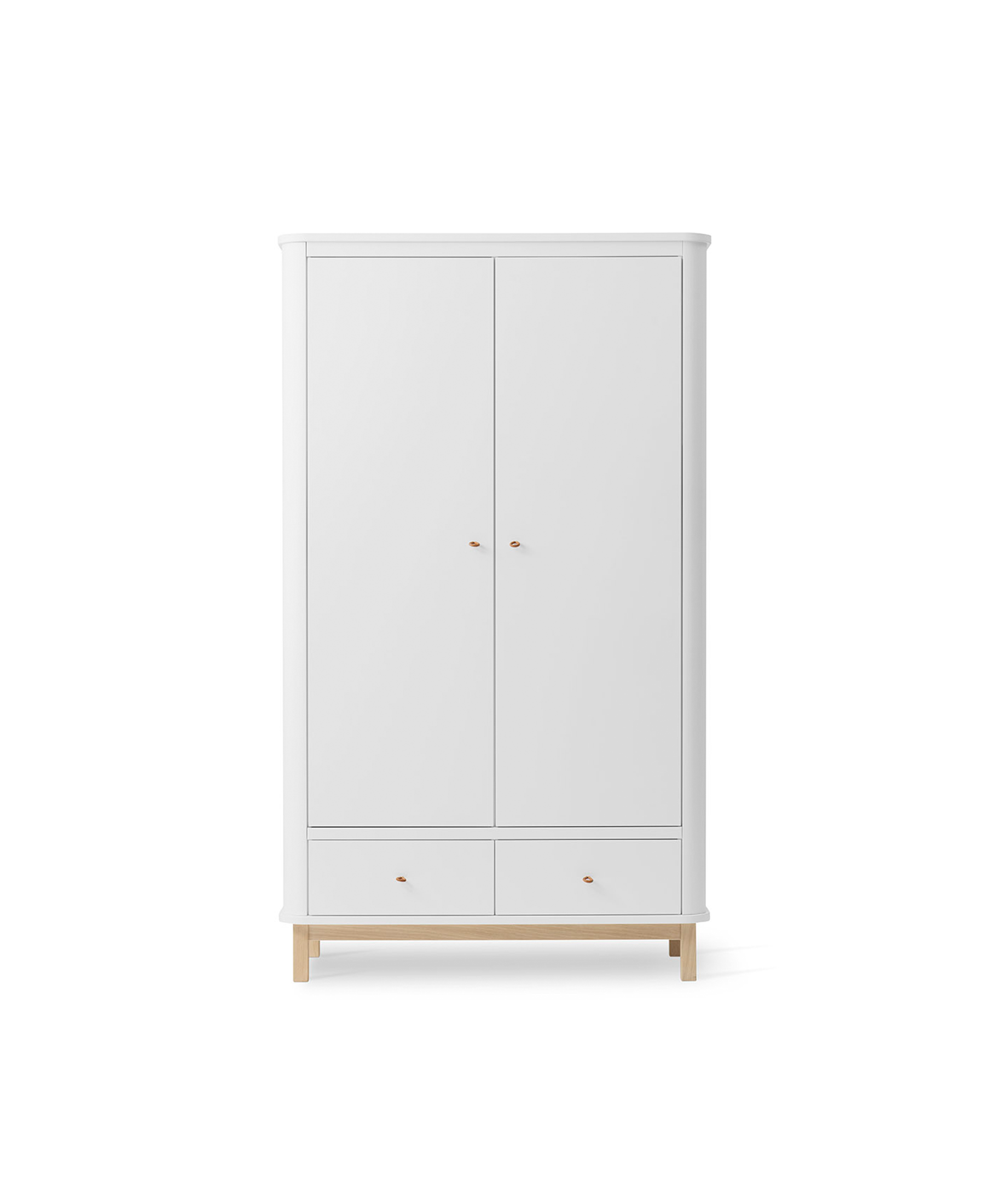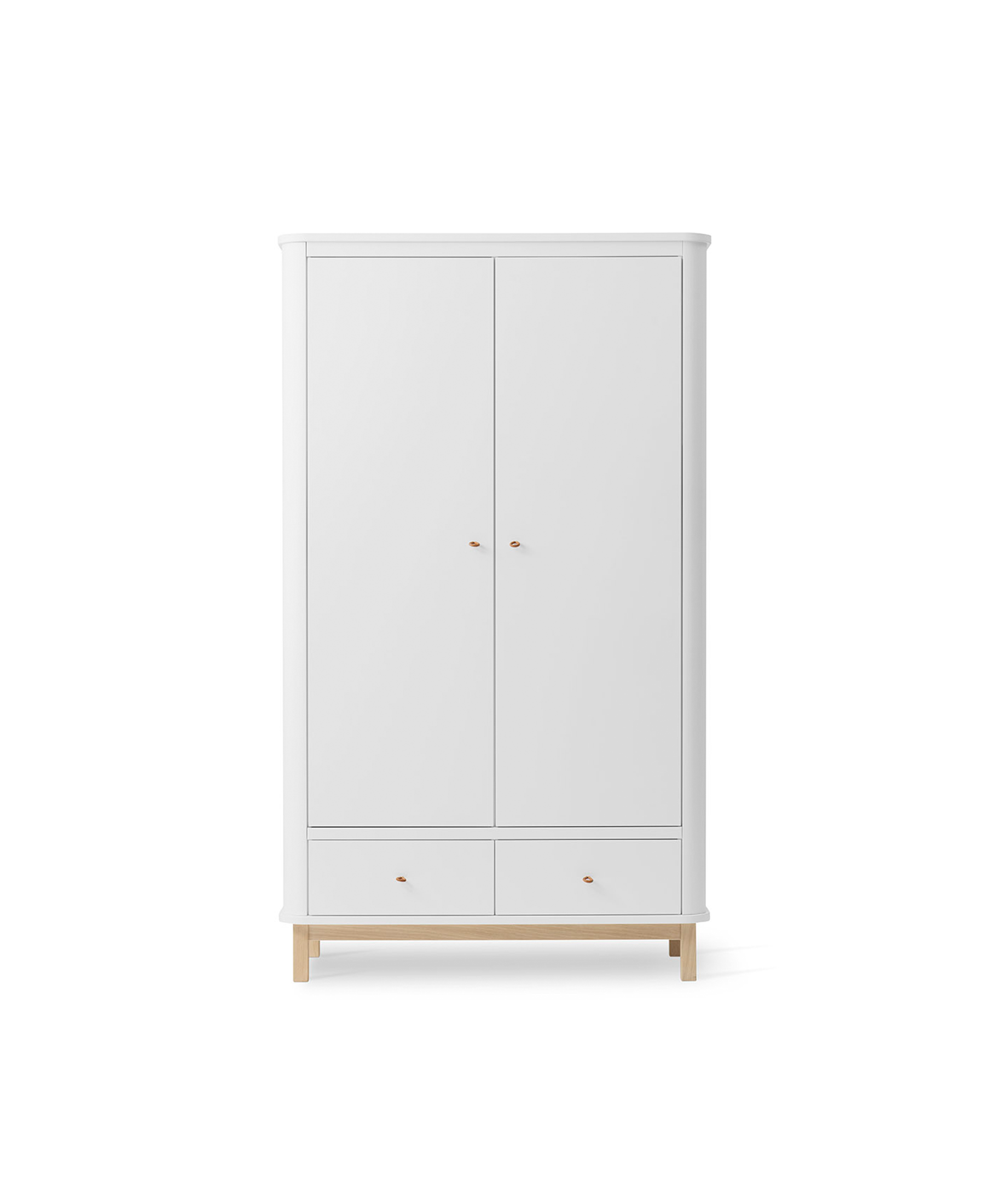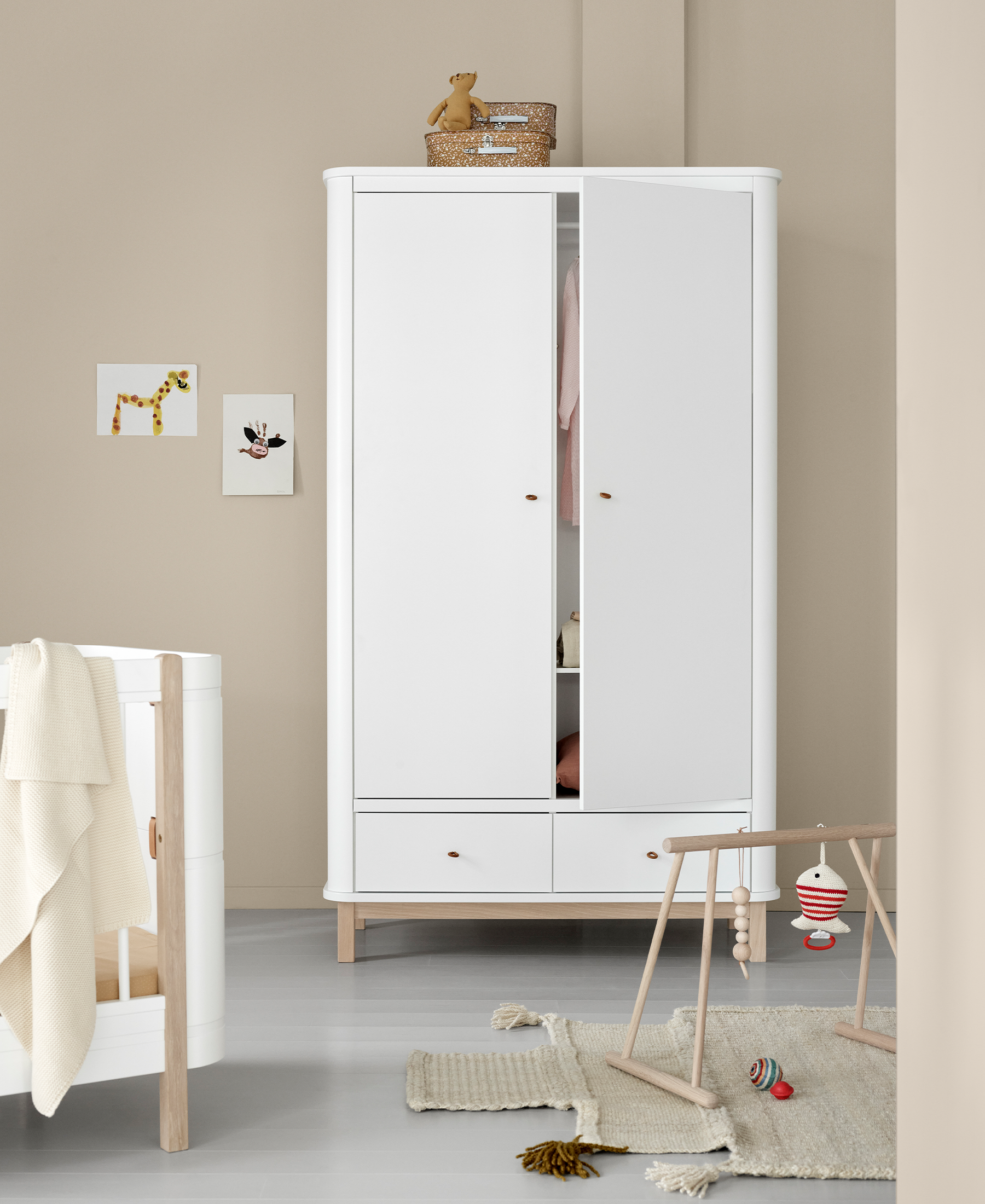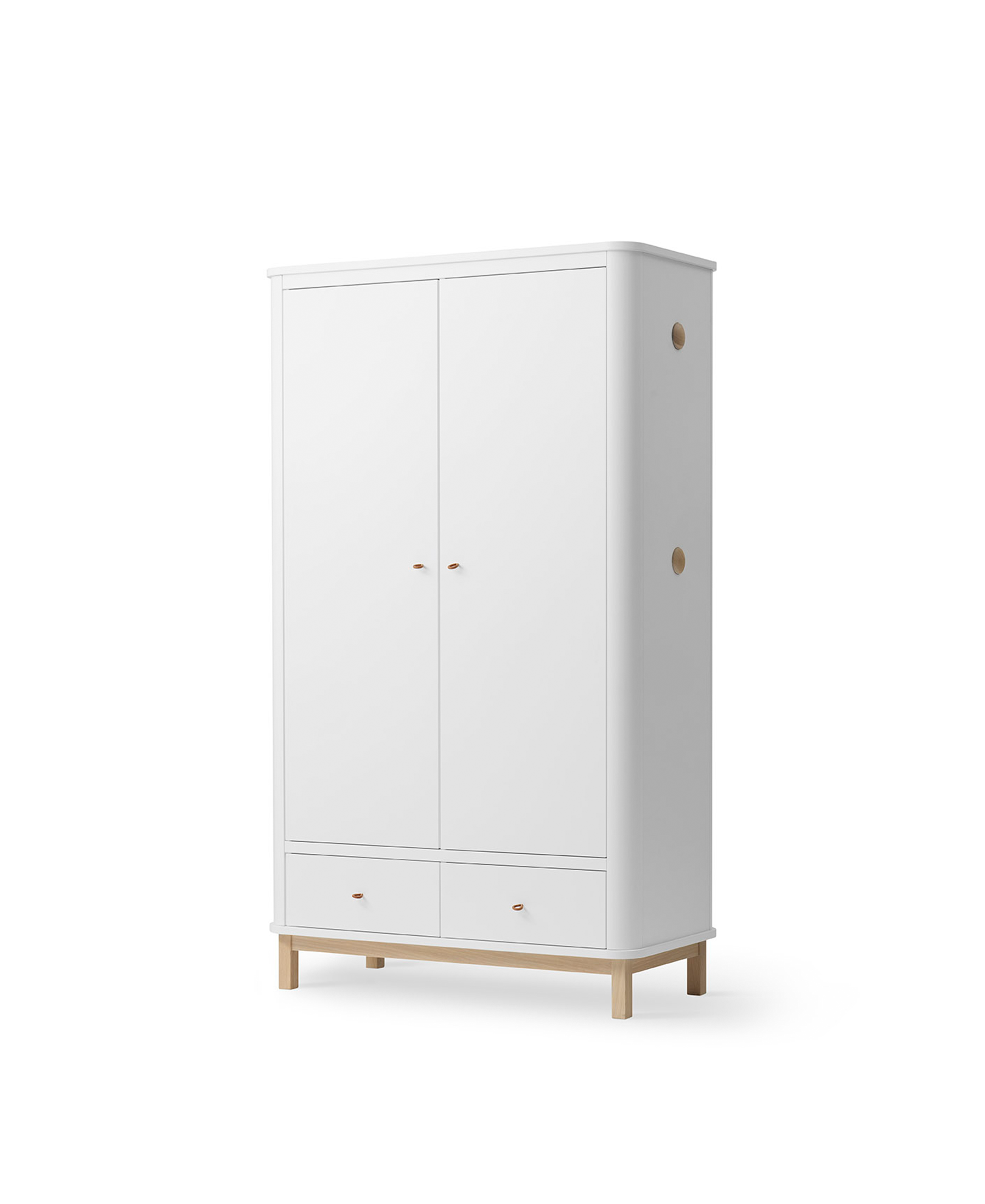 Wood wardrobe 2 doors - white/oak
€1.699,00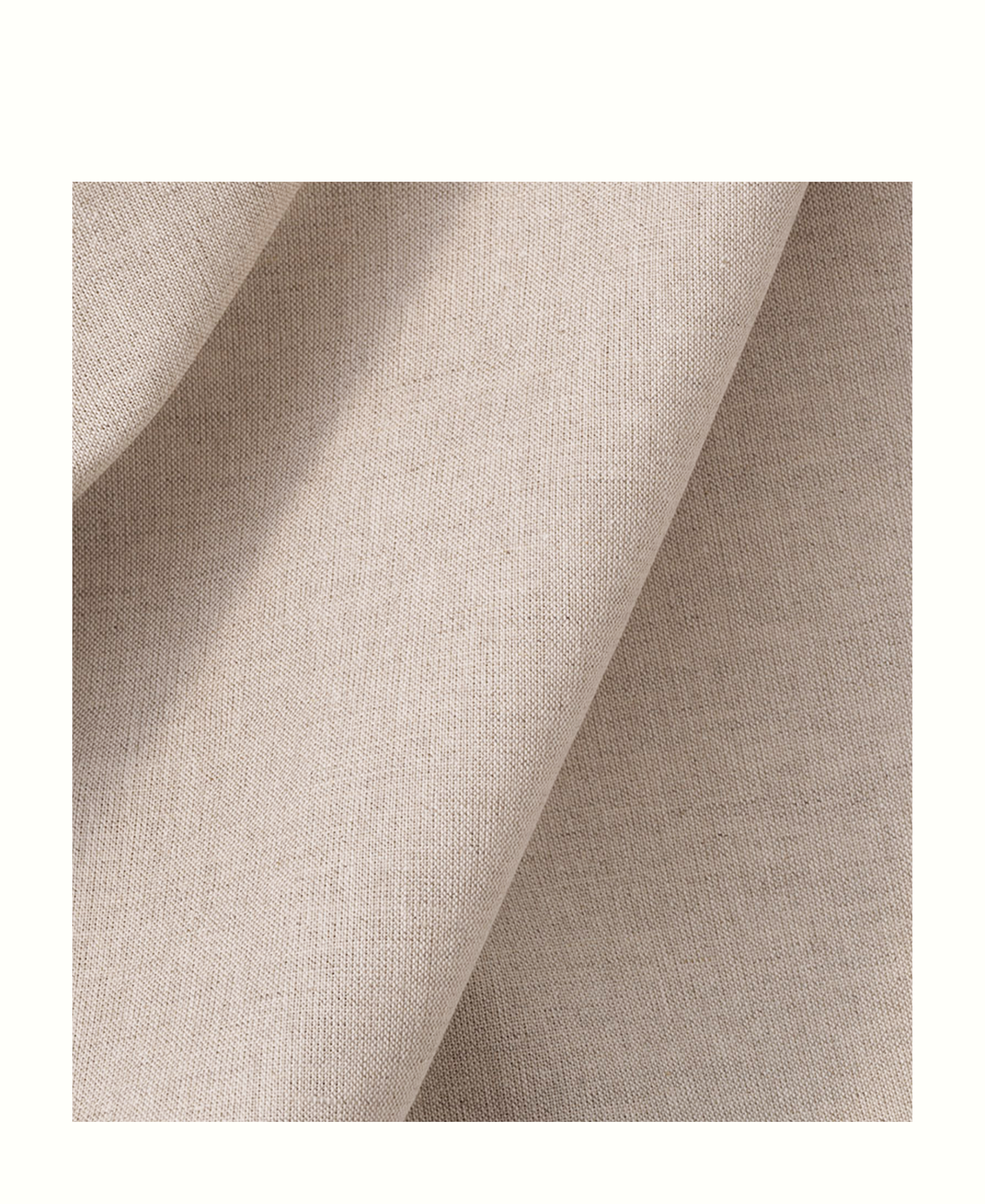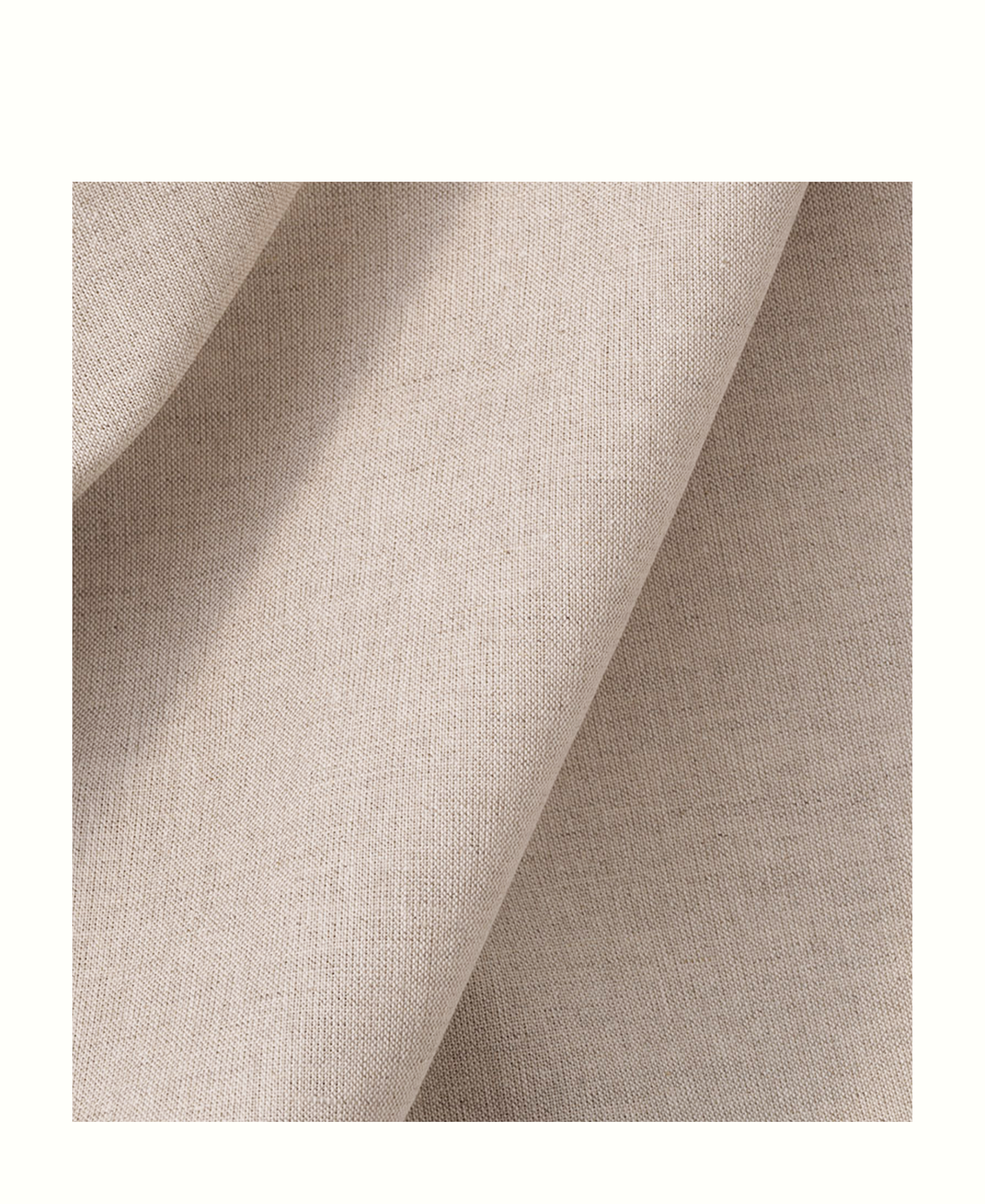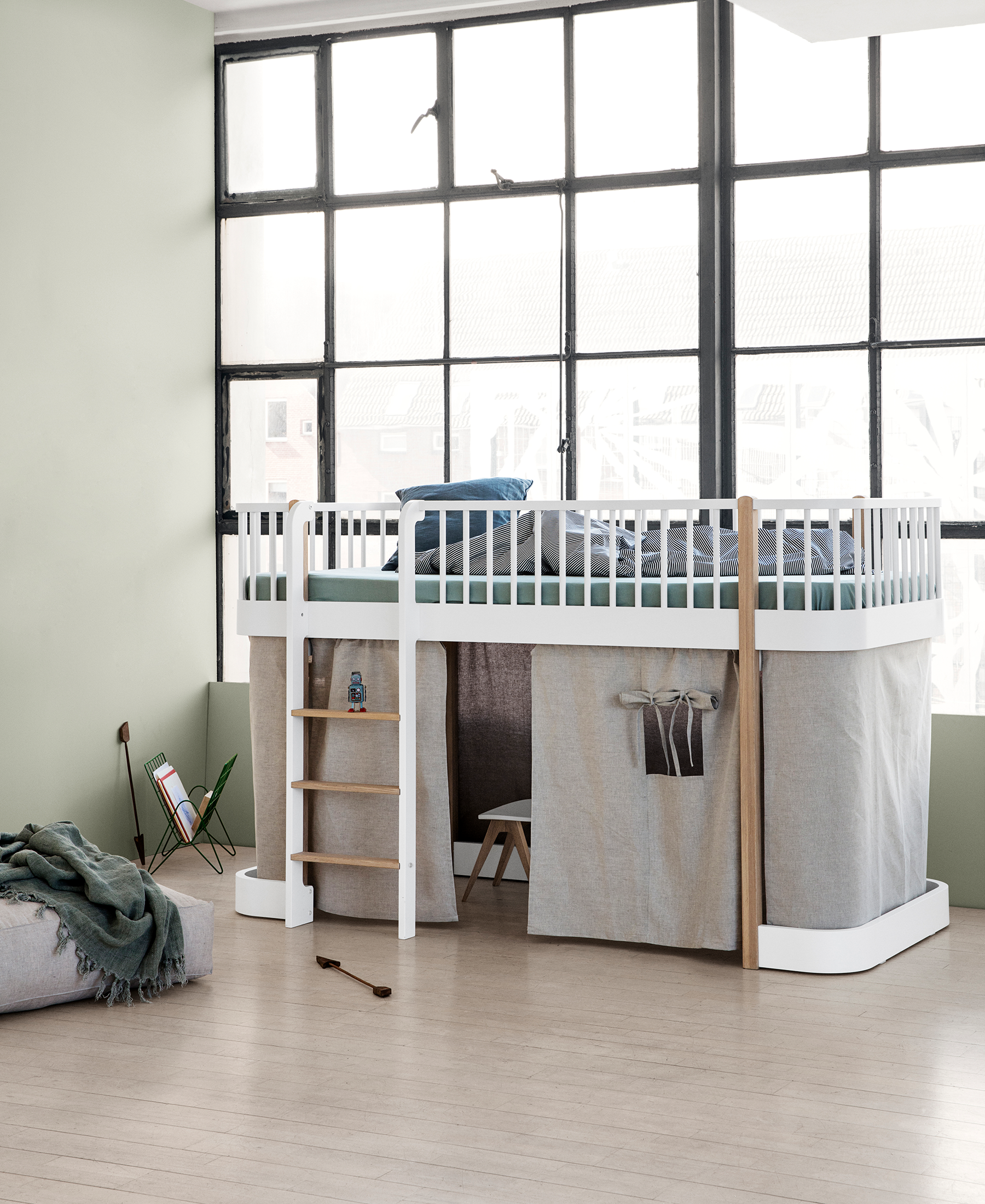 Curtain for Wood Original bunk bed and low loft bed (128cm), nature
€219,00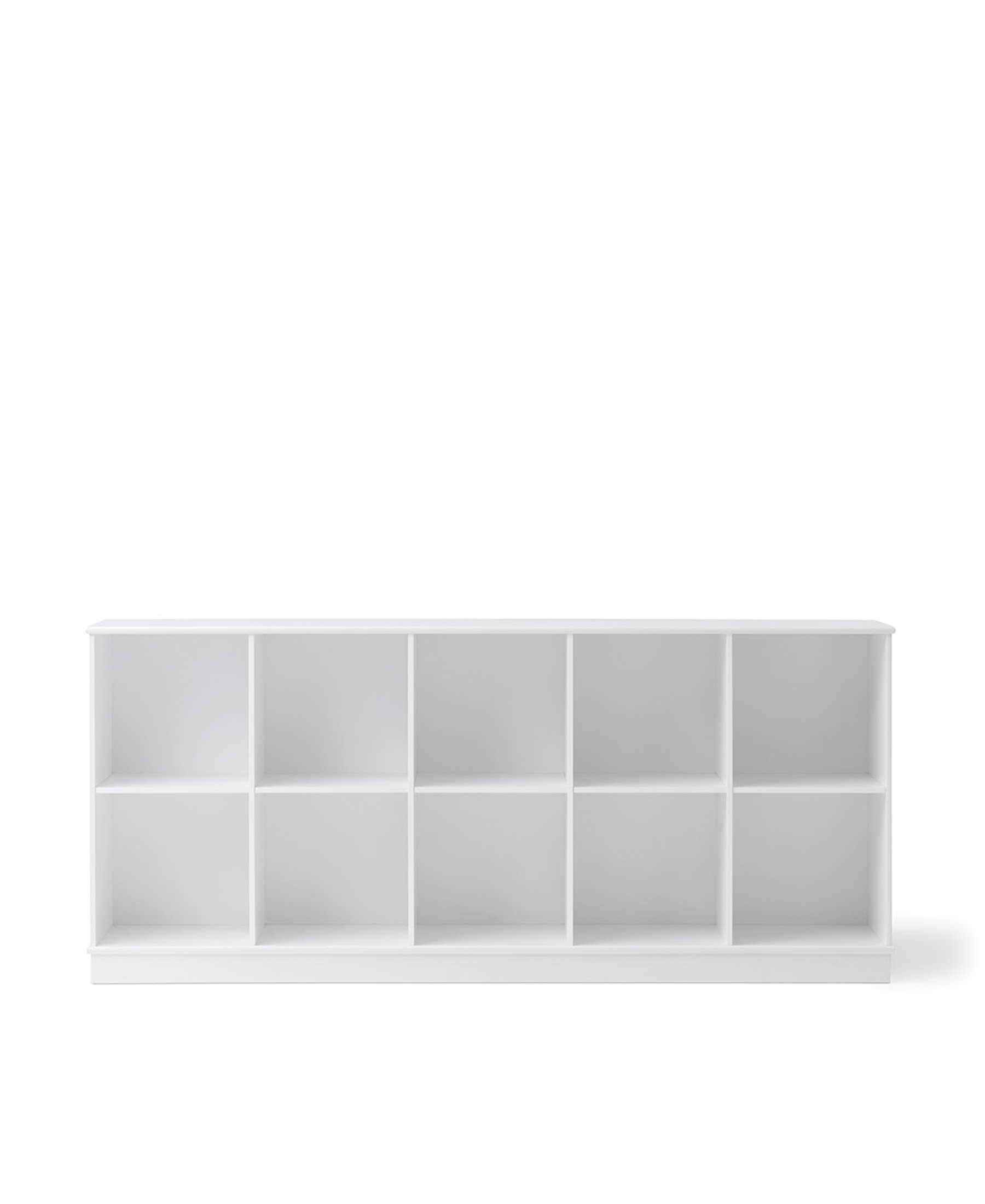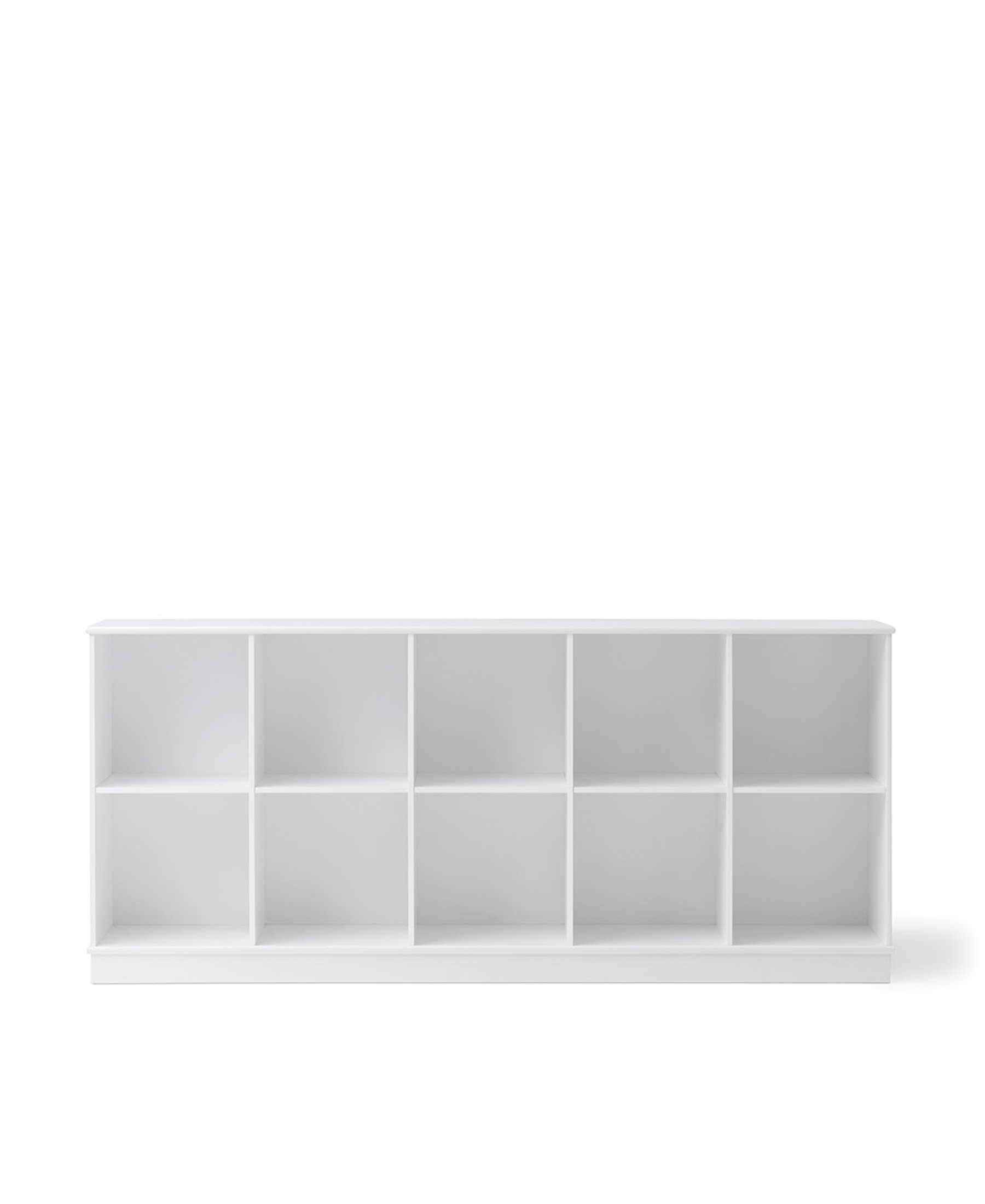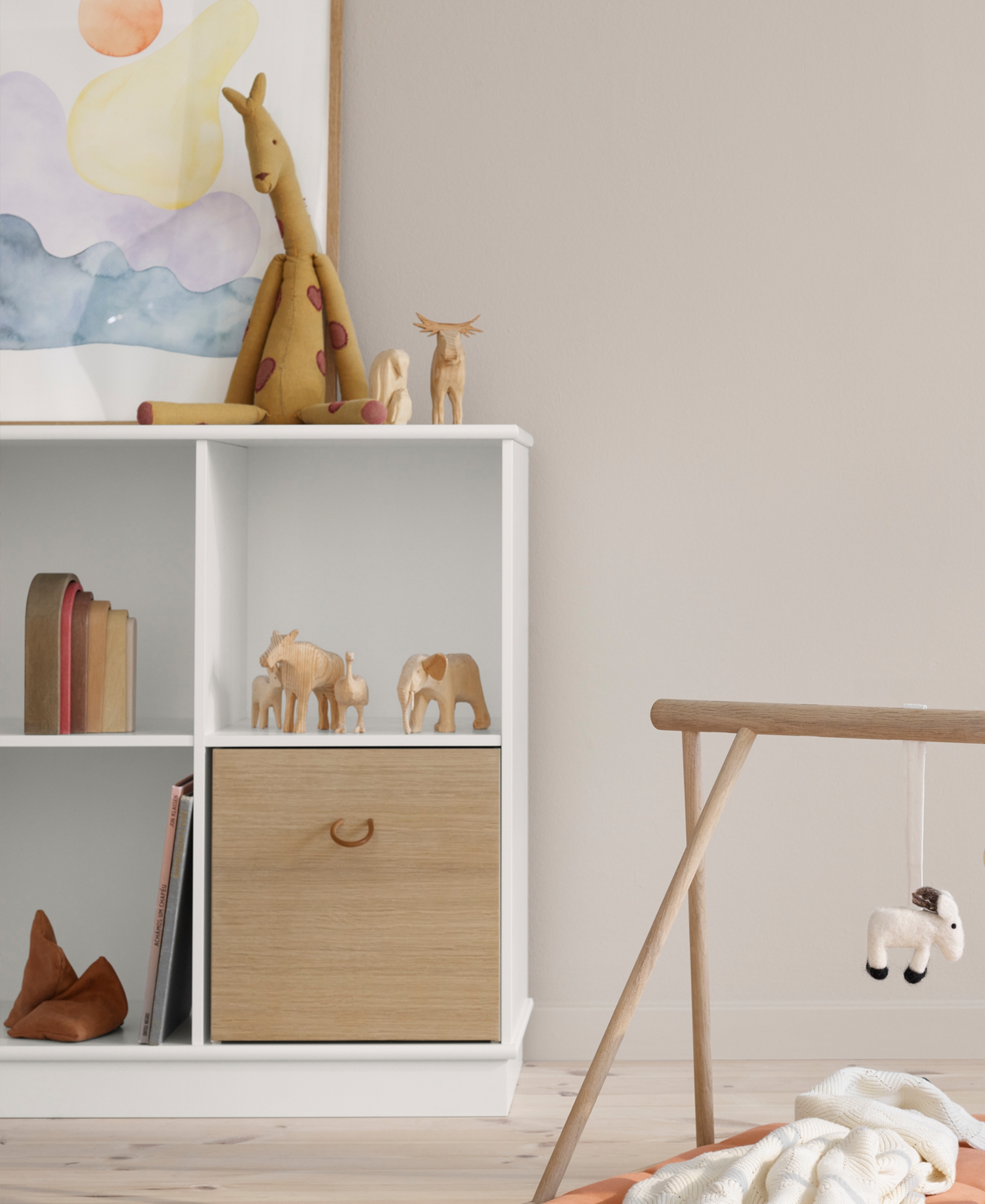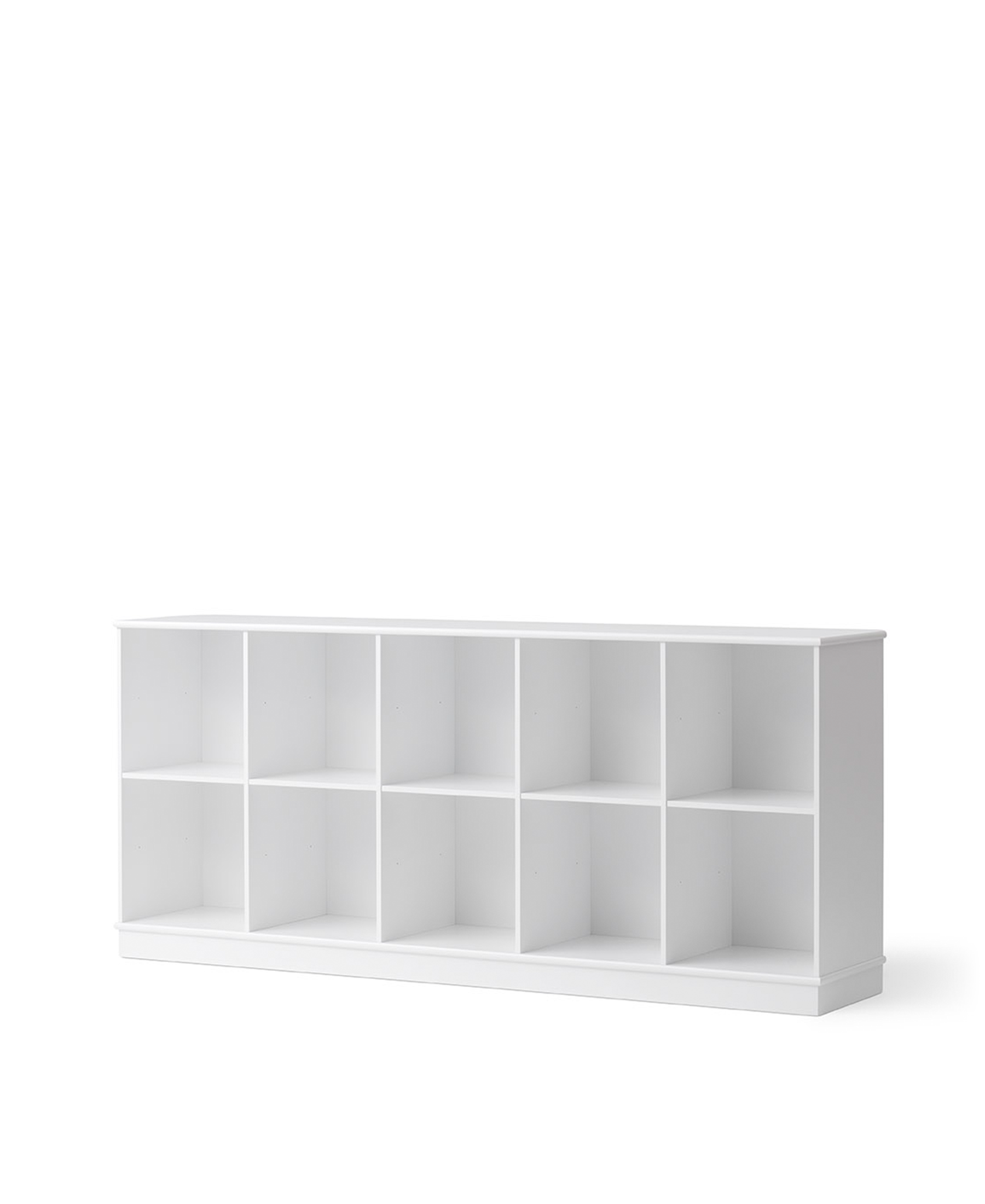 Wood shelving unit 5x2 w. base
€639,00