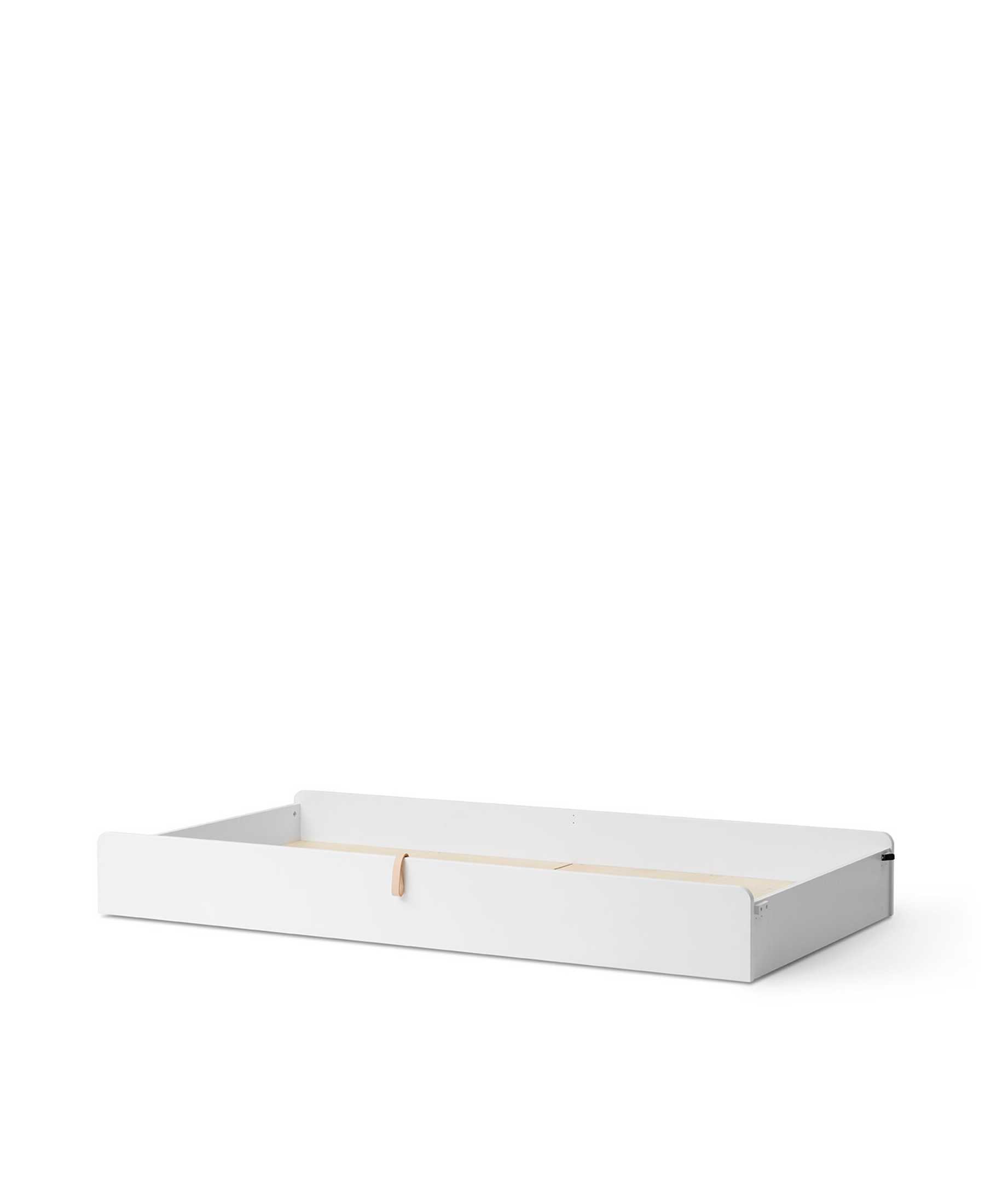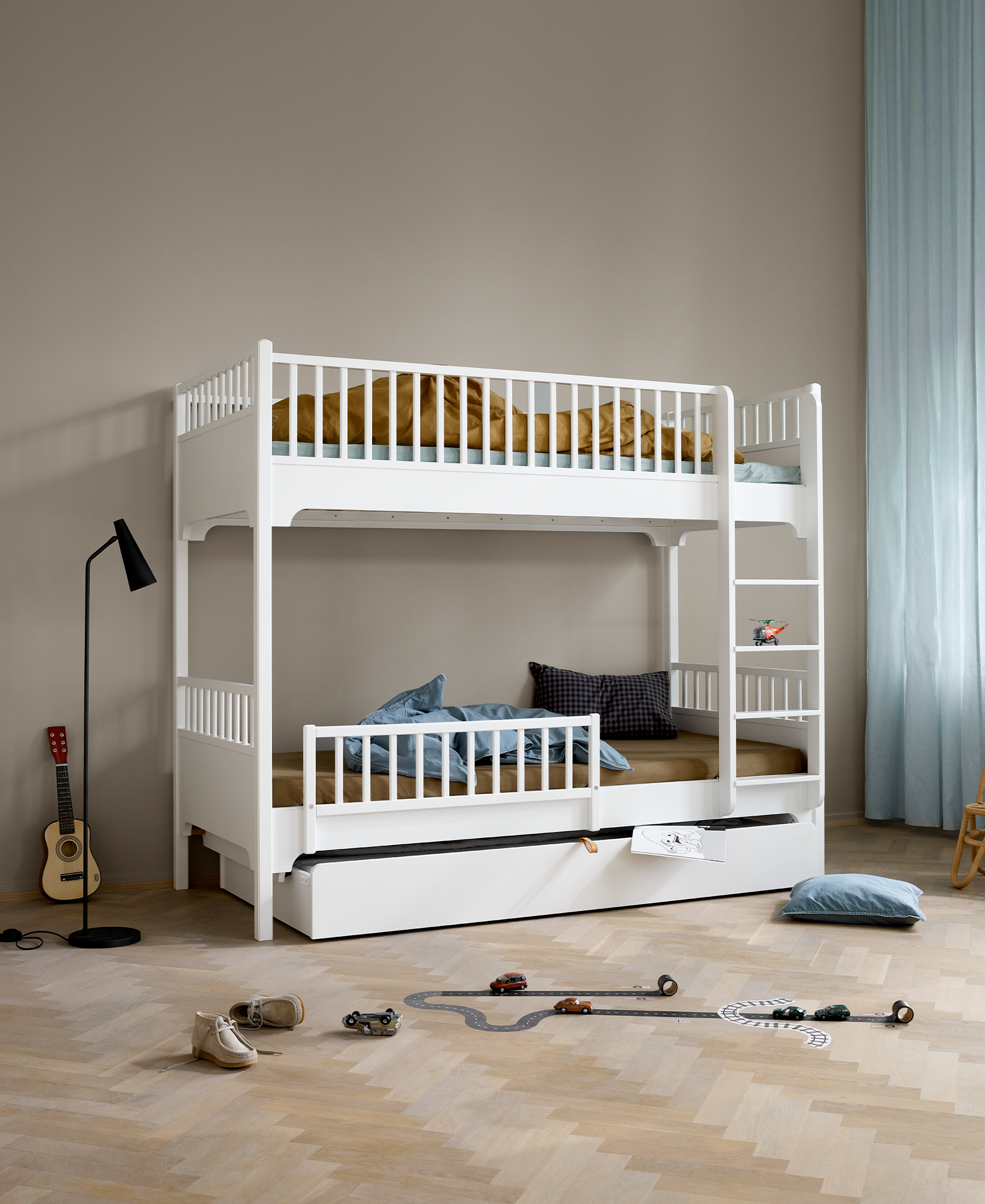 Oliver Furniture
Seaside Classic bed drawer
Item number: 021224
Dimensions: w 94 × l 182 × h 23 cm


Inside dimensions

: b 90 × l 176,8 × h 13,5 cm

Bed drawer in classic Nordic design. The bed drawer combines design, functionality and quality. The bed drawer is spacious and run on wheels of high quality. The bed drawer is great for storage.
The bed drawer can be mounted on the following beds:
Seaside Classic bed
Seaside Classic day bed
Seaside Classic bunk bed w. vertical ladder
The bed drawer is made of birch wood and MDF, which is engineered wood consisting of 60% birch, 20% pine and 20% aspen wood. MDF is very strong and durable.

The non-visible screws give a clean and exclusive design and are a defining trade of Oliver Furniture. The design is light and delicate and will last for generations.

The bed drawer is made in Europe and complies with strict EU health and safety requirements. The bed is painted with non-toxic, water-based paint.