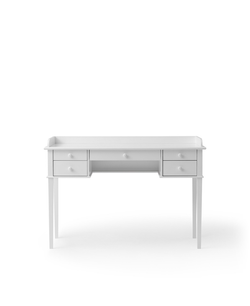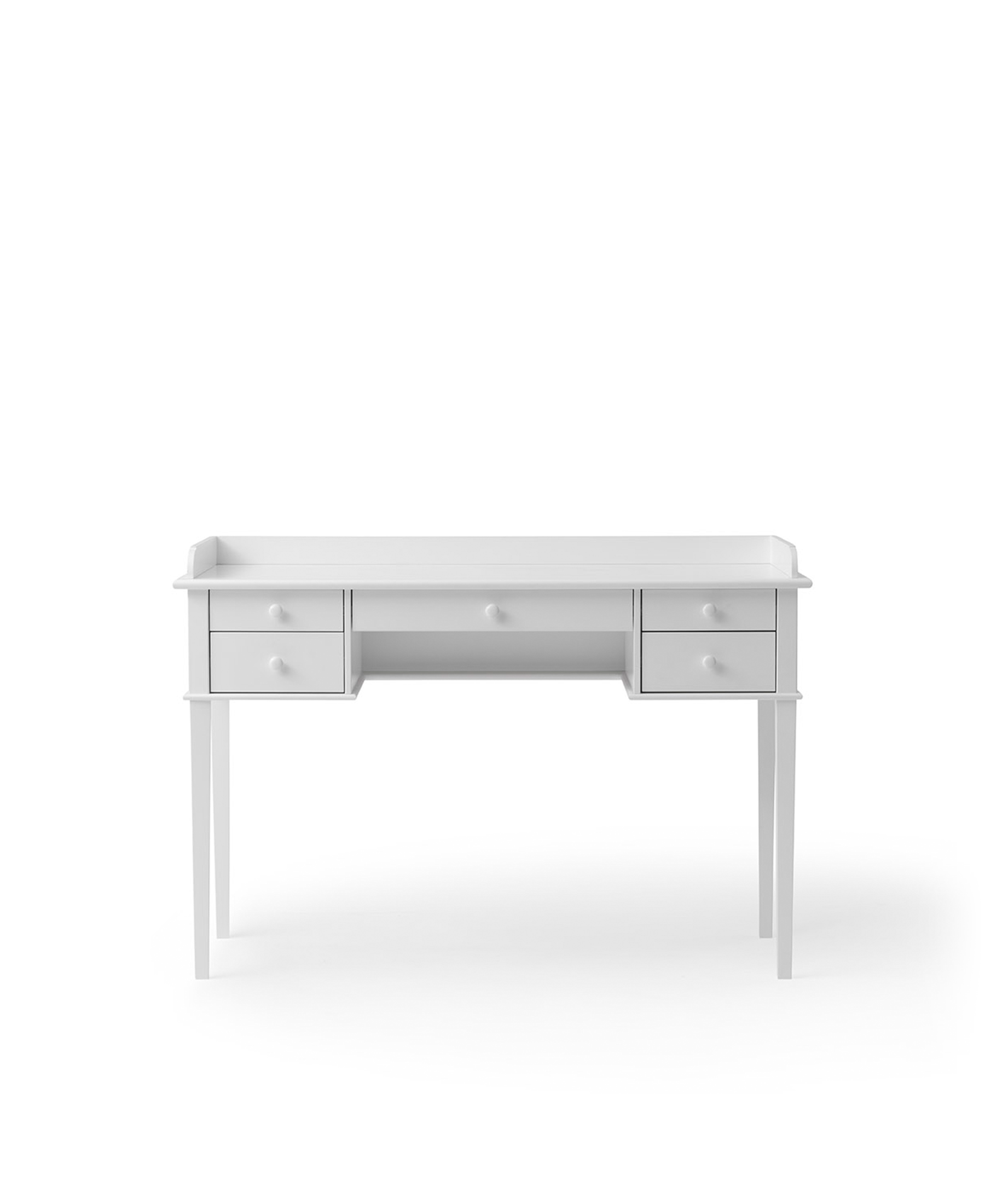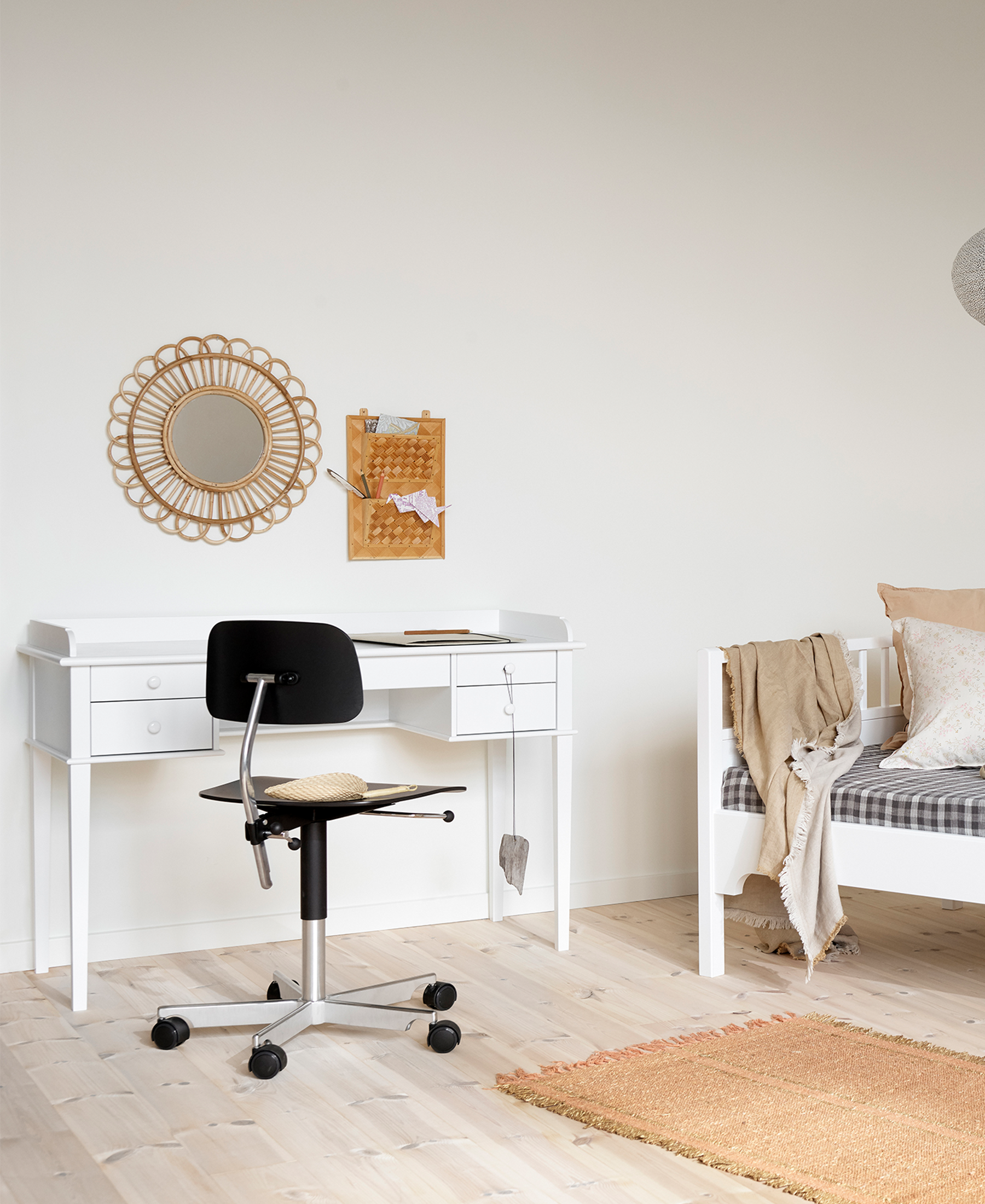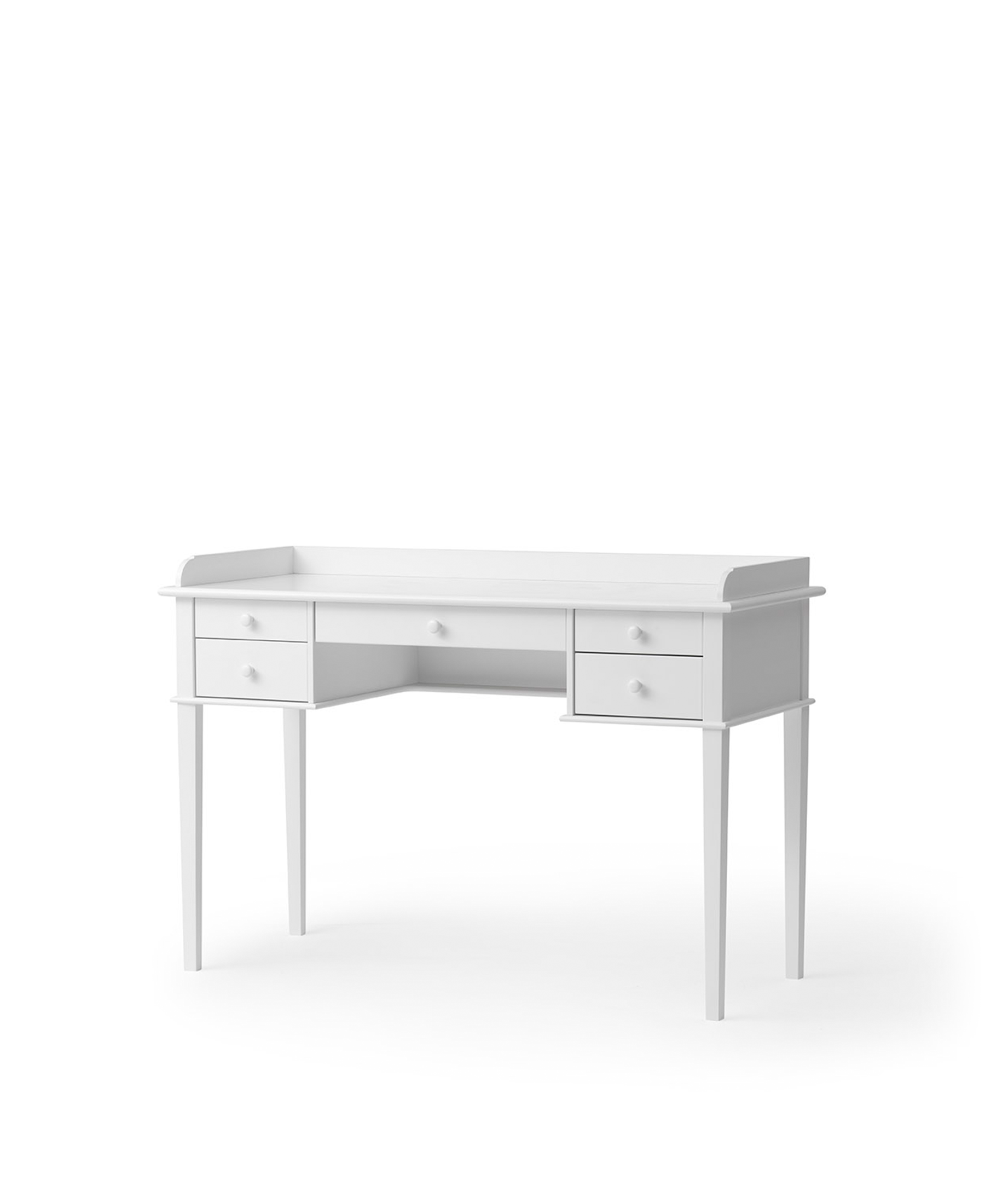 Oliver Furniture
Seaside office table, white
Item number: 091014
Dimensions

: l 116 × w 50 × h 74 cm
The office table in classic Nordic style is suitable for a small workplace in the office or living room. The office table has 5 drawers, 2 in each side and one large drawer in the middle. All drawers can take A4.
The table is made of birch wood and MDF, which is engineered wood consisting of 60% birch, 20% pine and 20% aspen wood. MDF is very strong and durable.

The non-visible screws give the table a clean and exclusive design and are a defining trade of Oliver Furniture. The design is light and delicate and will last for generations.

The table is made in Europe and complies with strict EU health and safety requirements. The table is painted with non-toxic, water-based paint.