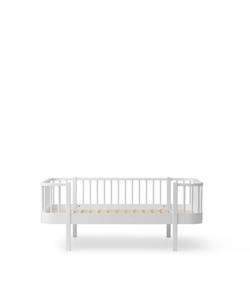 Oliver Furniture
Wood Original Junior day bed, white
Item number: 041450
Dimension: w 97 × l 167 × h 69 cm
The Wood Original Junior Bed is now introduced in a new Junior Daybed version. With a backrest, rounded edges and with its 160 cm in length, the Junior Daybed is the perfect place for the small child to create a cosy and safe atmosphere. With time the Junior Daybed converts into a full size Wood Original Daybed 200 cm; with the purchase of a conversion kit. The Wood Original Junior Daybed can be fitted with a bed guard for increased safety.
If the bed becomes too small, the children's room is to be turned into a youth room with a sofa bed or a little brother comes along, the bed can keep up with the new needs.
Choose the bed you want to convert and see the conversion options in the bed converter.
We guarantee a five-year availability of the standard conversion kits for all convertible beds from the date of purchase.
The Wood Original series is made of birch wood and MDF, which is engineered wood consisting of 60% birch, 20% pine and 20% aspen wood. MDF is very strong and durable. The series is offered in two different models: one with legs in beautiful white-oiled solid oak and one in all-white with legs in solid birch.

The non-visible screws give the bed a clean and exclusive design and are a defining trade of Oliver Furniture. The design is modern and exclusive in its form and expression with bars and rounded corners.
The series is made in Europe and complies with strict EU health and safety requirements. The bed is painted with non-toxic, water-based paint.
Maximum weightload on bed bases (static weight): 120 kg
HAS JUNIOR GROWN BIGGER?
Rebuild your Wood Original junior bed to another one in the Original series. Try our bed converter and see the possibilities.
bed COnverter
It's in the detail
With the modern design and the rounded corners, the Wood Original junior bed gives a feeling of security for the small child.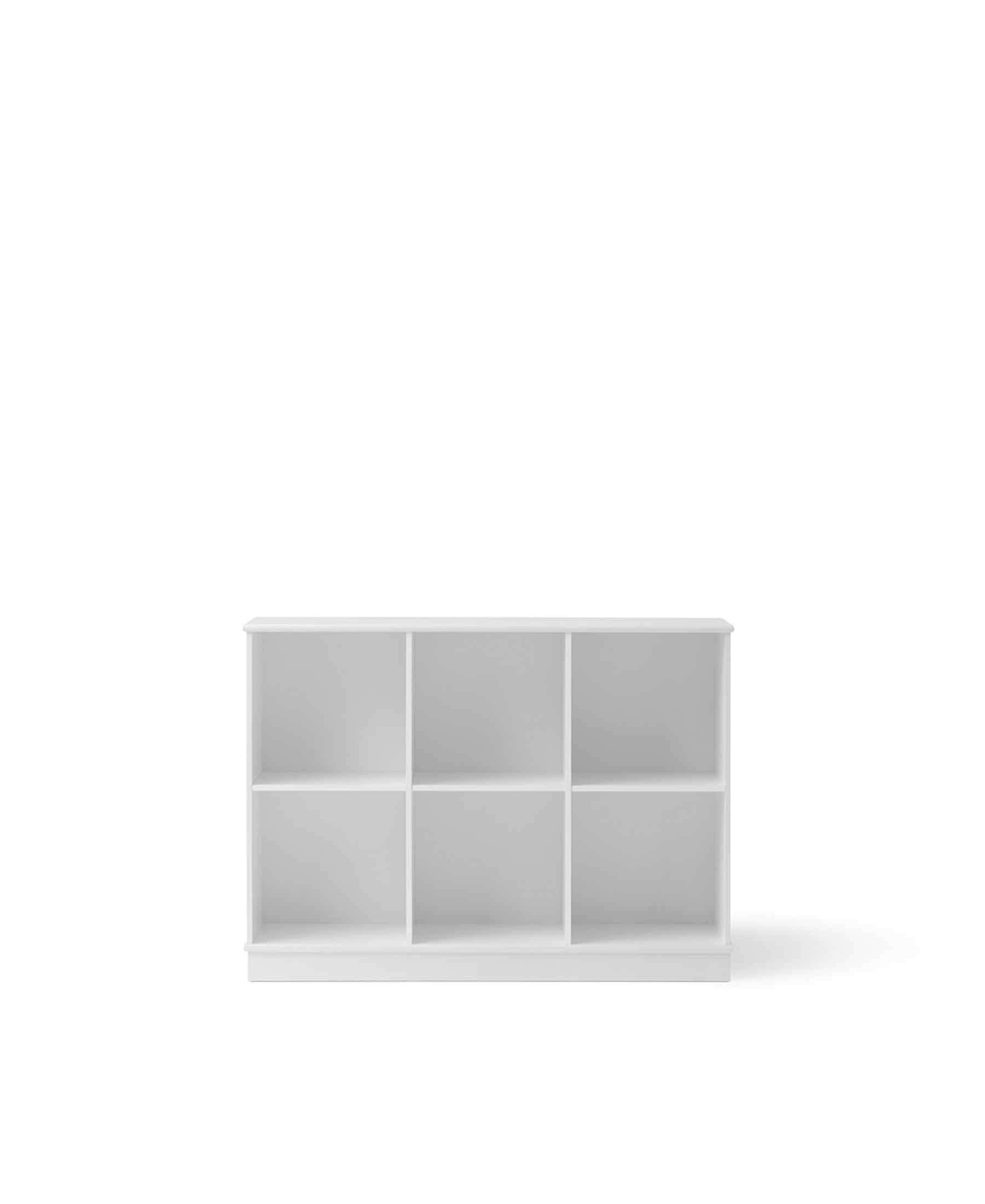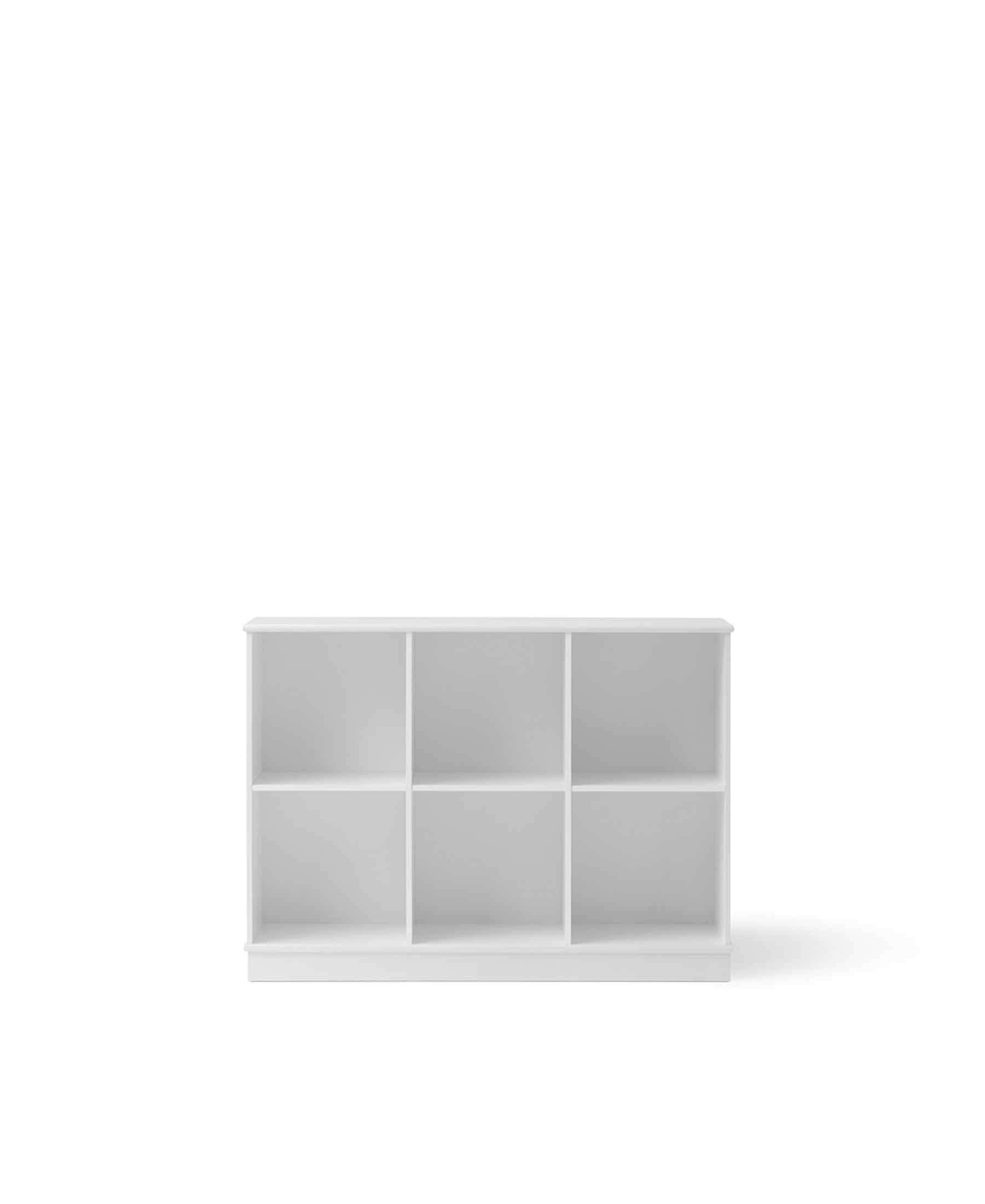 Wood shelving unit 3x2 w. base
€459,00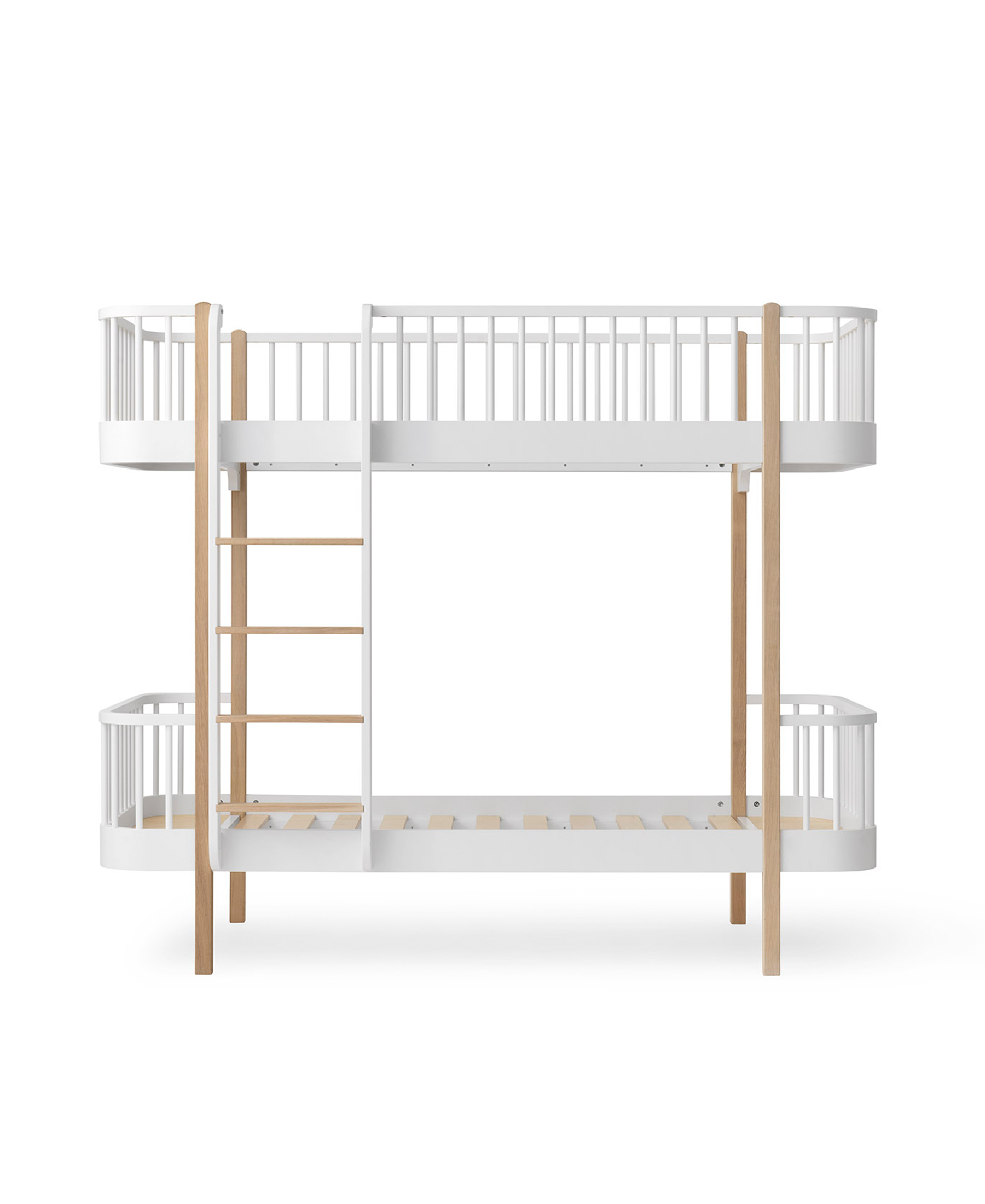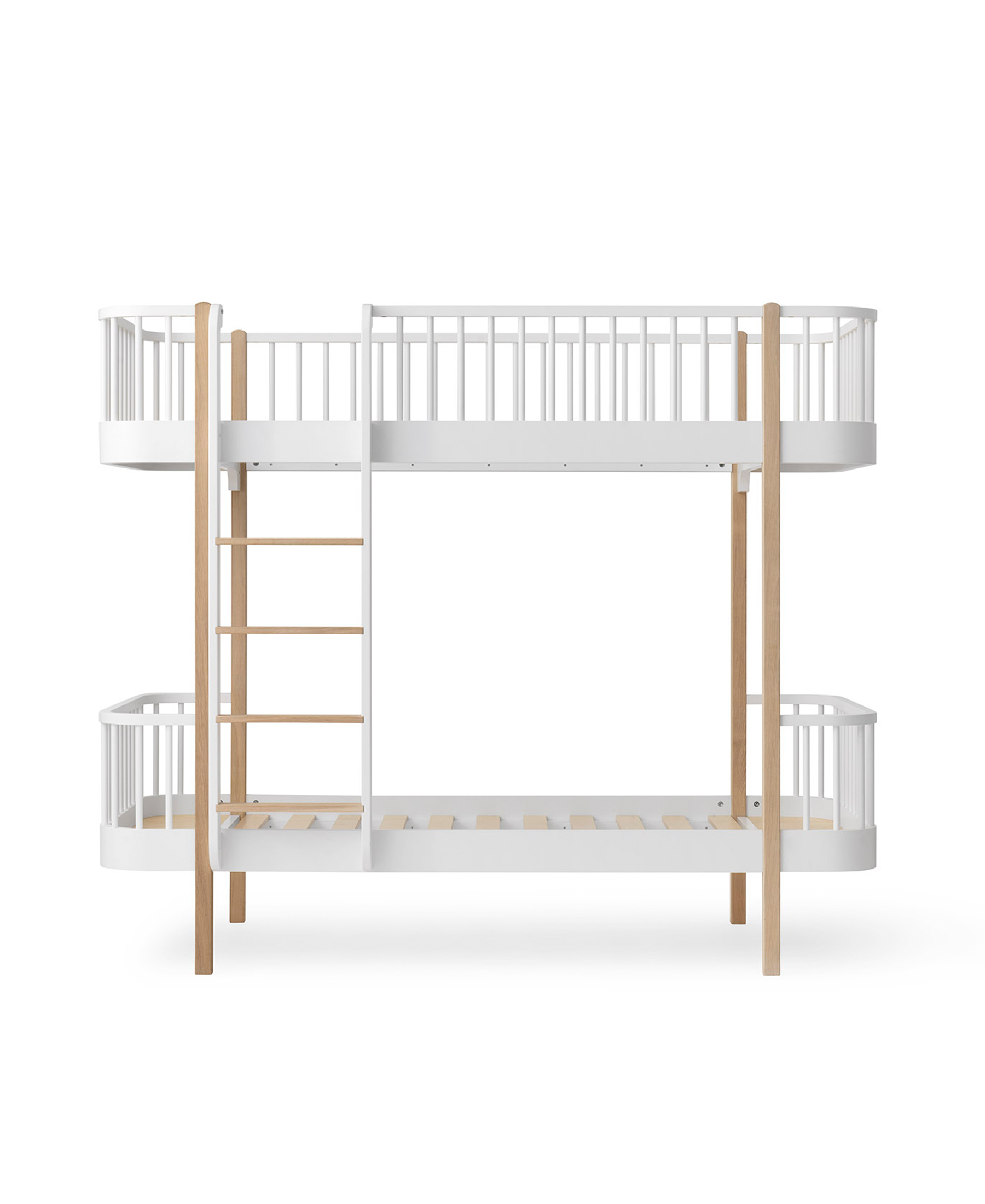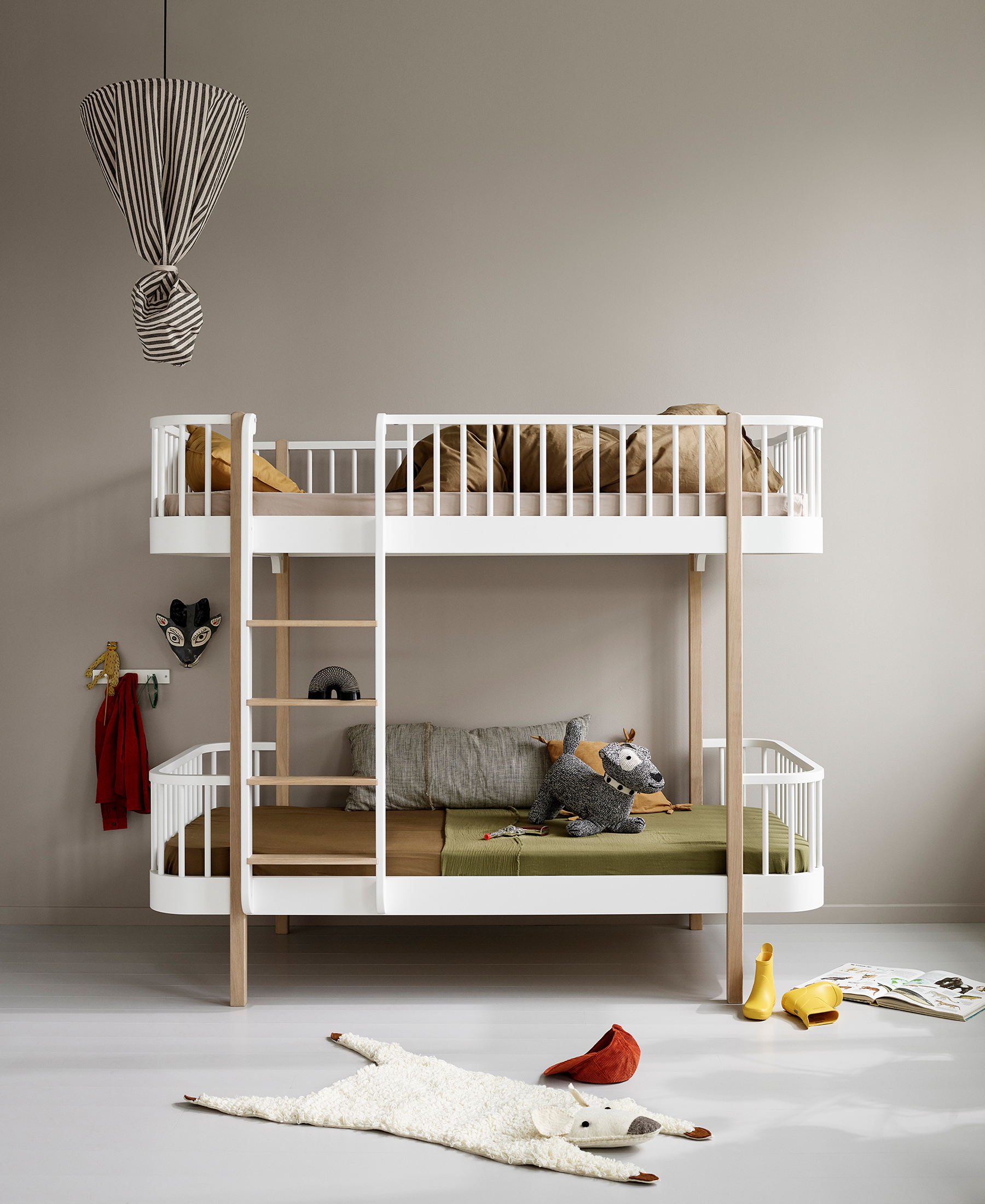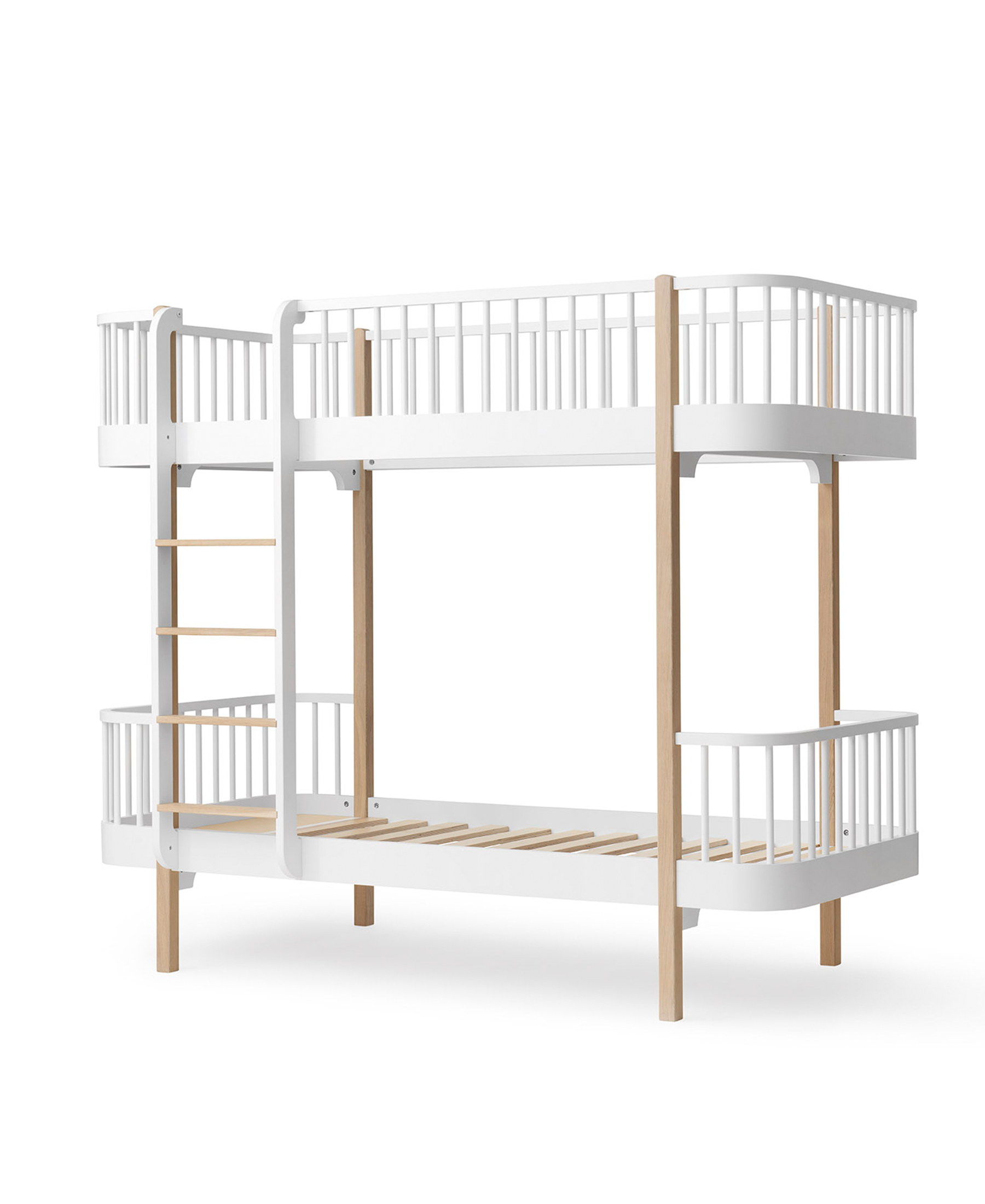 Wood Original bunk bed, white/oak
€2.289,00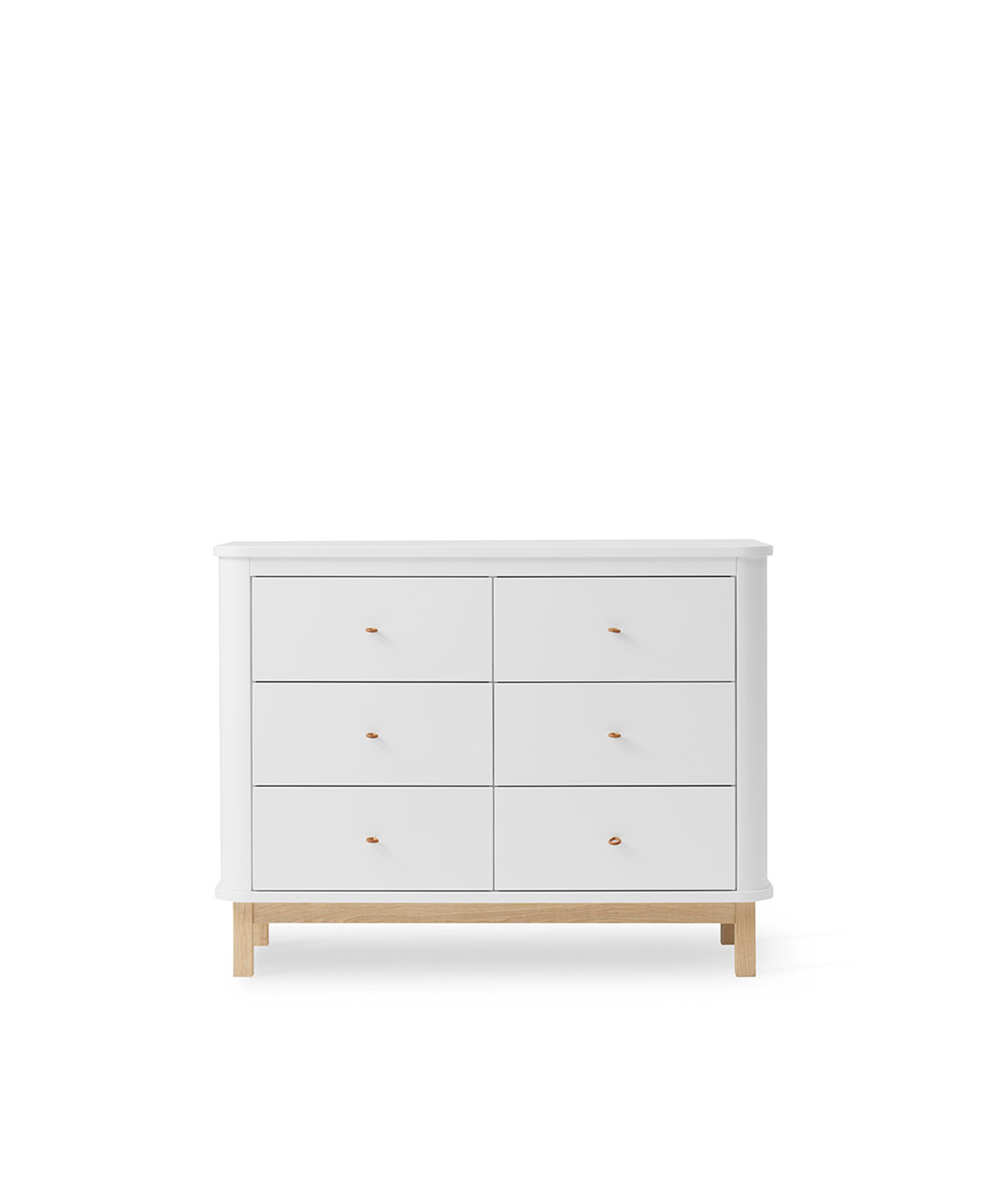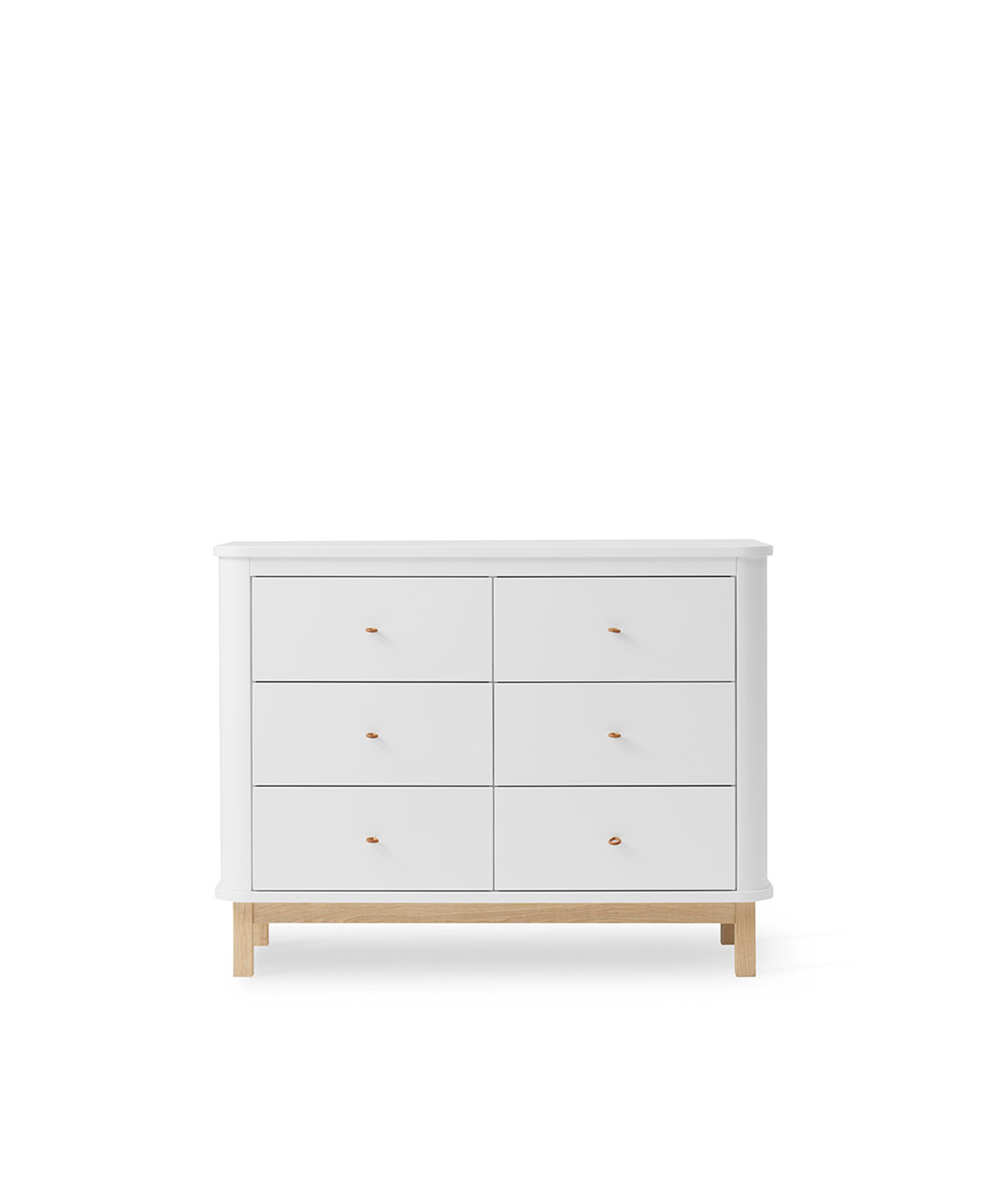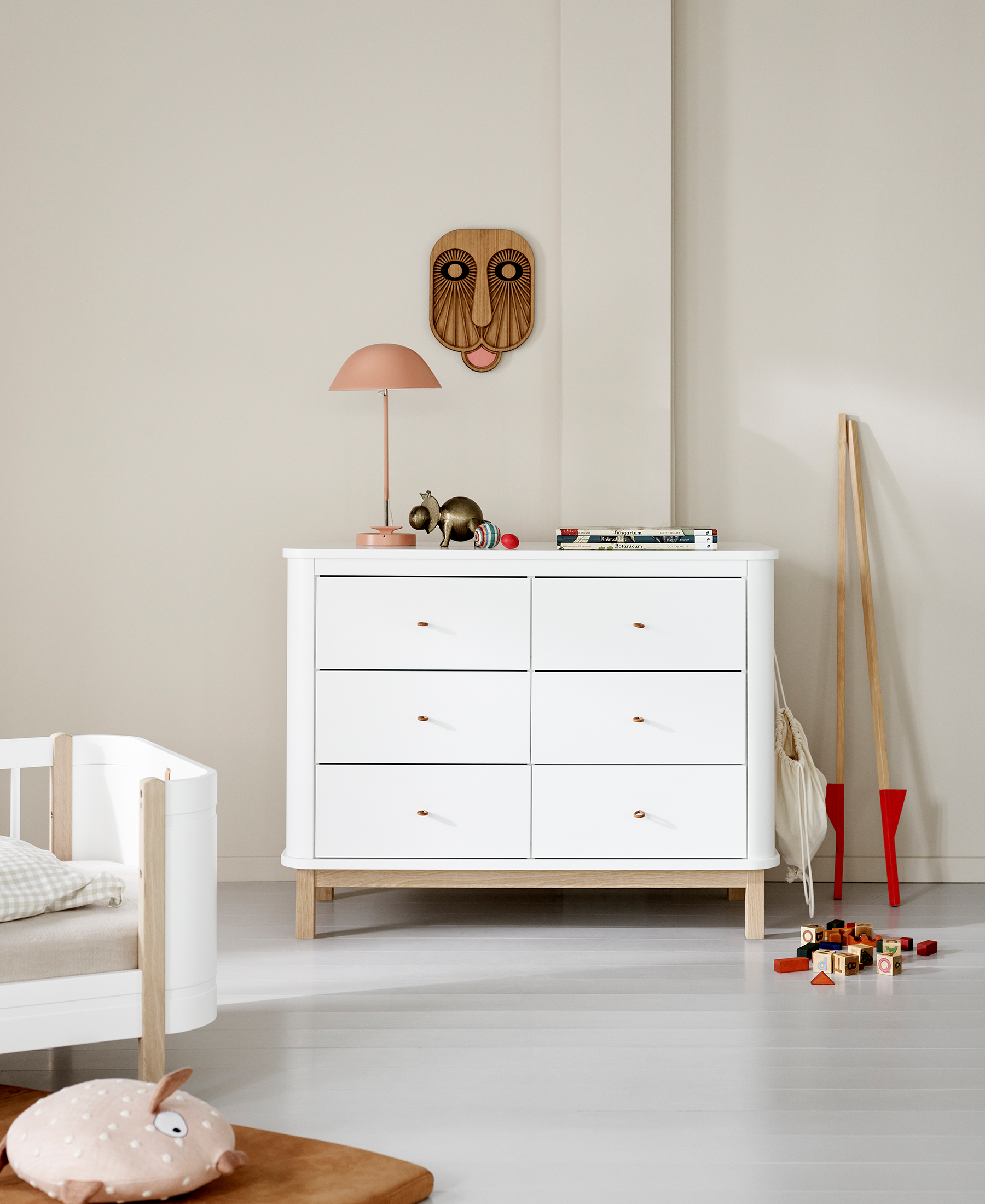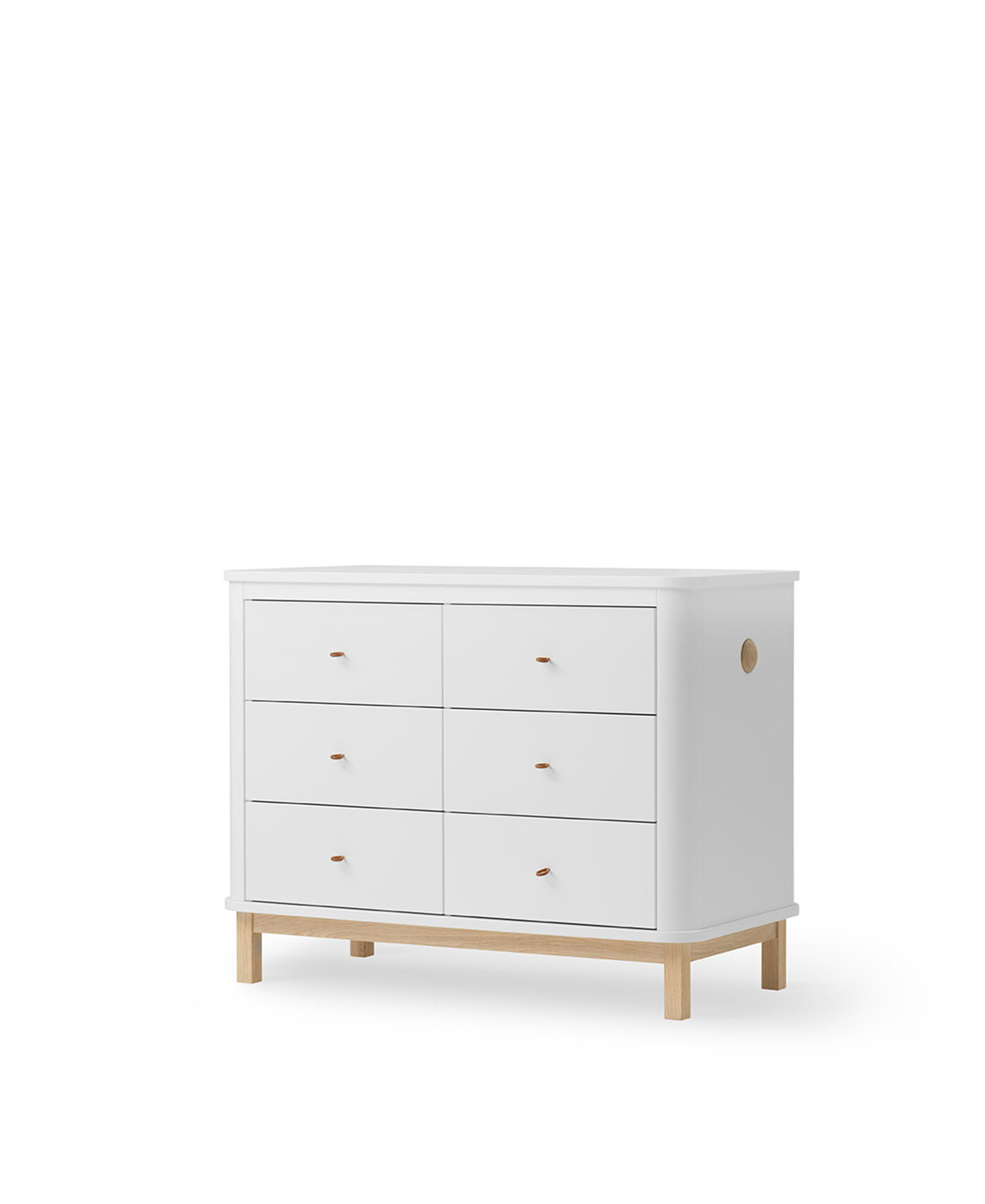 Wood dresser 6 drawers, white/oak
€1.149,00