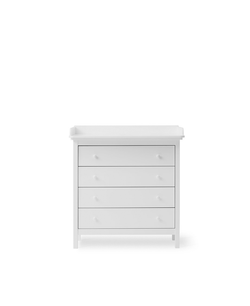 Oliver Furniture
Seaside nursery dresser with 4 drawers
Item number: 021328
Dimensions: w 93 × h 98 × d 69,5 cm


Inside dimensions drawers: w 74,6 × h 12,2 × d 37,3 cm


Desk height: 91,5 cm
Seaside nursery dresser beautifully combines the nursing function with the necessary storage of baby's clothes, diapers and muslin cloth diapers. In the dresser the clean lines are combined with the classic and timeless design which defines the Seaside Collection; a series of classic furniture for the children's room.
The Seaside nursery dresser has 4 solid and spacious drawers, which effortlessly run on high quality rails. A special 'soft lock'-function dampens the closing of the drawers. The discretely rounded edges and the porcelain pulls combined with the dresser's classic expression, add an element of nostalgia and finesse and create an overall harmonic expression. The nursery top covers the entire surface of the dresser, and its generous measurements give room for changing the baby, with everything necessary right at hand in the drawers below.
When the nursery top is no longer needed, it is easily removed – and leaves the dresser to its purpose for many years to come. This is an aspect of Oliver Furniture's basic philosophy: that high quality furniture is an investment for life.
The Seaside dresser is made of birch wood and MDF, which is engineered wood consisting of 60% birch, 20% pine and 20% aspen wood. MDF is very strong and durable.
The non-visible screws give the dresser a clean and exclusive design and are a defining trade of Oliver Furniture. The style is simple and classic with refined details such as porcelain pulls. The drawers run effortlessly on high quality rails, while a special soft-close function dampens the closing.
The dresser is made in Europe and comply with European safety standards and norms. The dresser is painted with non-toxic, water-based paint.
EVERYDAY LIFE
The Seaside nursery dresser can also add two optional pull-outs, which integrate underneath the top plate: One pull-out has small bars for hanging or placing things (10 clothes pegs included). The other pull-out is designed as a holder for the included laundry bag (item number: 021330). The functional and well-considered solutions make the dresser a practical changing station, where the focus can be on the child.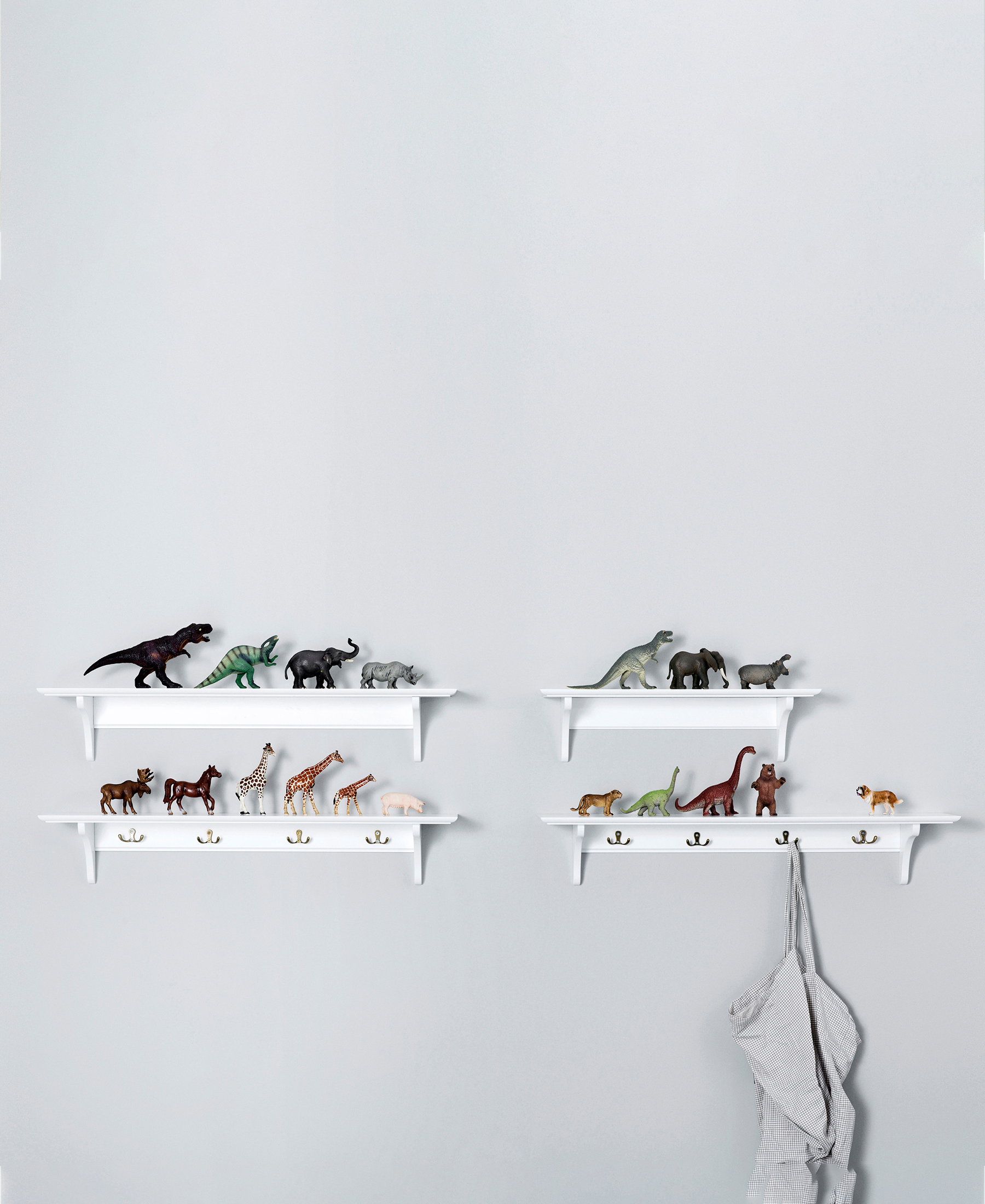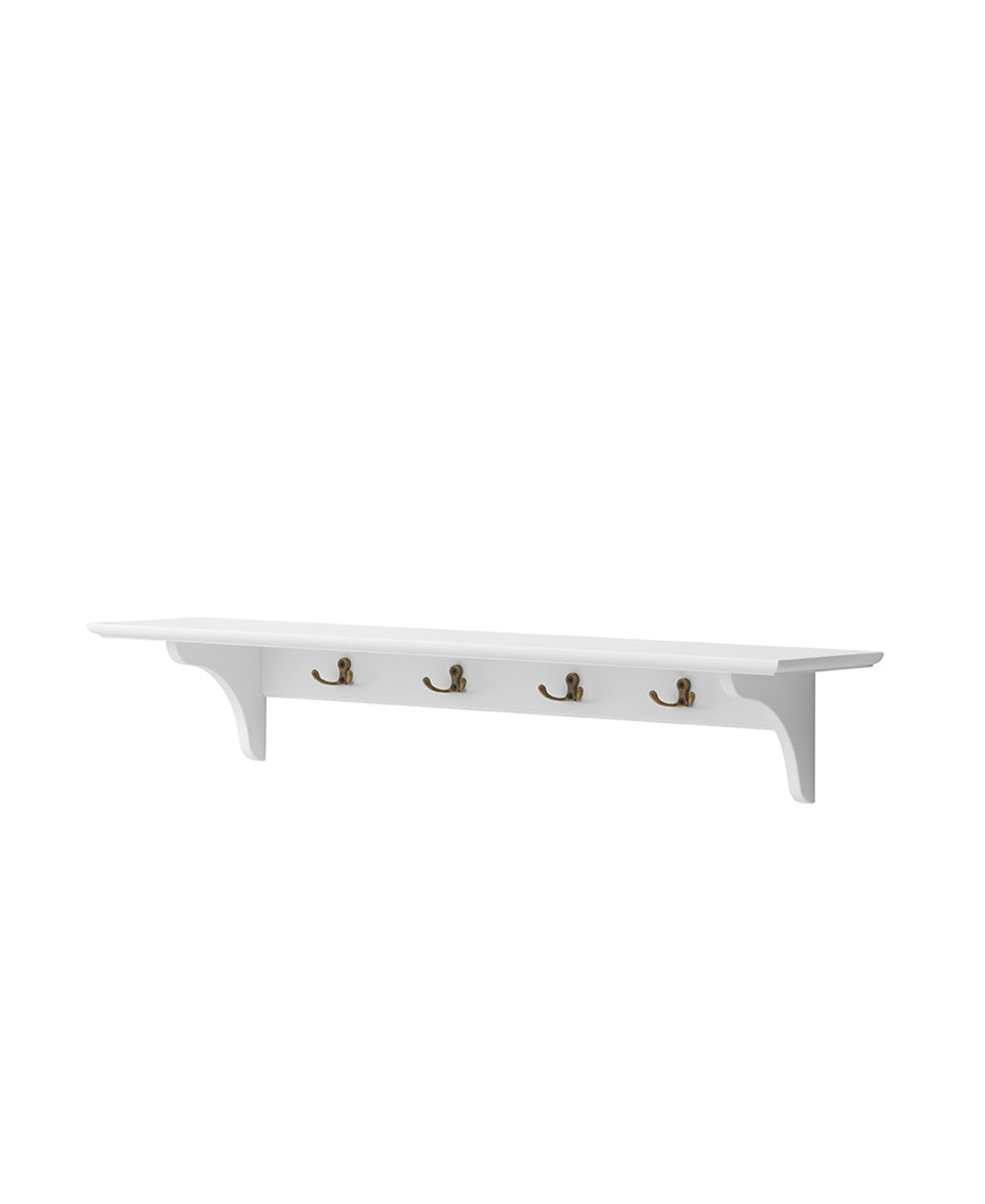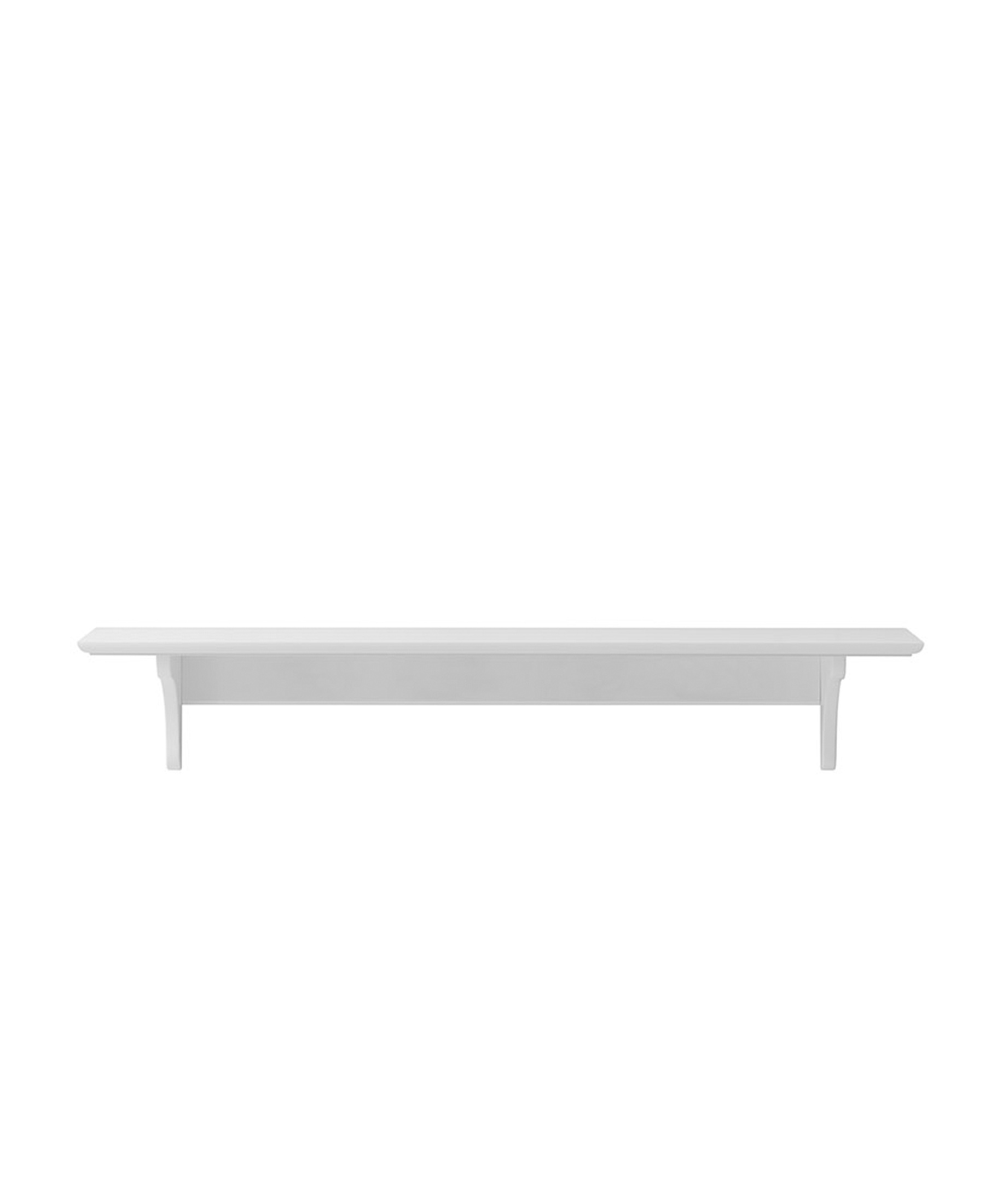 Seaside shelf with hooks, 90x20 cm
€86,00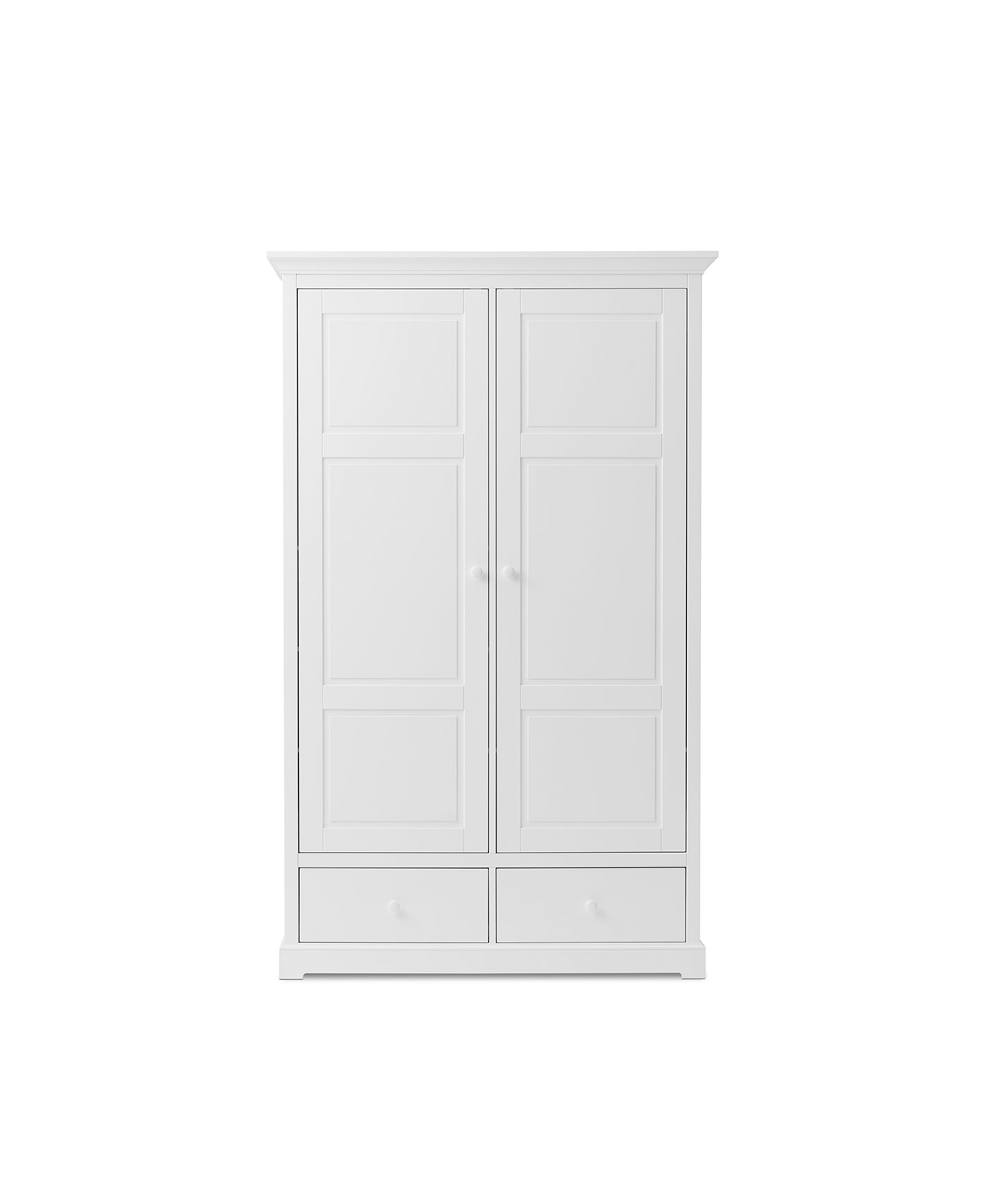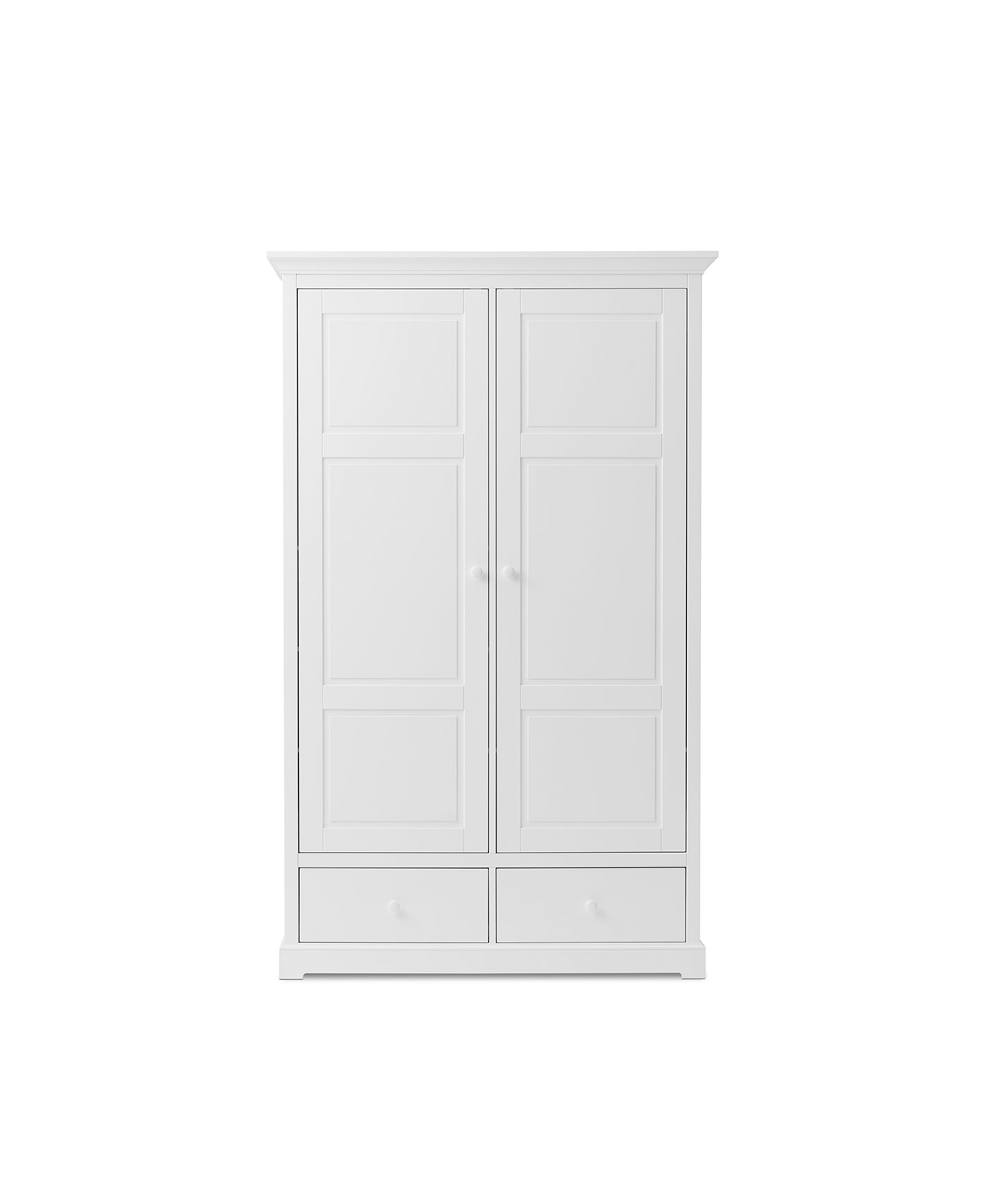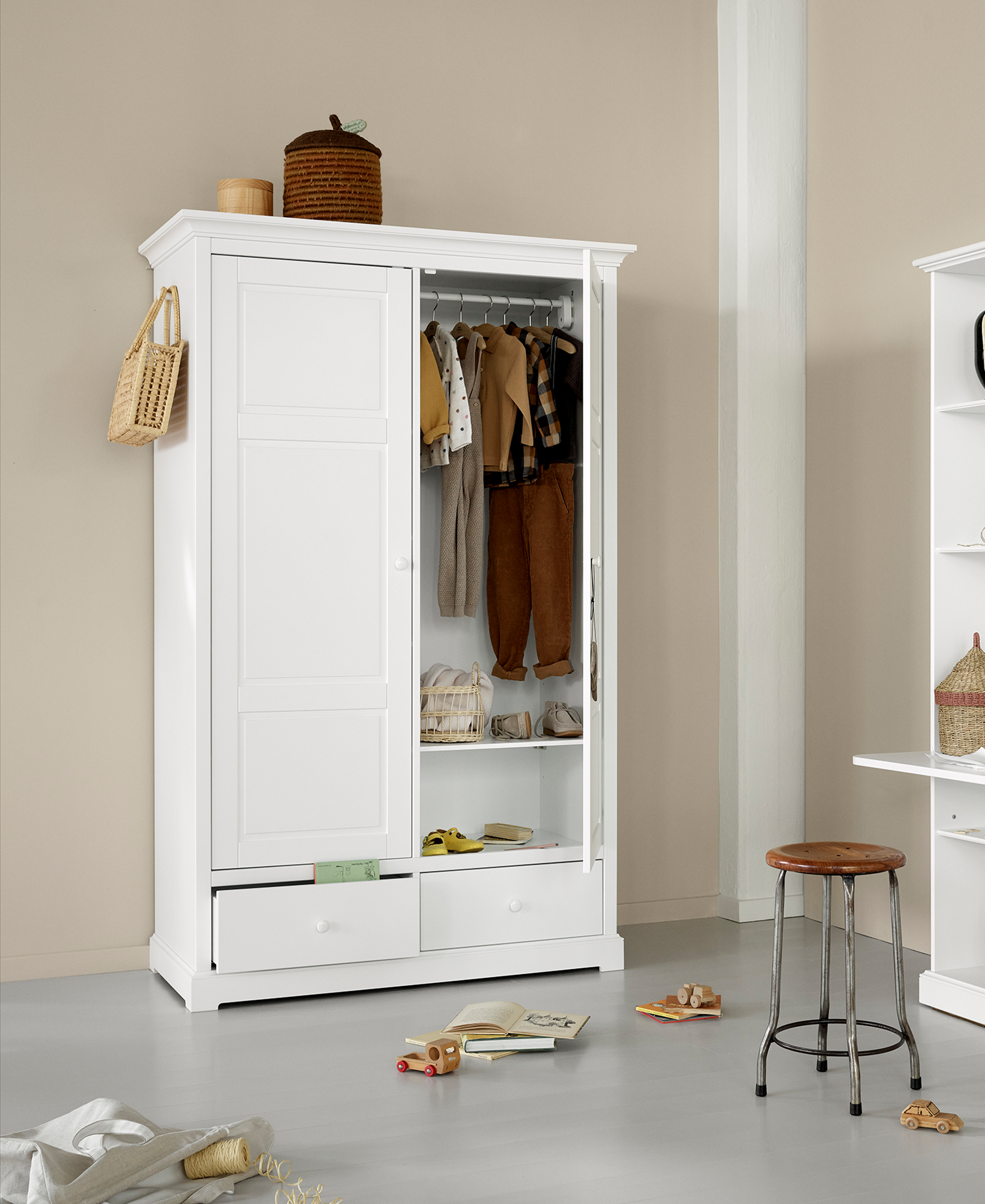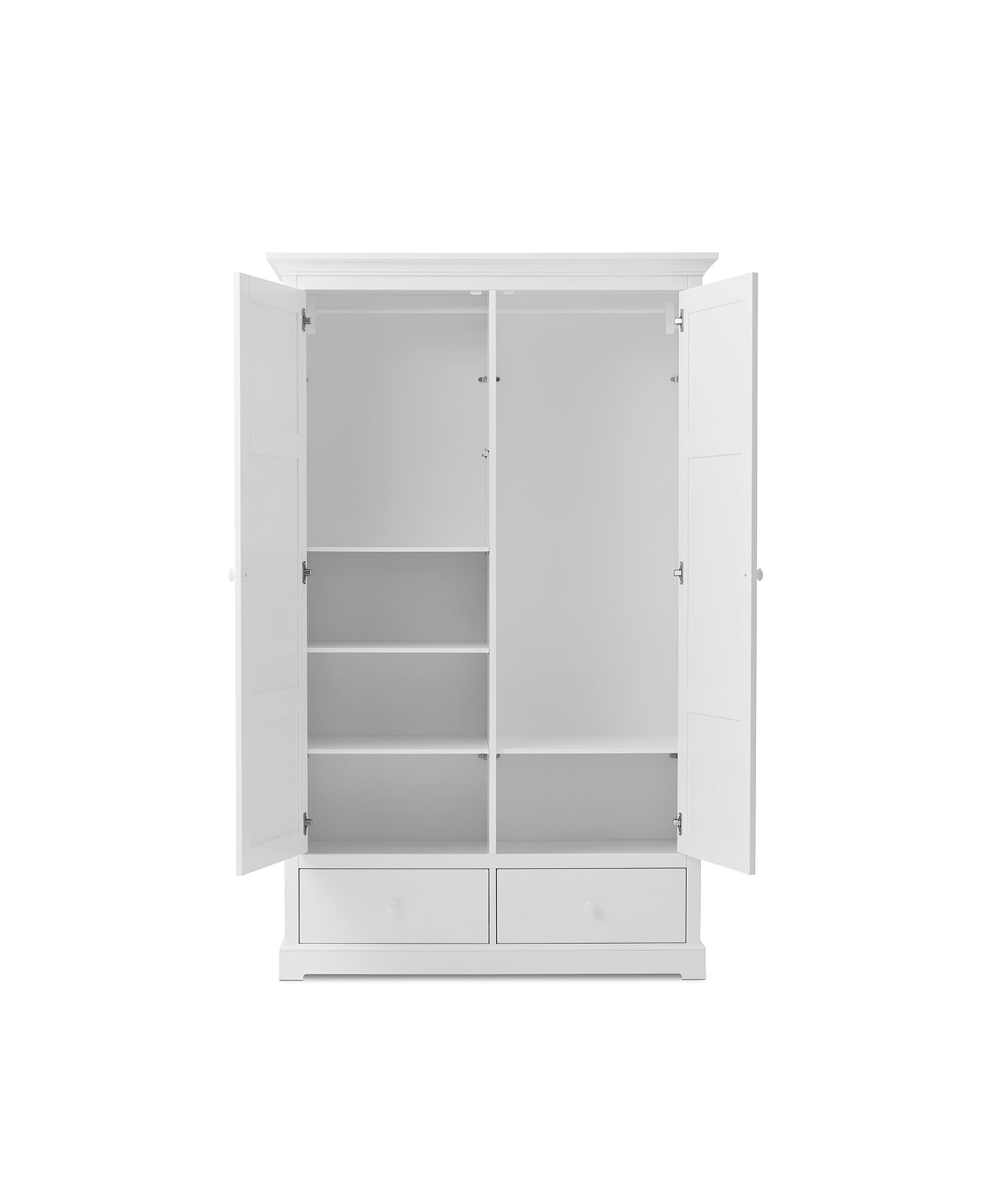 Seaside wardrobe 2 doors
€1.599,00