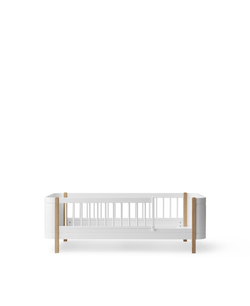 Oliver Furniture
Wood Mini+ junior bed, white/oak
Item number: 041465
Dimensions

: w 74 × l 166 × h 57,5 cm
The Mini+ junior bed is designed to accommodate the need for a quality solution in a small children's bedroom. With its generous measurements but small stature, the Mini+ junior bed is the perfect place to create a safe and pleasant atmosphere for the little child. A bed guard can fit the junior bed for increased safety.

When the child ultimately grows out of the junior bed, it can easily be used as a daybed in the children´s room or another small space in the home.
As your needs change - a child wants a new bed, or maybe a sibling arrives - the bed can keep up with the new needs.

Choose the bed you want to convert and see the conversion options in the bed converter.
We guarantee a five-year availability of the standard conversion kits for all convertible beds from the date of purchase.
The Wood Mini+ white/oak is made of birch wood with legs in beautiful white-oiled solid oak.

The non-visible screws give the bed a clean and exclusive design and are a defining trade of Oliver Furniture. The style is Scandinavian with clean lines, round shapes and simple details, like the leather strap at the headboard.

The series is manufactured in Europe and complies with European safety standards and norms. The products are painted with non-toxic, water-based paint.
Maximum weightload on bed bases (static weight):
Mini+ cot bed: 30 kg
Mini+ junior bed, low loft bed and low bunk bed: 120 kg
HAS JUNIOR GROWN BIGGER?
Rebuild your Mini+ junior bed to another one in the Mini+ series. Try our bed converter and see the possibilities.
bed COnverter
DEVELOPMENT FROM JUNIOR BED
With a simple kit, the Mini+ junior bed converts to a low loft bed and creates a cosy space under the bed for the child to hang out.
Mini+ low loft bed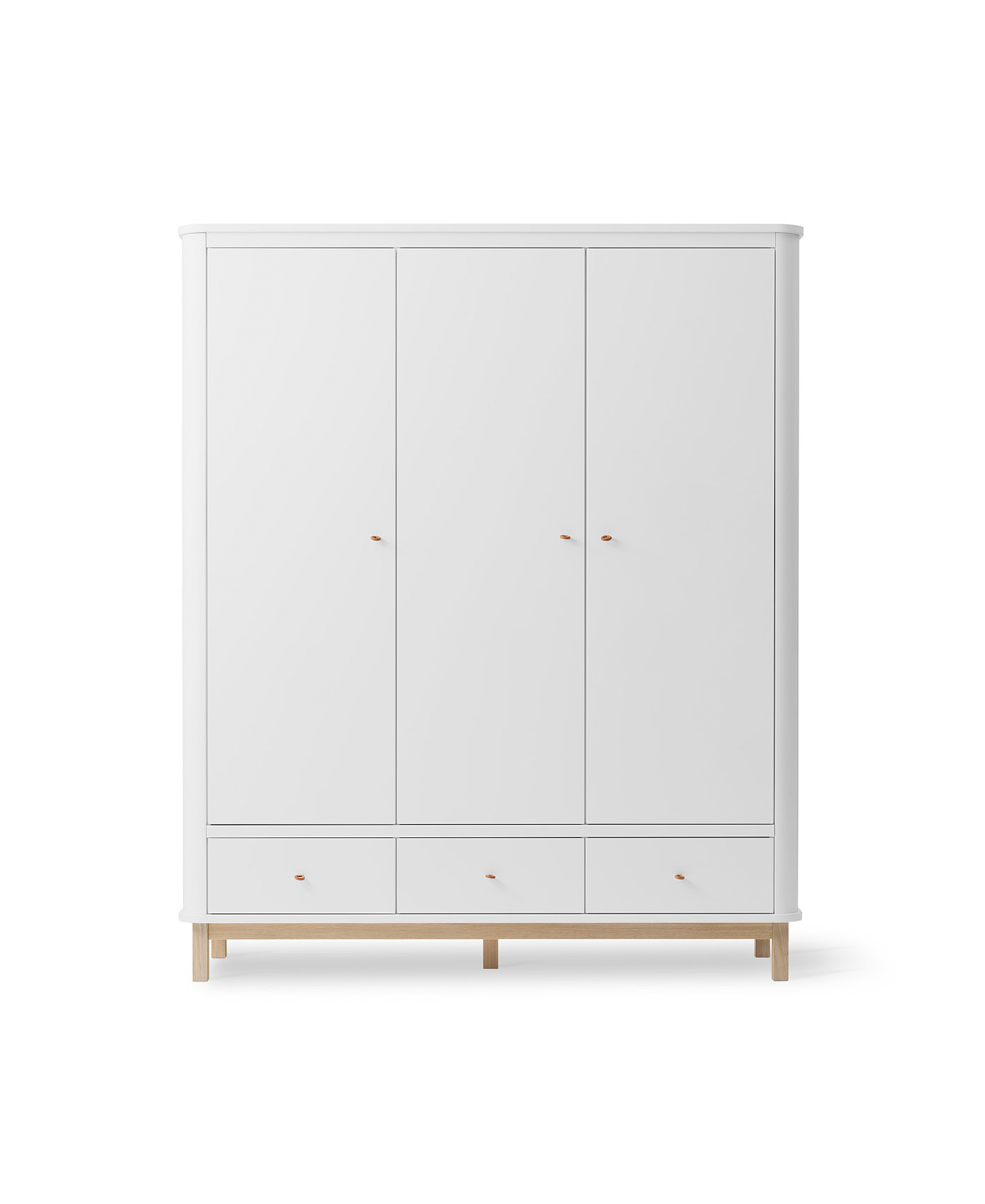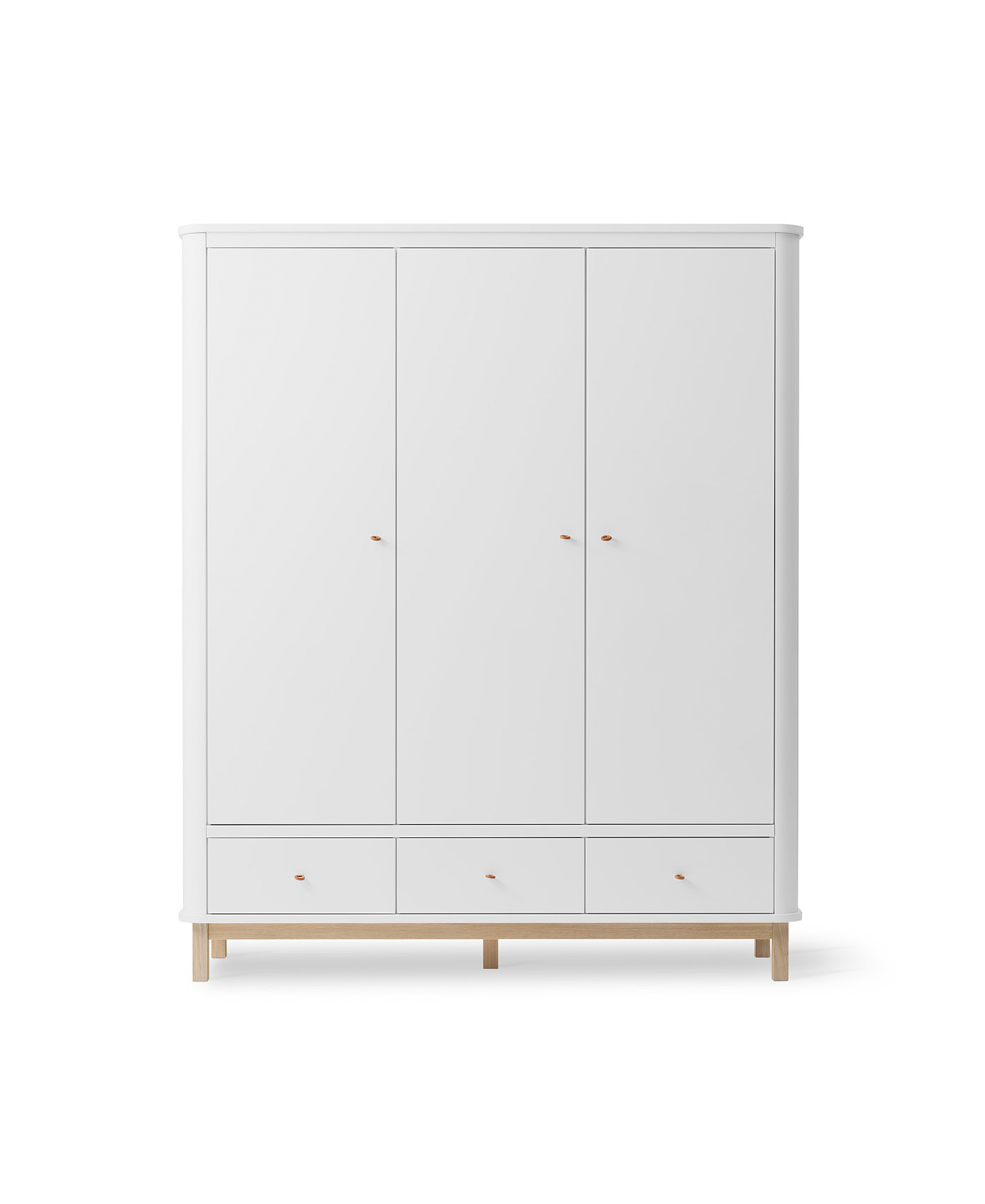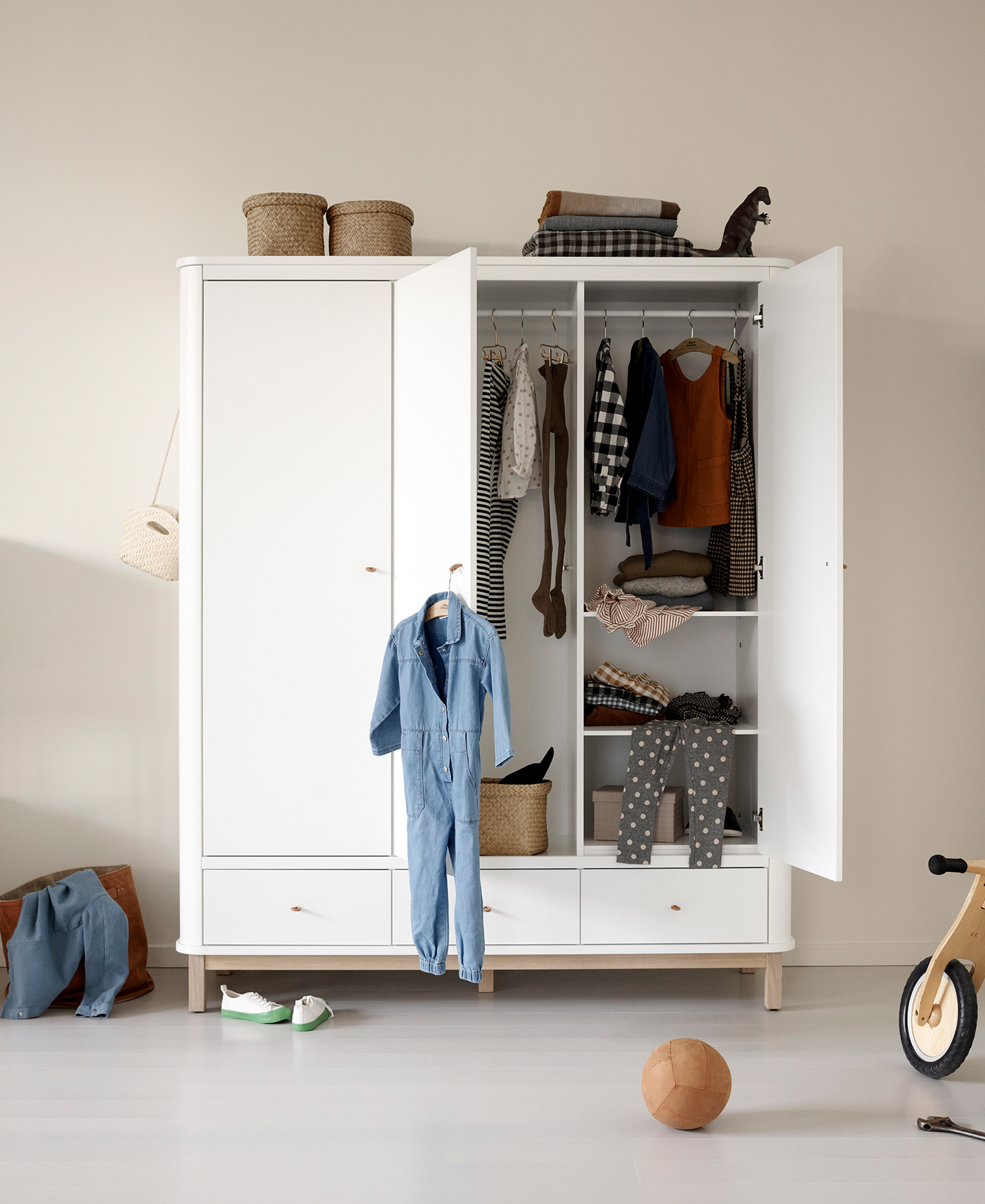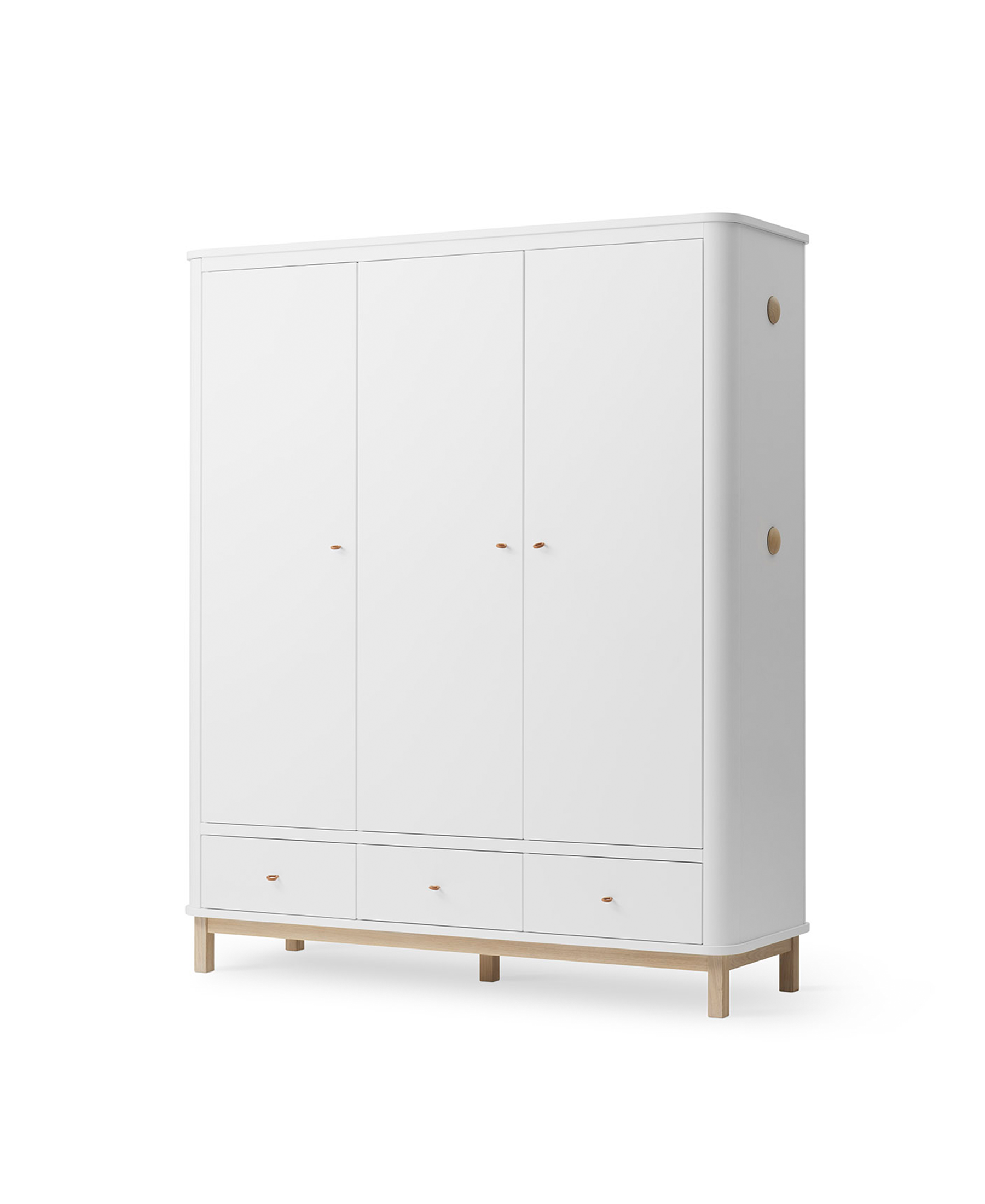 Wood wardrobe 3 doors - white/oak
€2.299,00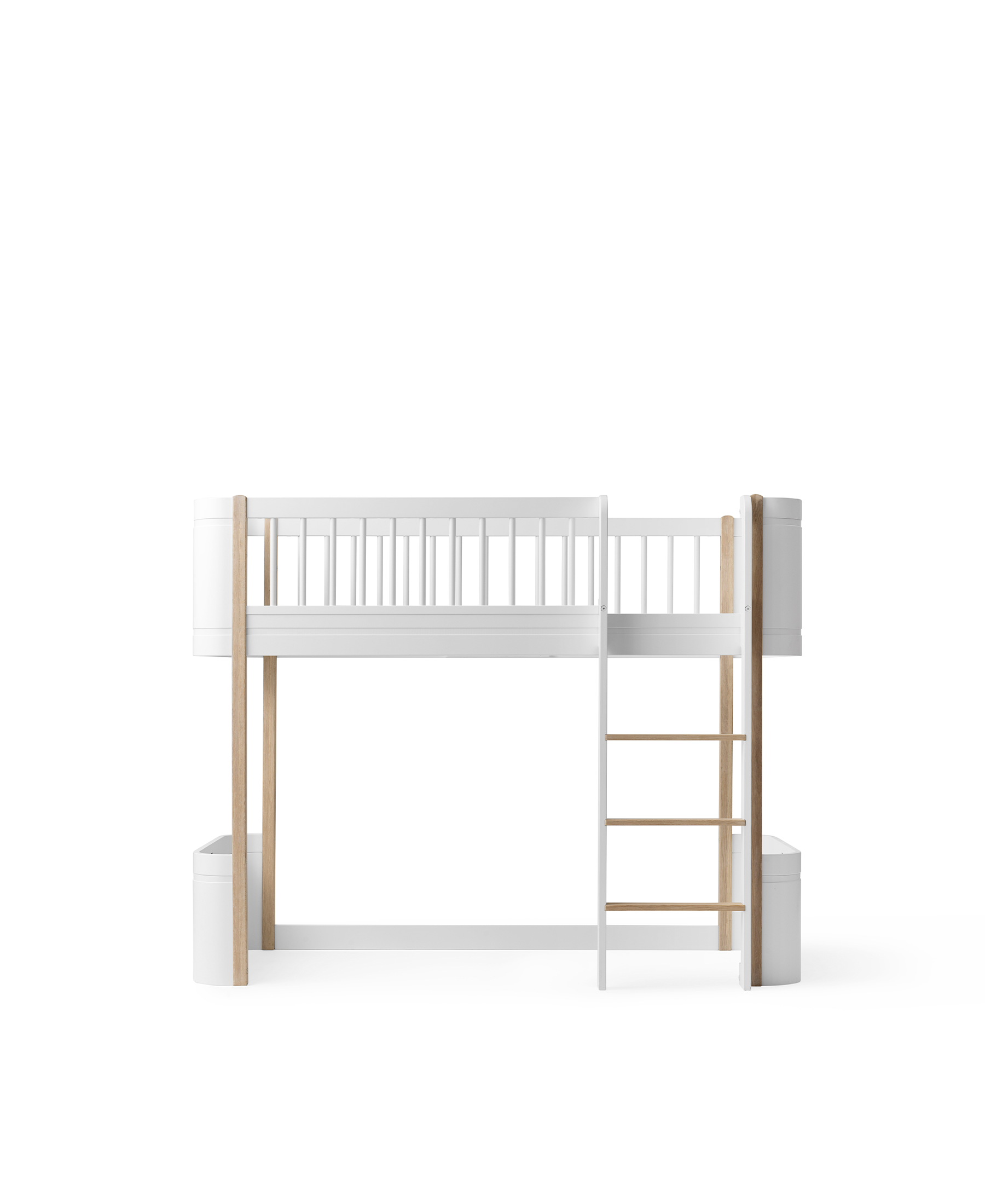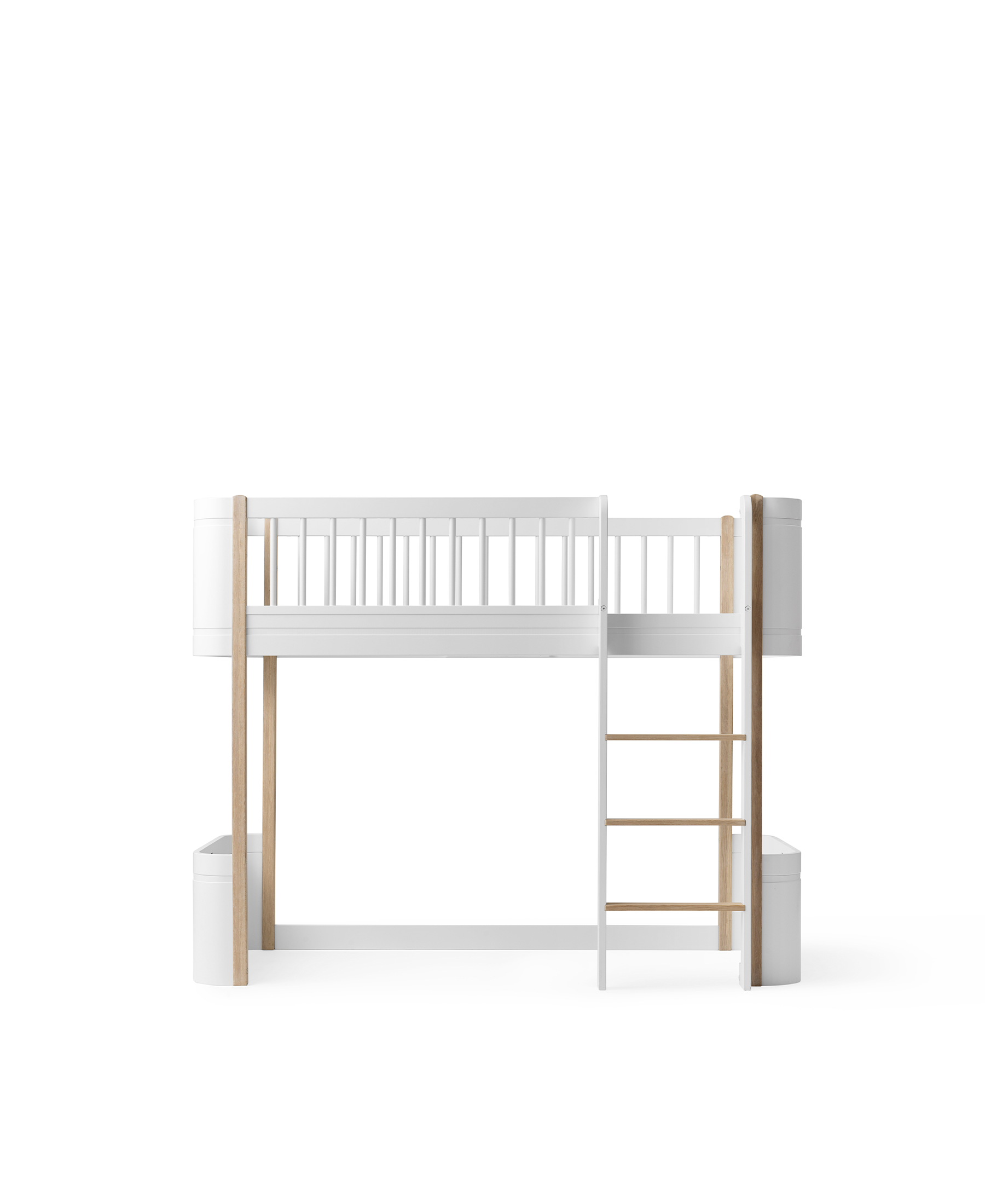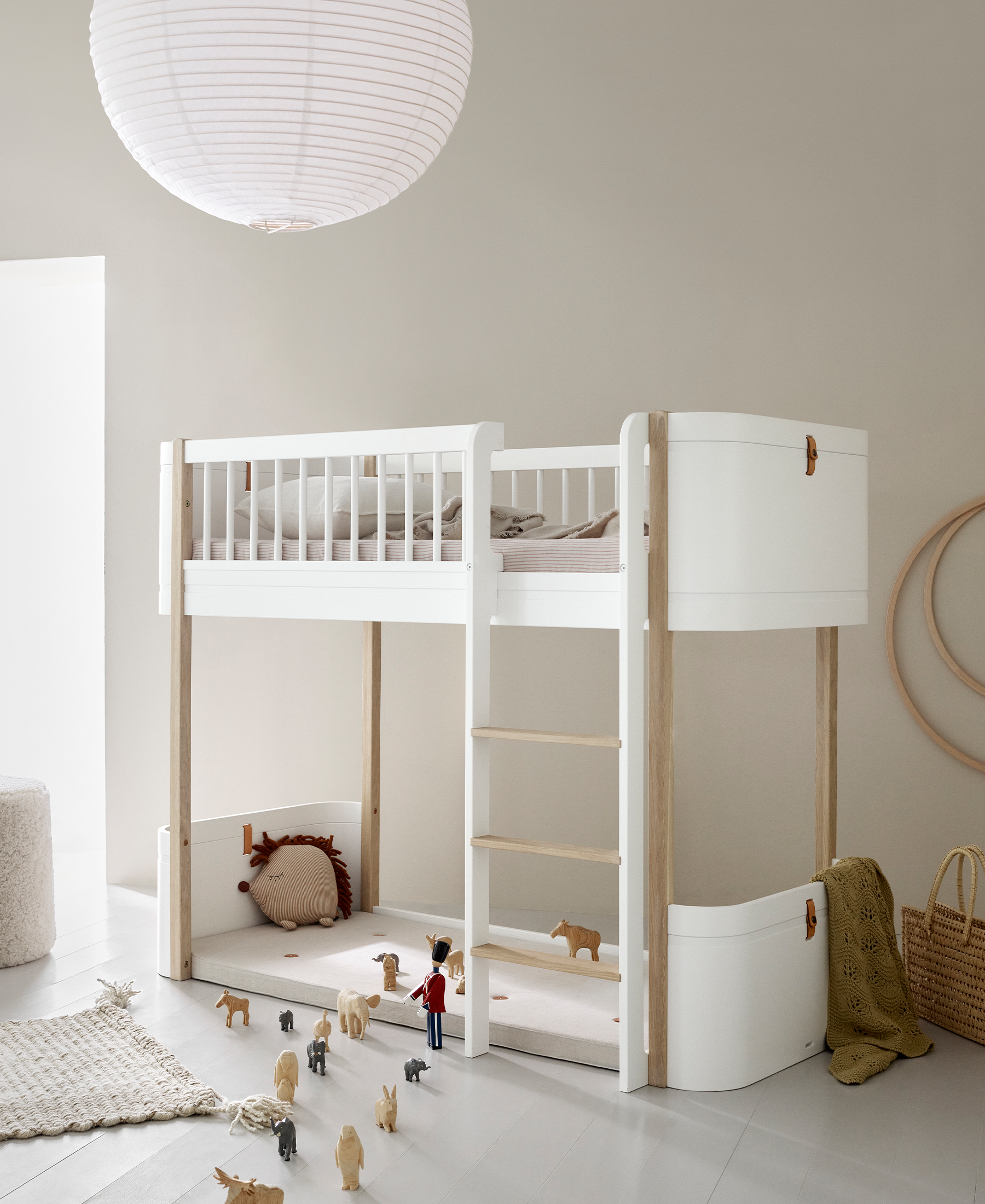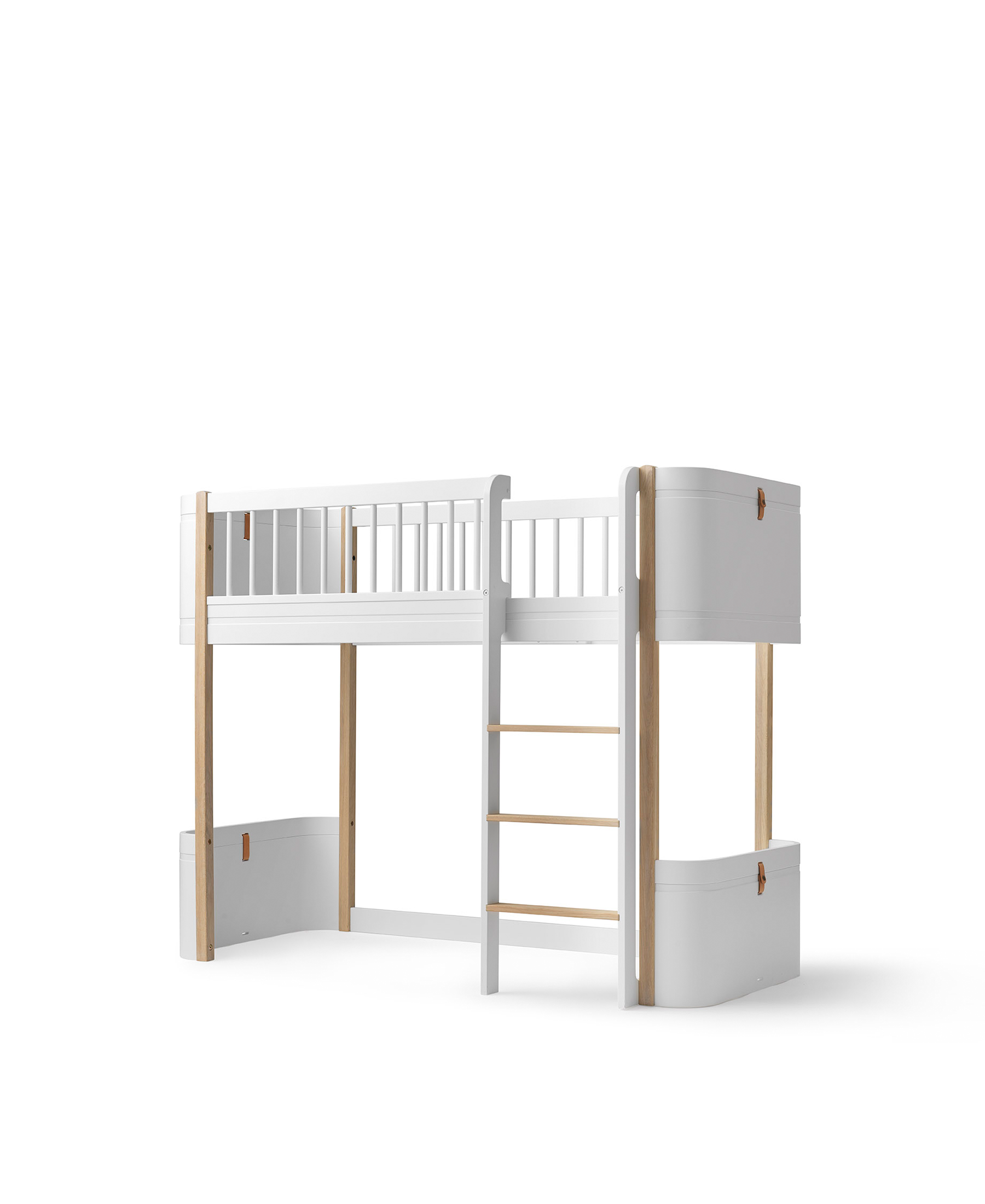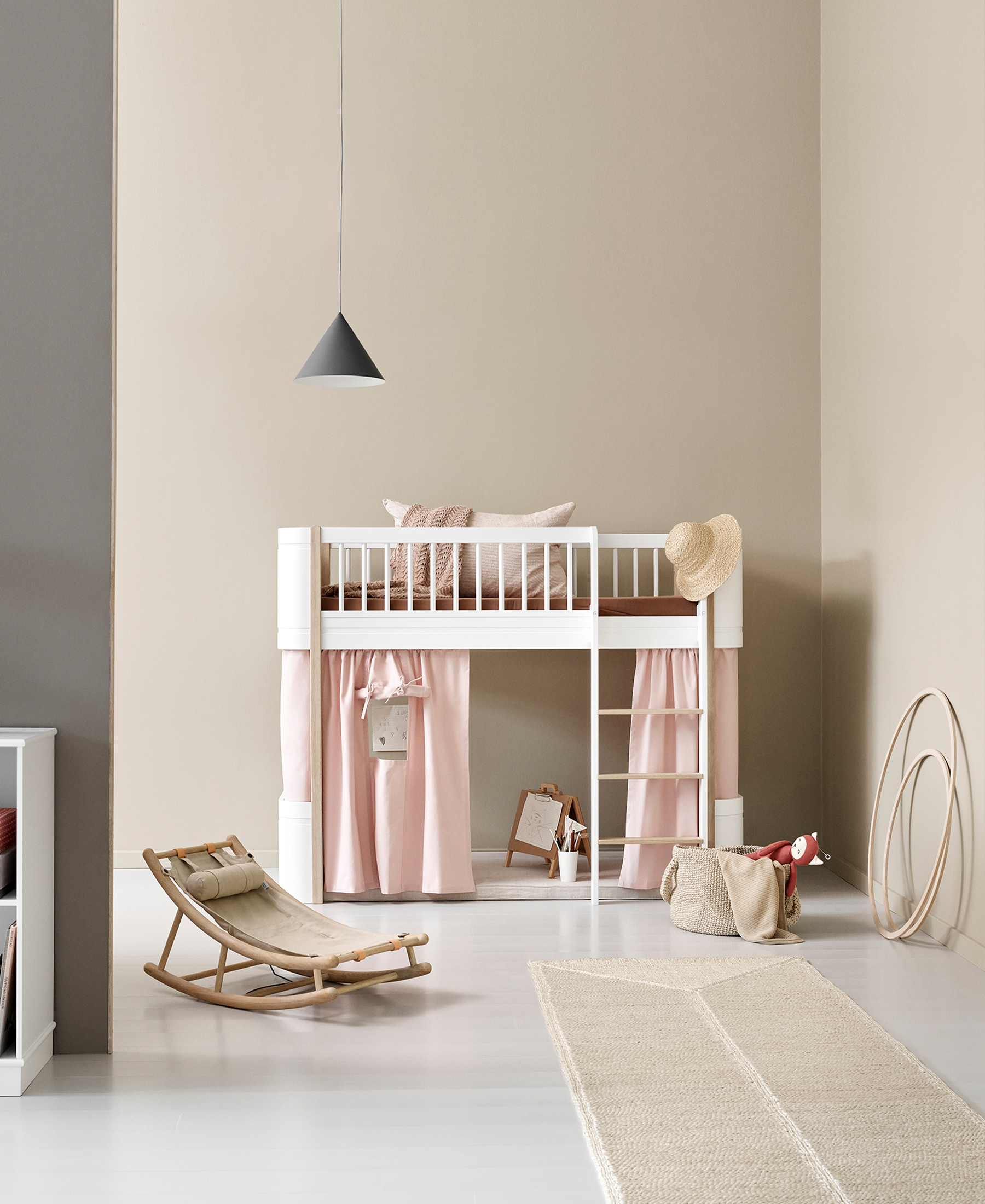 Wood Mini+ low loft bed, white/oak
€1.279,00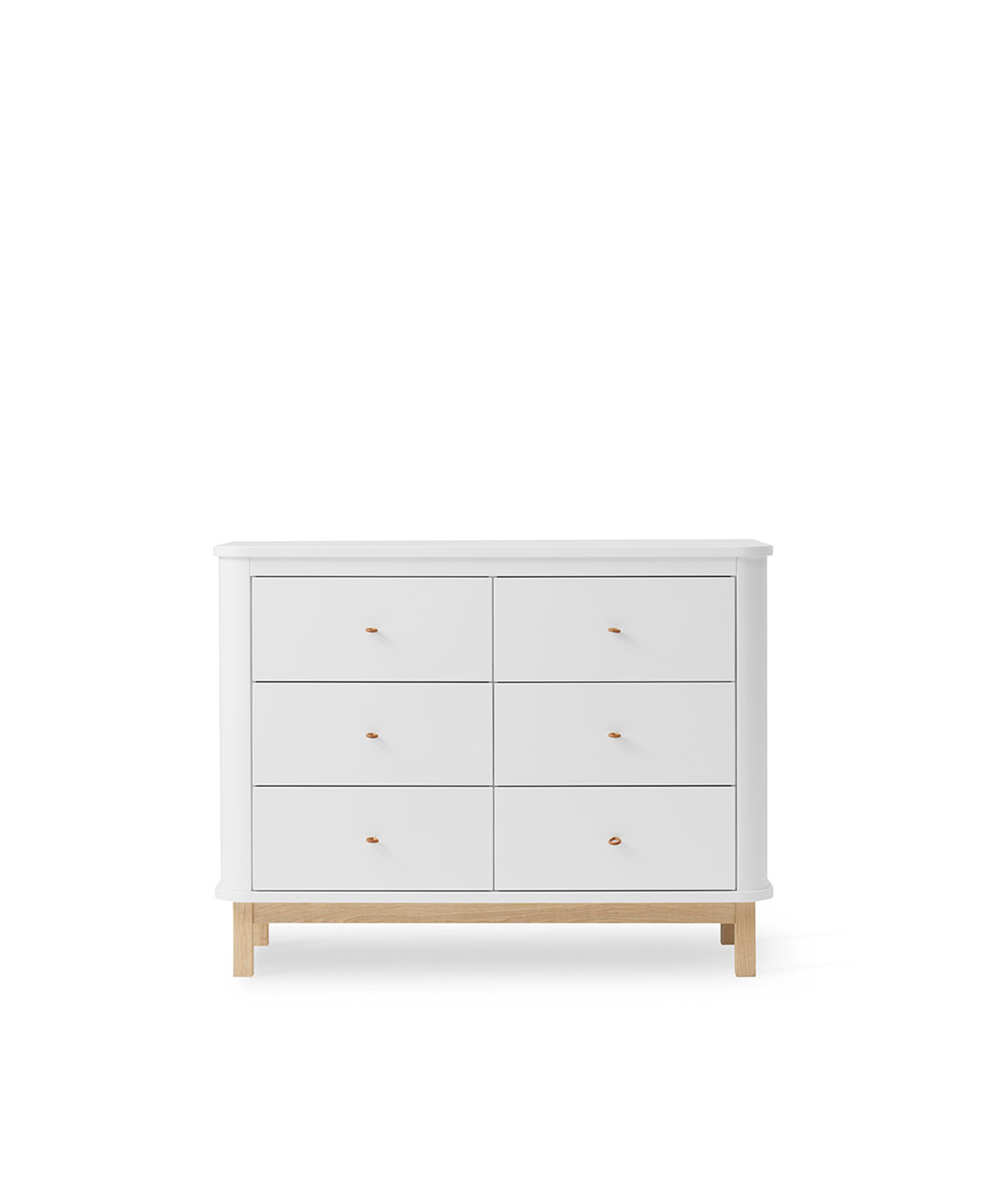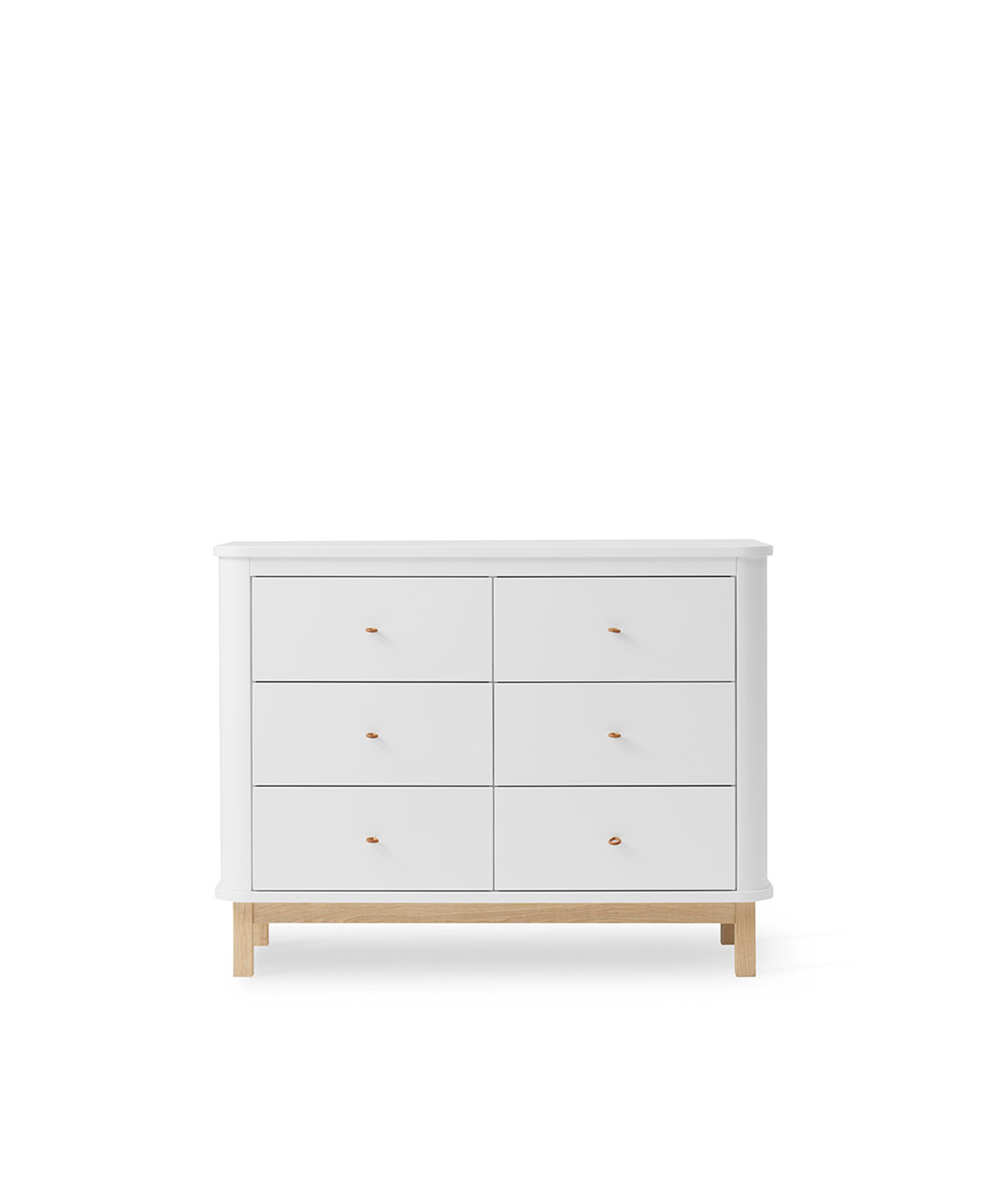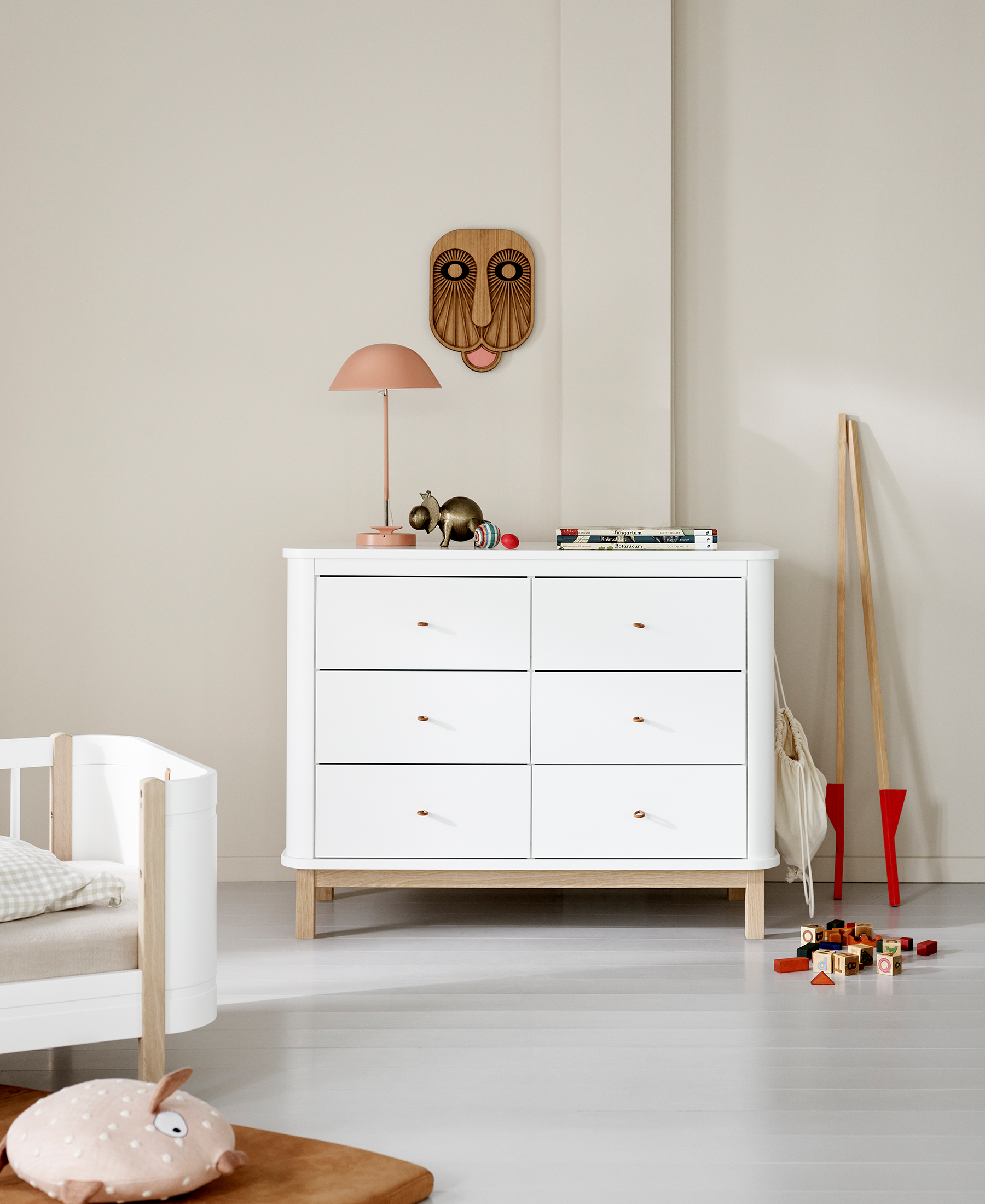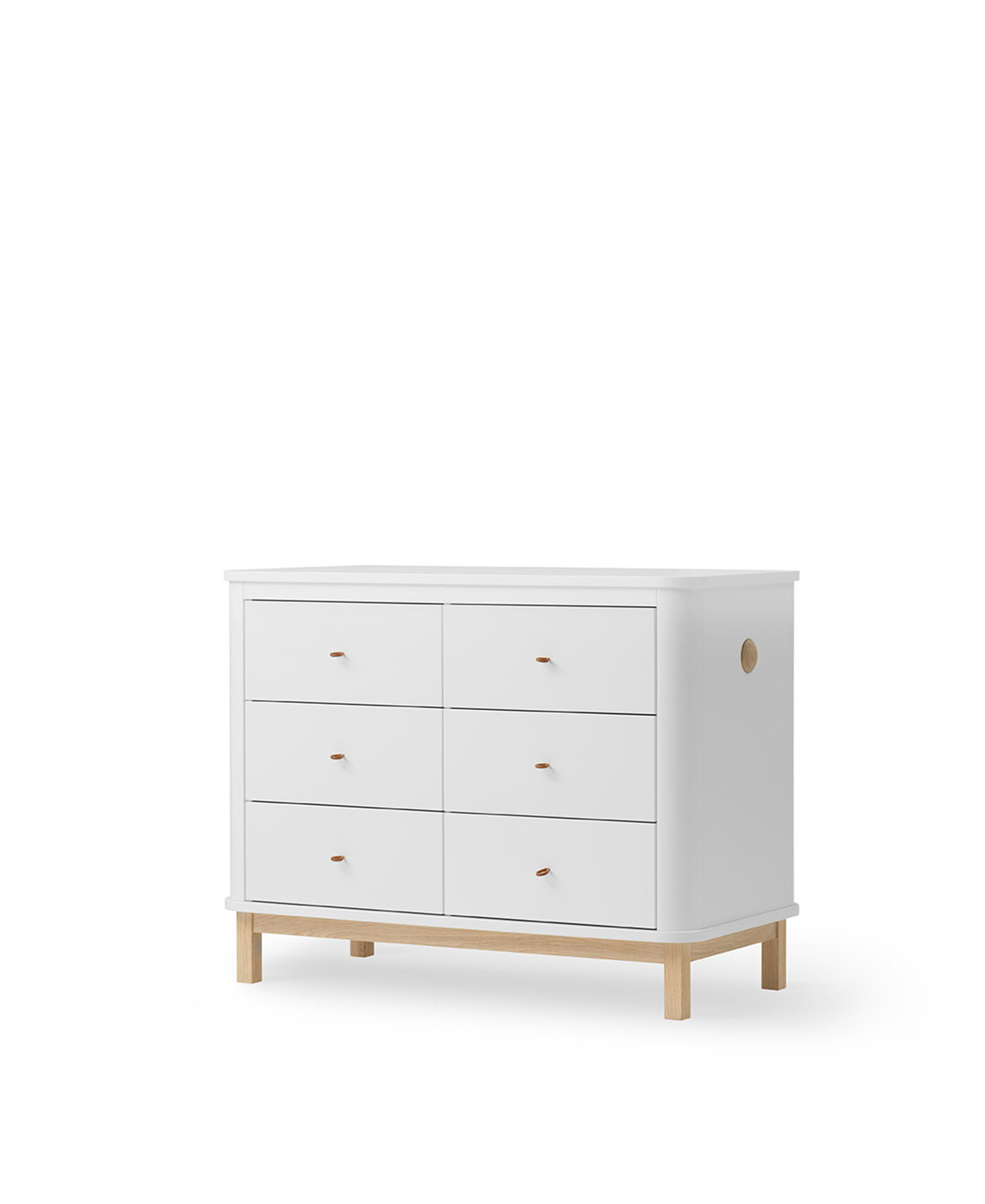 Wood dresser 6 drawers, white/oak
€1.149,00