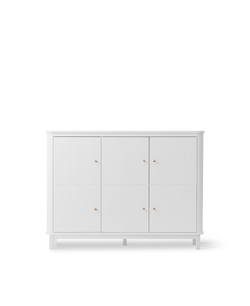 Oliver Furniture
Wood multi cupboard 3 doors, white
Item number: 041358
Dimensions

: w 168 × h 126 × d 46 cm
As the name suggests, the cupboard is designed as a piece of furniture with multiple functions. Its modest depth and height provides compact storage without wasting unnecessary space. At the same time, the rounded form of its edges, give the multi cupboard a visual lightness and allow it to appear smaller than it is. The multi cupboard's small dimensions make it ideal in a children's room where space is tight. The cupboard is also suitable for shoes, gloves and hats near the front door – equally so in the kitchen for ceramics and dining service.
The multi cupboard comes with 3 narrow shelves and 3 wide shelves, one of which is fixed in place. The cupboard has 3 doors which are divided by a horizontal accent. The door's division – almost like a piece of folded paper – add to the sense of balance and give the multi cupboard its character.
The sides of the multi cupboard are designed with integrated, rounded hooks for hanging everything from the days' outfit to ballet shoes or bathrobes. With a light push the hooks integrate with the side of the furniture, giving them both a decorative and practical function. 
The multi cupboards depth is based on the width of a hanger for children's clothes, which can be placed on the hanging rod behind the left door. At the same time, the wide shelves, which can be configured accordingly, are well suited for items of odd shape and sizes.
5 hangers 
for children's clothes
included.
The Wood wardrobes are made of MDF, which is engineered wood consisting of 60% birch, 20% pine and 20% aspen wood. MDF is very strong and durable. The wardrobes are offered in two different models: one with legs and hooks in beautiful white-oiled oak and one in all-white with legs and hooks in birch.

The non-visible screws give the wardrobes a clean and exclusive design and are a defining trade of Oliver Furniture. The style is contemporary with clean lines, rounded shapes and refined details such as pulls made from loops of full grain leather and integrated, rounded hooks. A special soft close-function dampens the closing of doors and drawers, so small fingers won't get pinched.
The wardrobes are made in Europe and comply with European safety standards and norms. The products are painted with non-toxic, water-based paint.
THE WOOD WARDROBE SERIES, EXISTS OF 3 MODELS, WHICH CAN ALL PURCHASED WITH BASE/HANGERS IN WHITE OR OAK.
ROUND - BOTH FRONT AND BACK
The rounded corners facing both outwards and towards the wall, give the wardrobe a visual lightness. Whereas a traditional wardrobe has rounded edges on the piece's outer face, the Wood wardrobe has rounded edges on the back face and visually distinguishes it from the wall.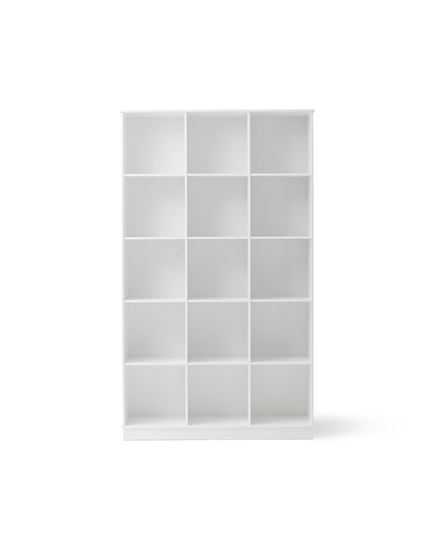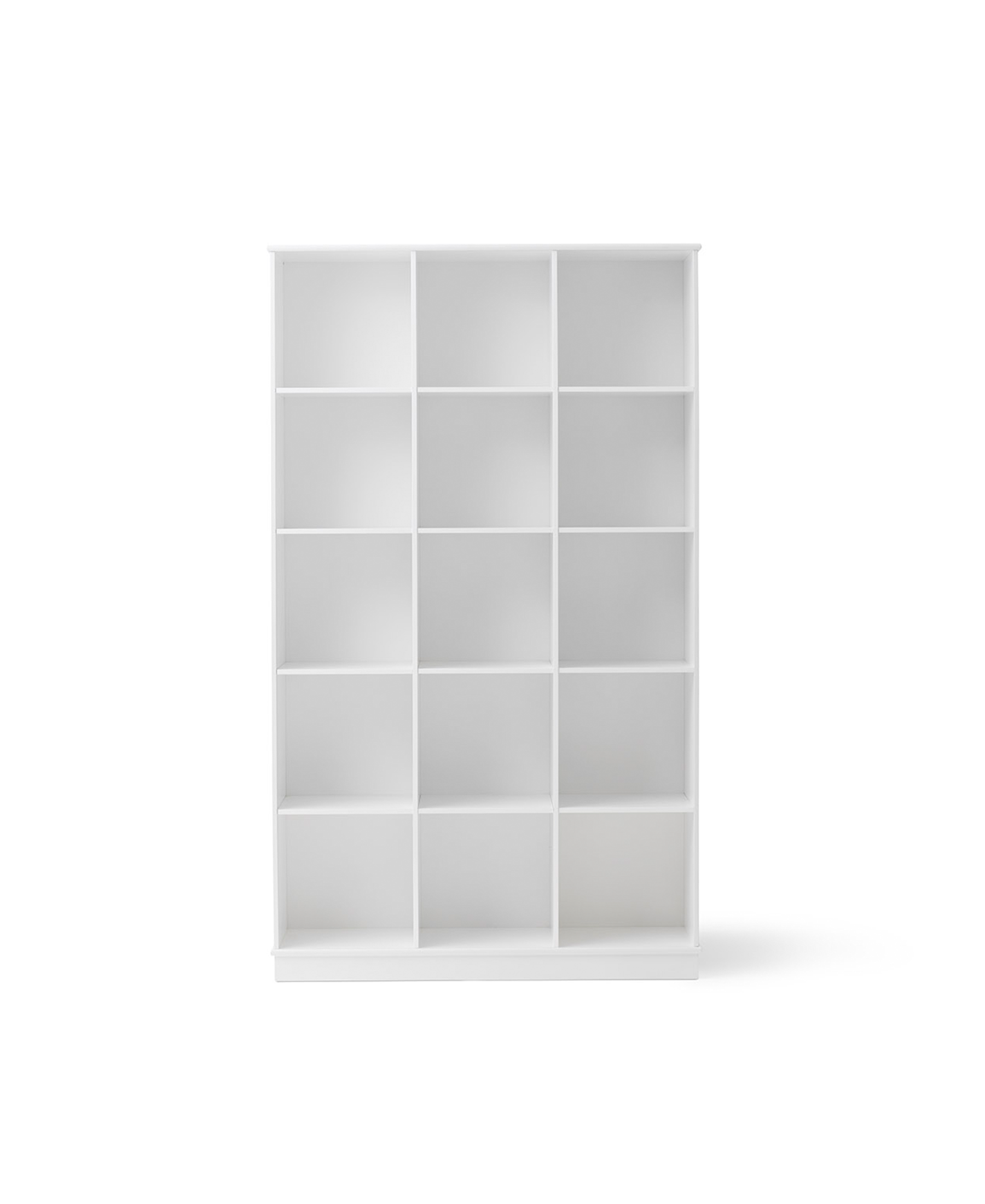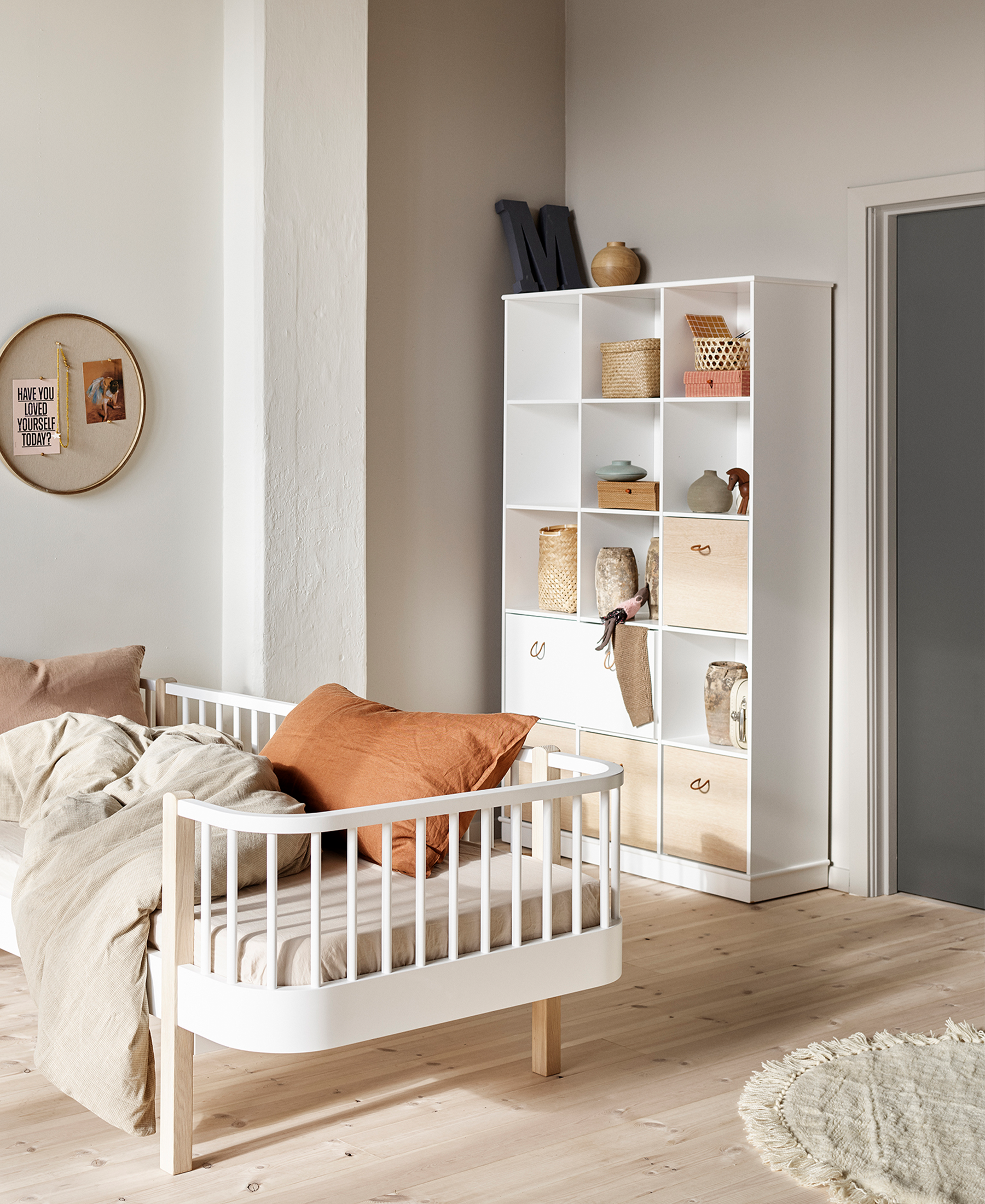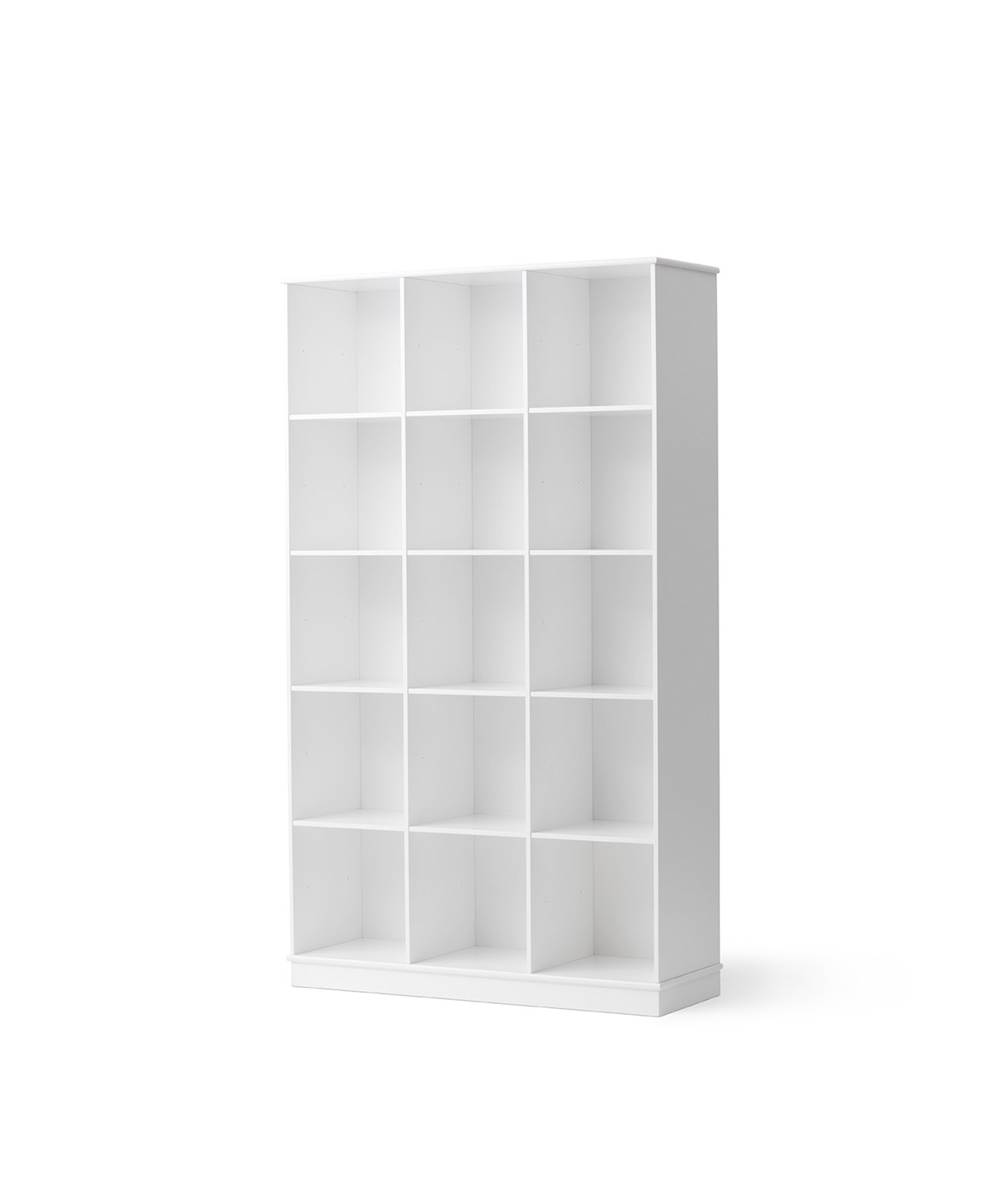 Wood shelving unit 3x5 w. base
€799,00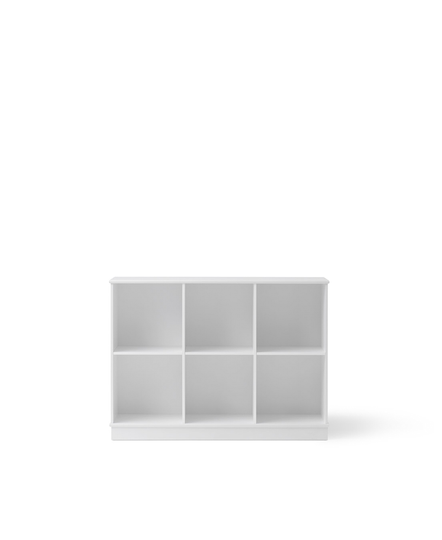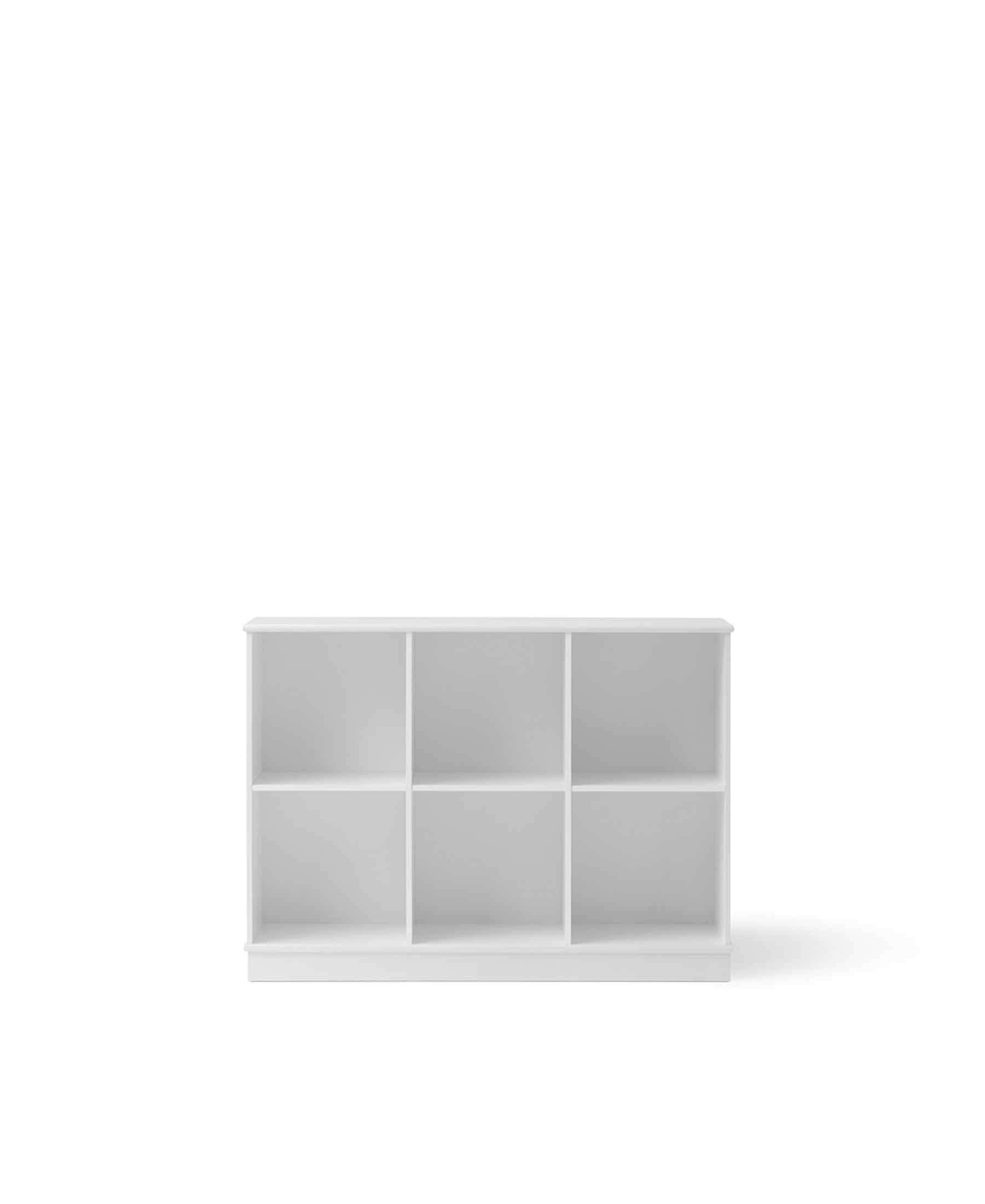 Wood shelving unit 3x2 w. base
€459,00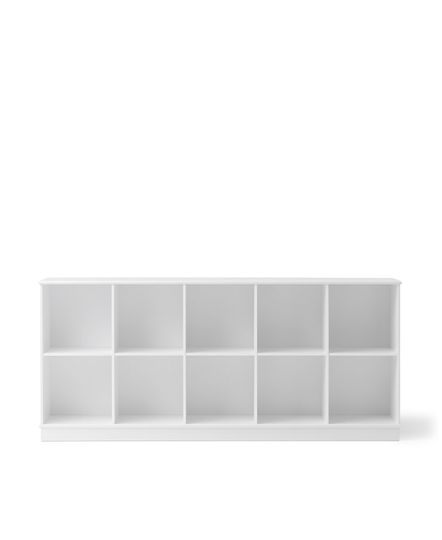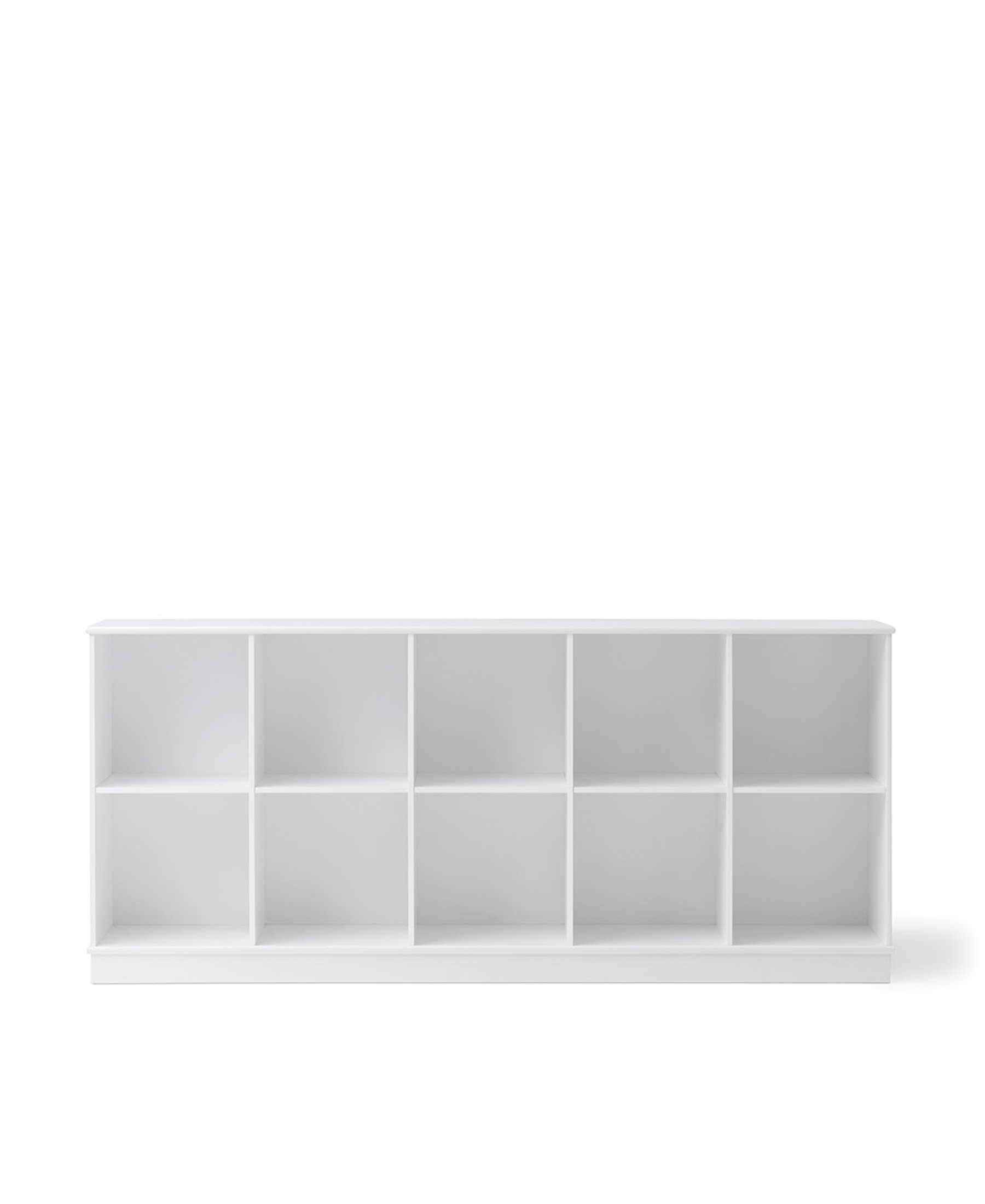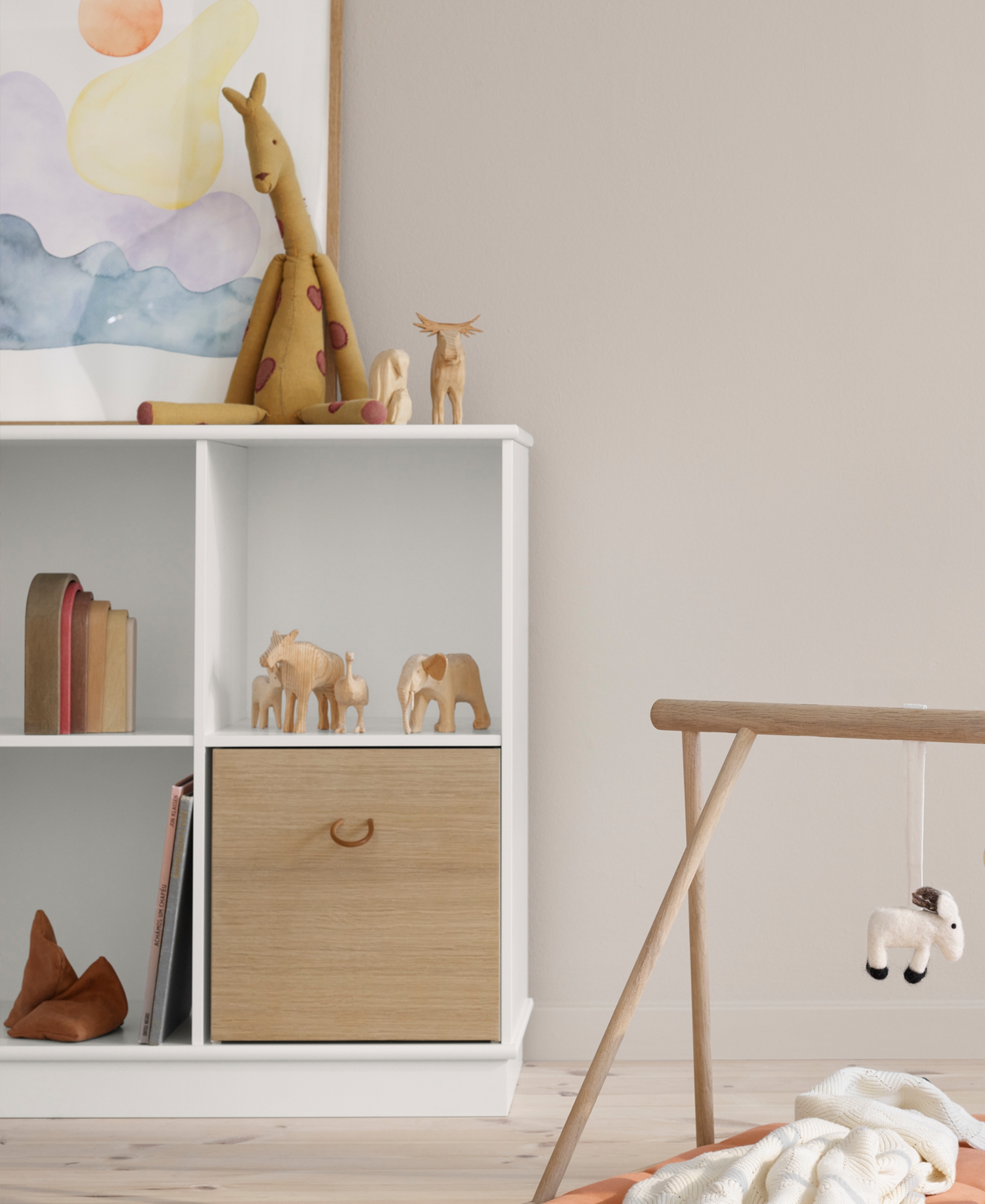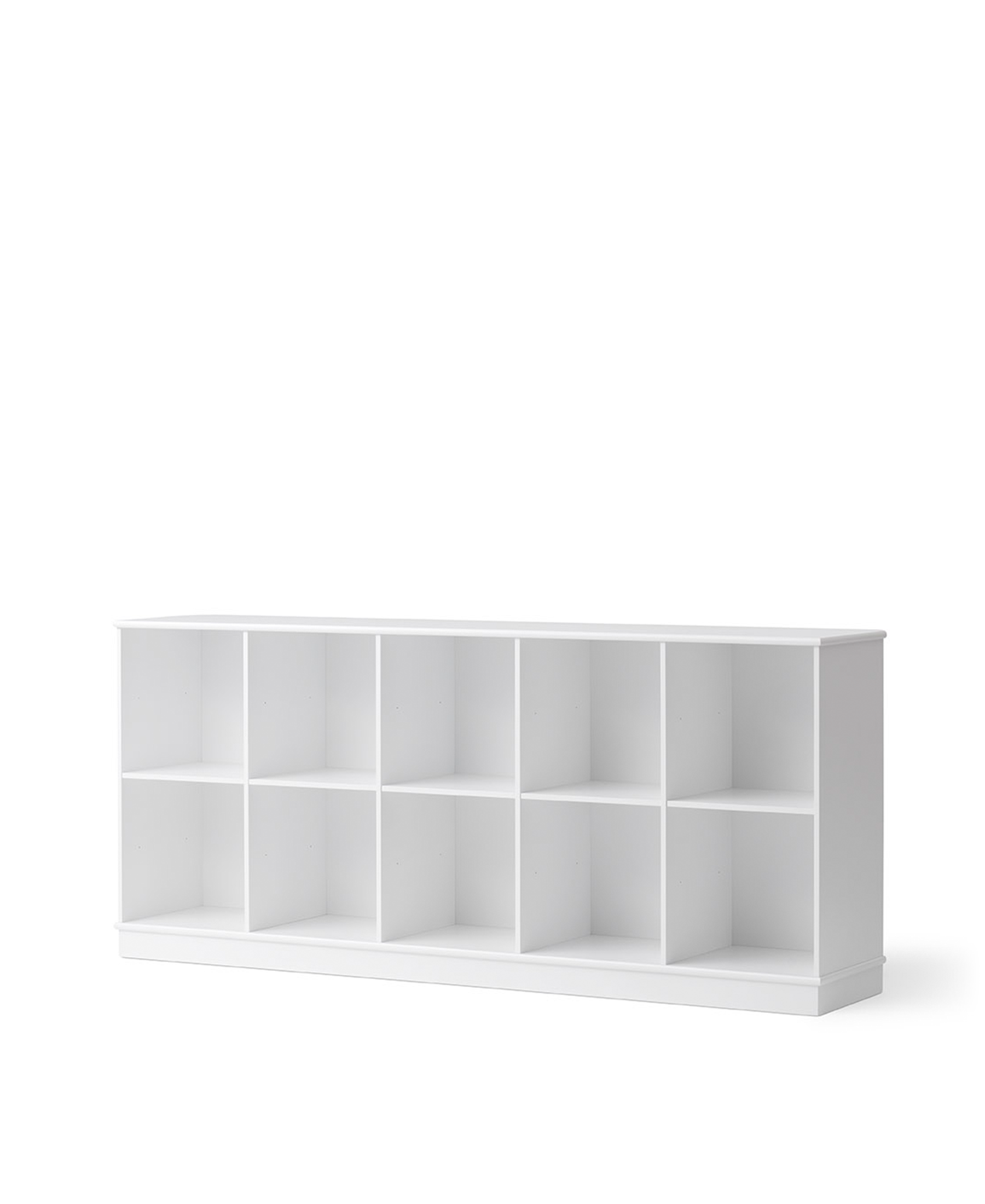 Wood shelving unit 5x2 w. base
€639,00