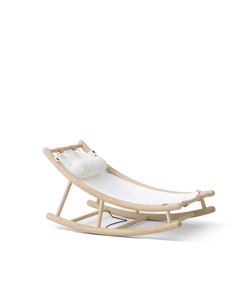 Oliver Furniture
Wood toddler rocker, oak/white
Item number: 041634
Dimensions: w 42 × l 72 × h 39 cm
With its beautiful design and delicate expression, Wood toddler rocker is a stylish choice for a chair for the children's room. Toddlers up to 7 years / 25 kg can read, play, relax and enjoy cosy moments in the toddler rocker. The low weight and the strong design make it easy for the children to move the toddler rocker around the house. For Oliver Furniture, a long lifespan equals better sustainability.

The toddler rocker is defined by its classic Nordic design language. The rounded details create a visual lightness and effortless expression - just like the chair's simple, soft form is appealing and reassuring for the child.
Wood toddler rocker is constructed with a lower, white-oiled oak frame and a toddler seat made of Oeko-Tex cotton with a neck pillow filled with Oeko-Tex recycled PET. The toddler seat is attached to the toddler rocker with press studs and the toddler rocker's leather straps. 

The seat are machine washable at 40°.
The toddler rocker is made in Europe and comply with European safety standards and norms. Non-toxic oil is used for the white oiling.
The chair that rocks
The easy motion powered by the baby's own movement and rhythm has a calming and stimulating effect, which makes the baby rocker suitable as a base for both entertainment and relaxation. The baby rocker position can also be locked, which is optimal when the baby is being fed or for quiet times.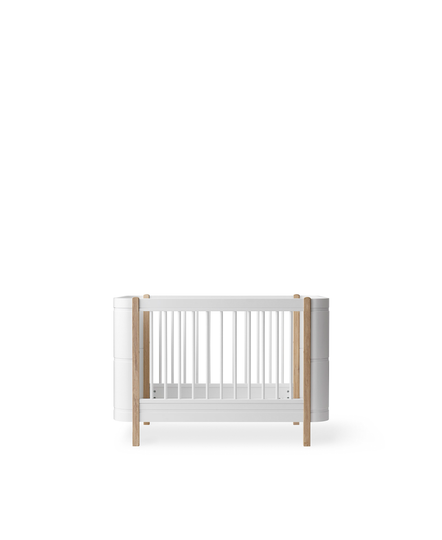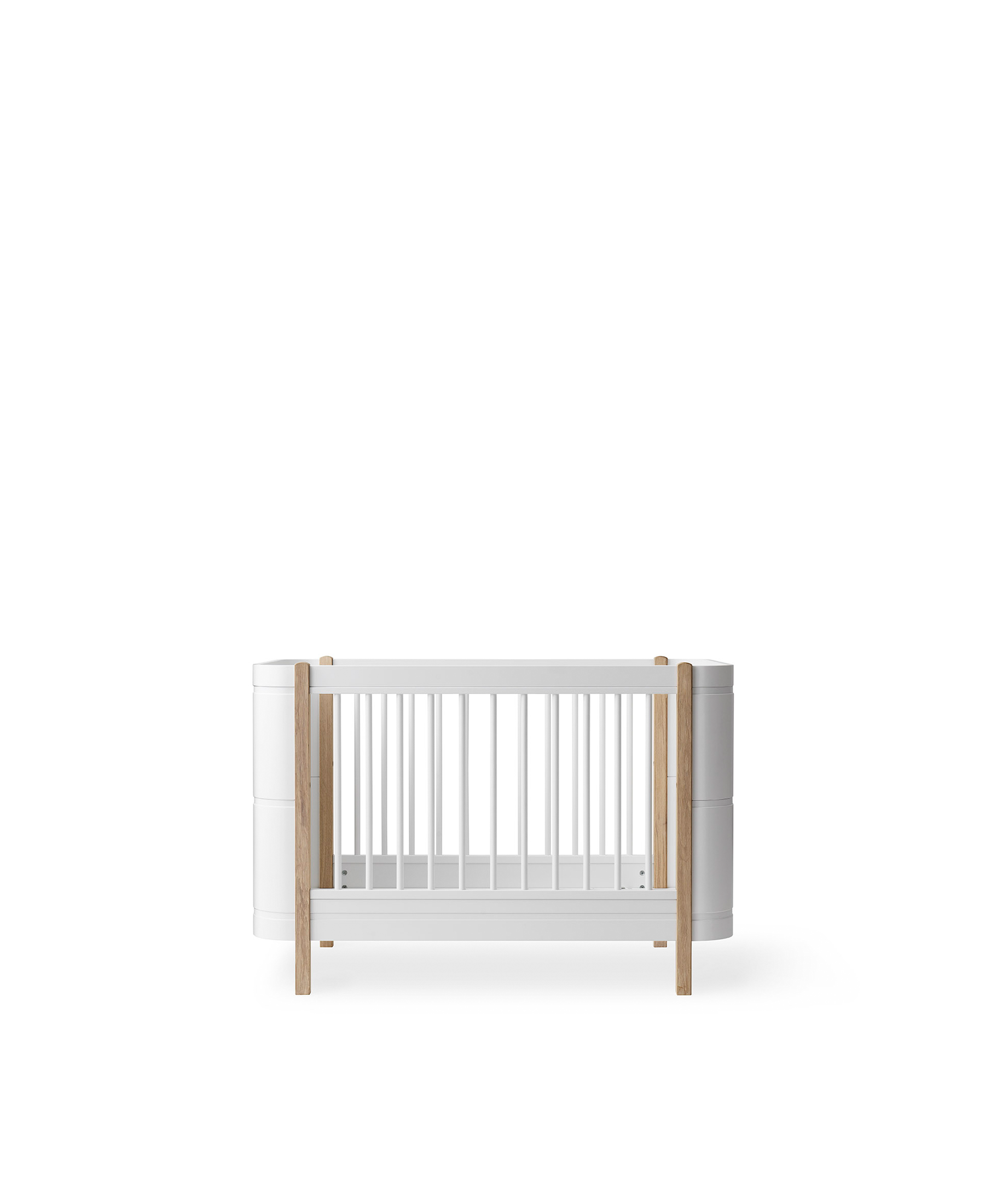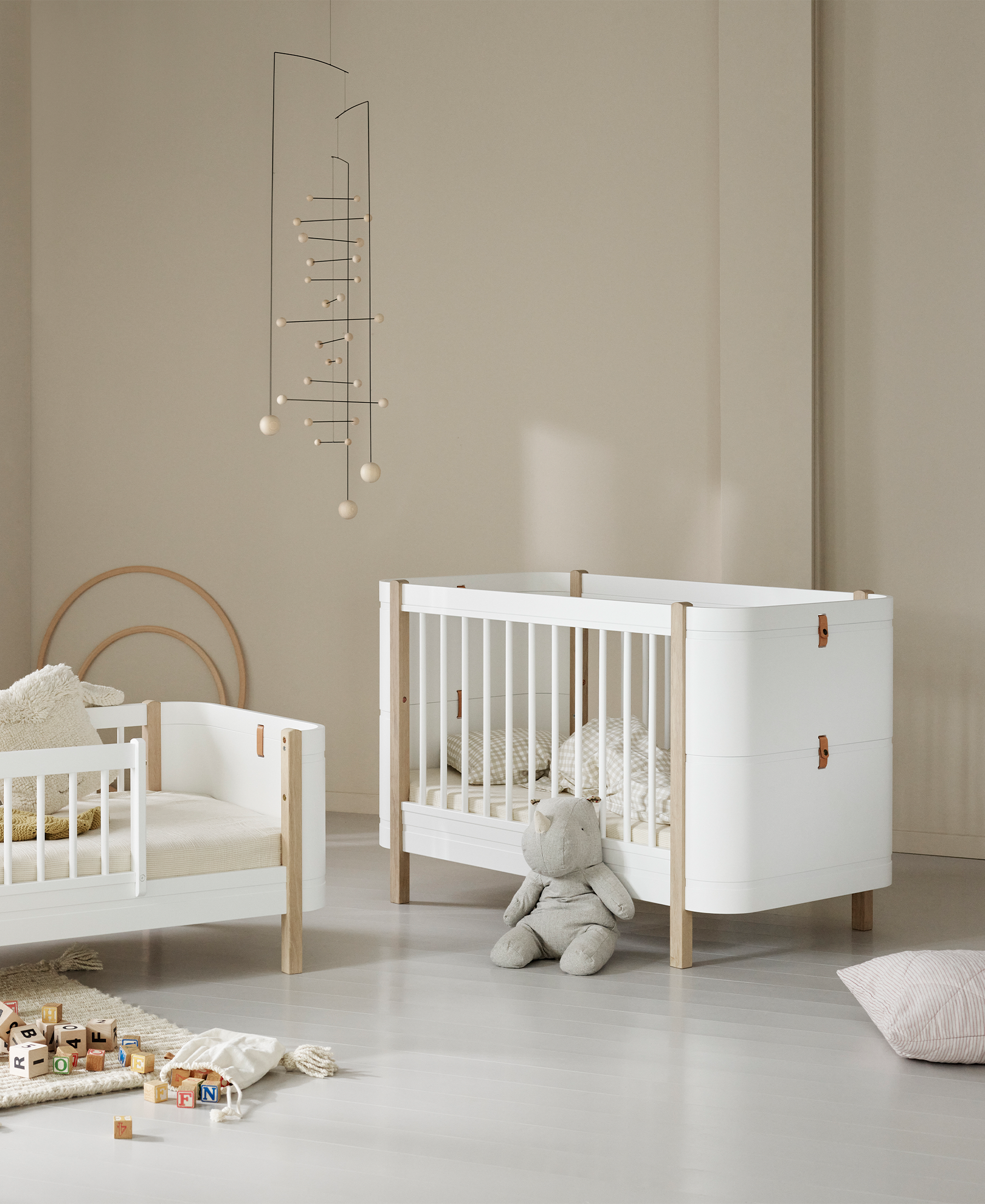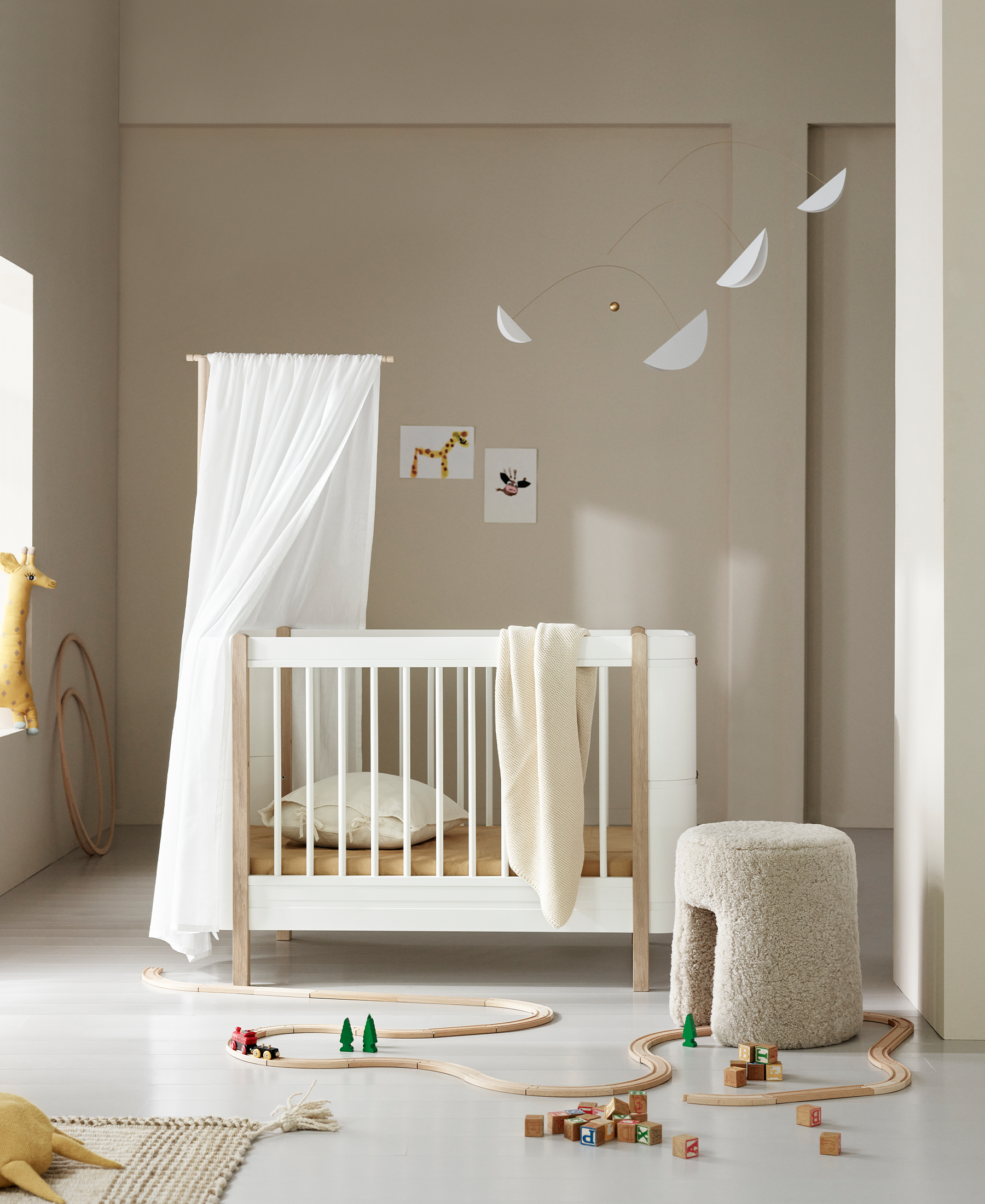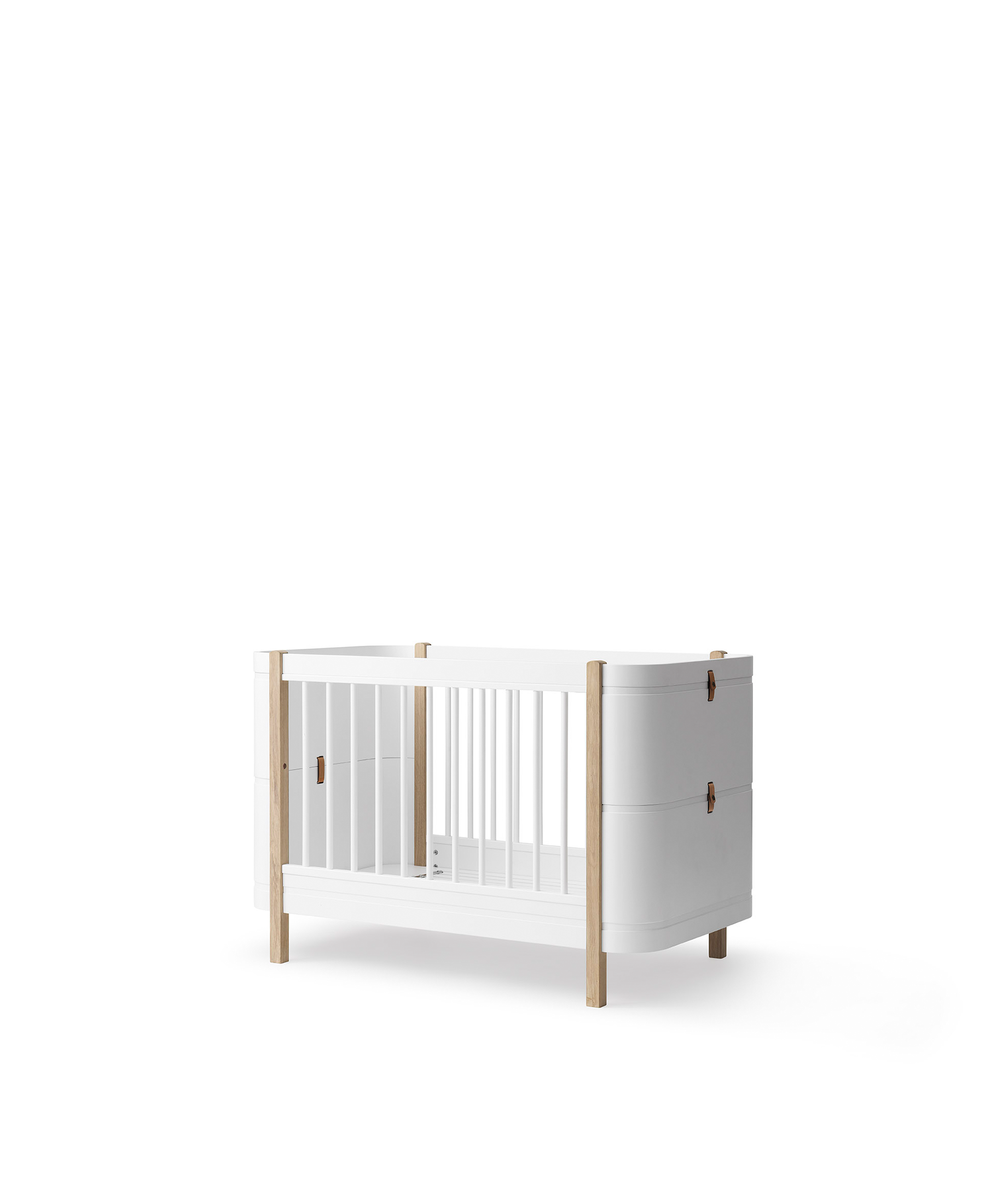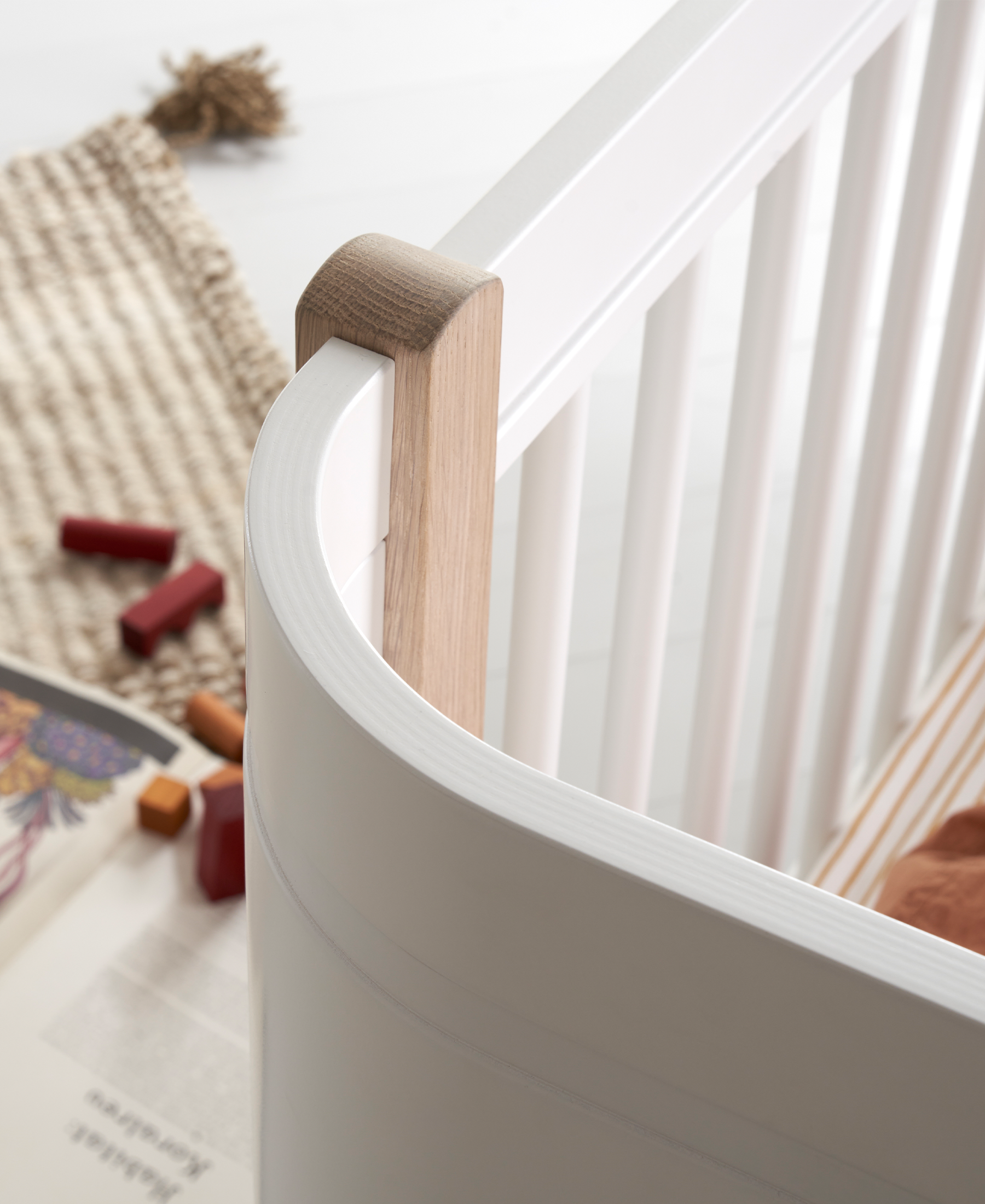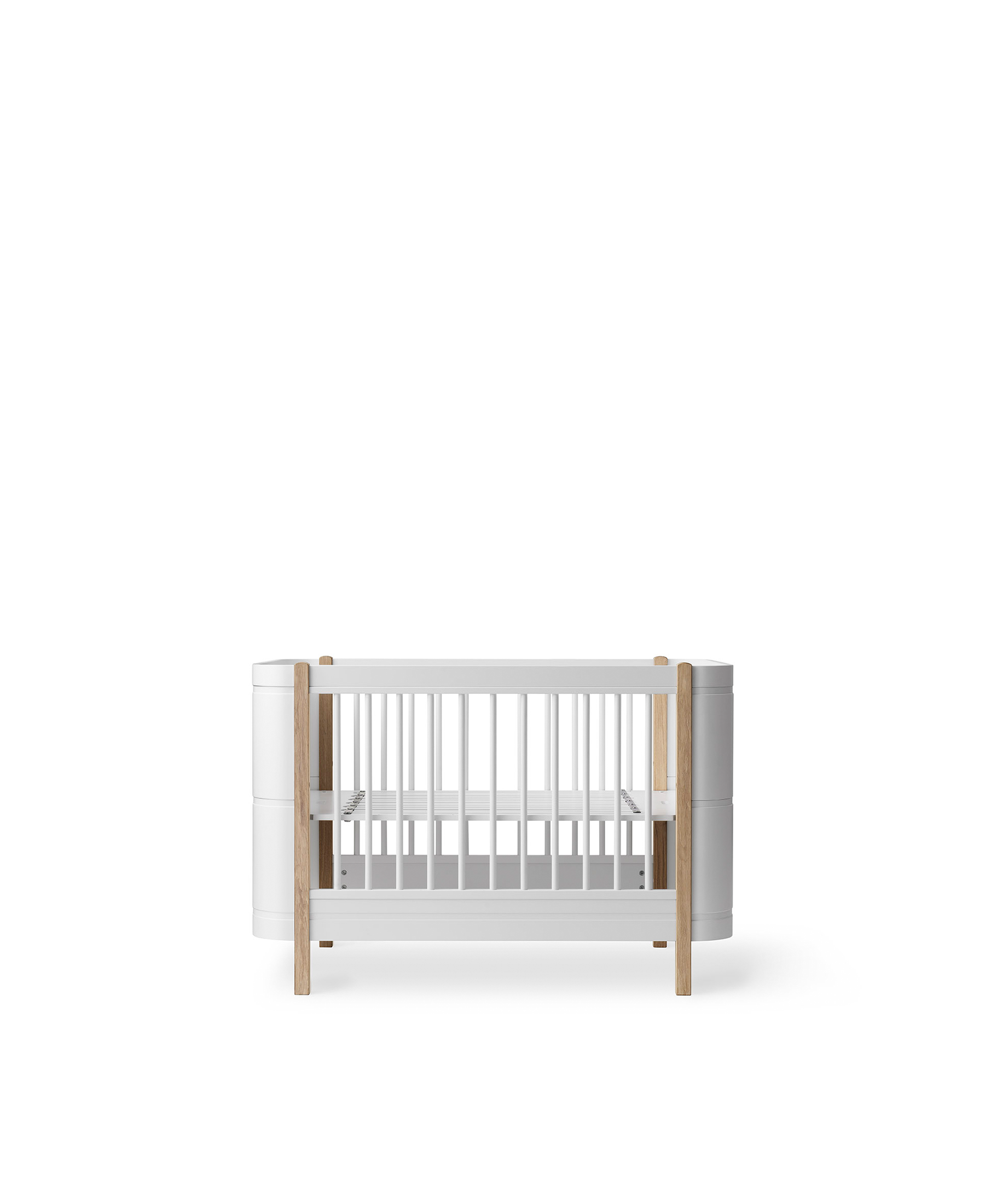 Wood Mini+ cot bed incl. junior kit, white/oak
€1.259,00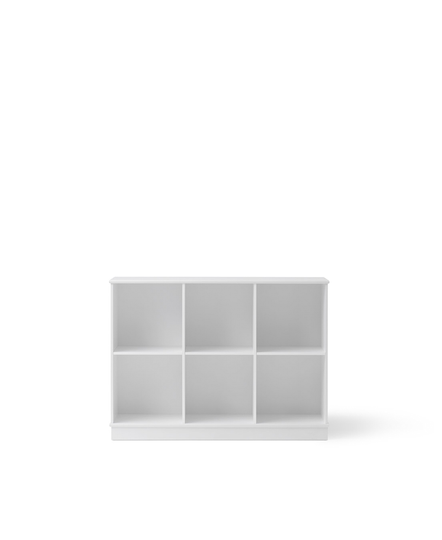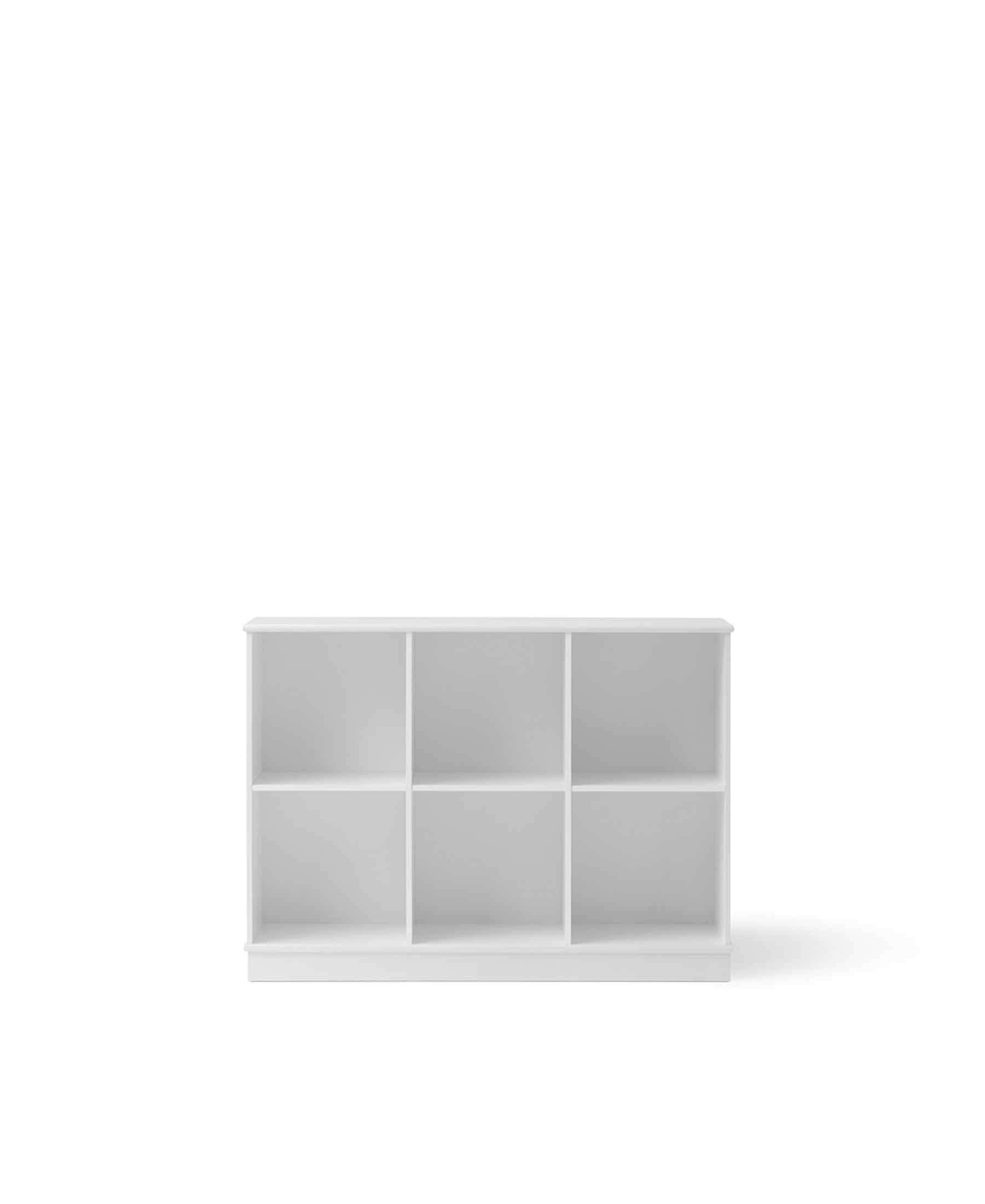 Wood shelving unit 3x2 w. base
€459,00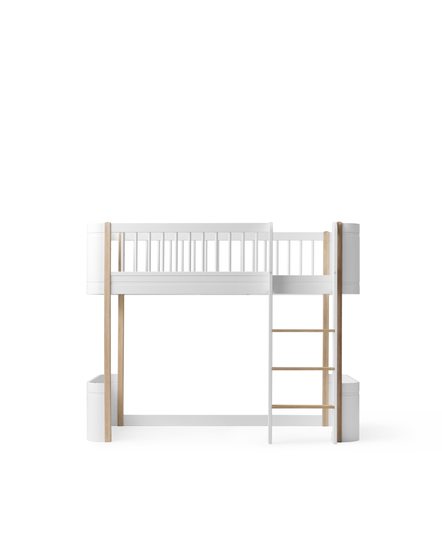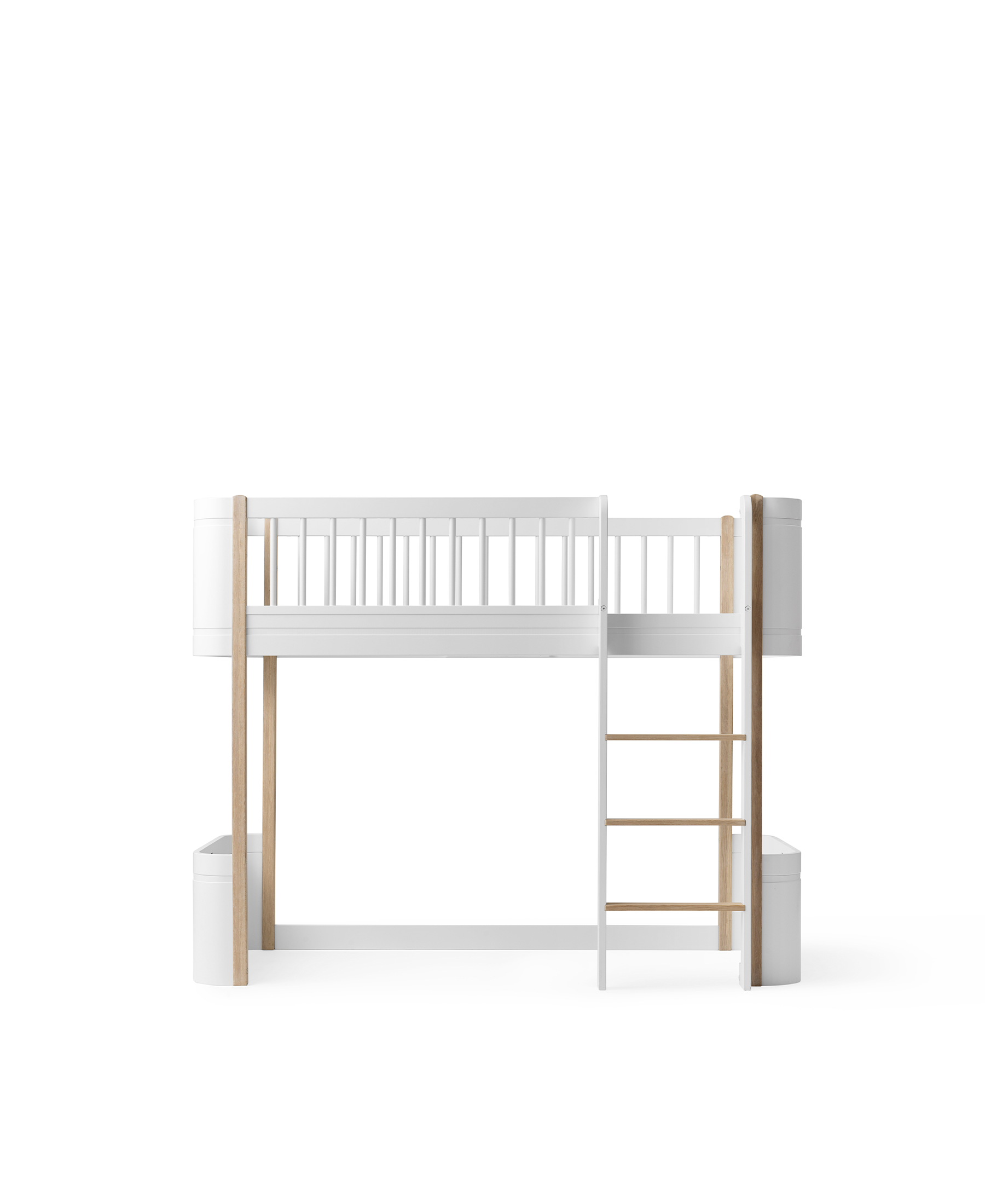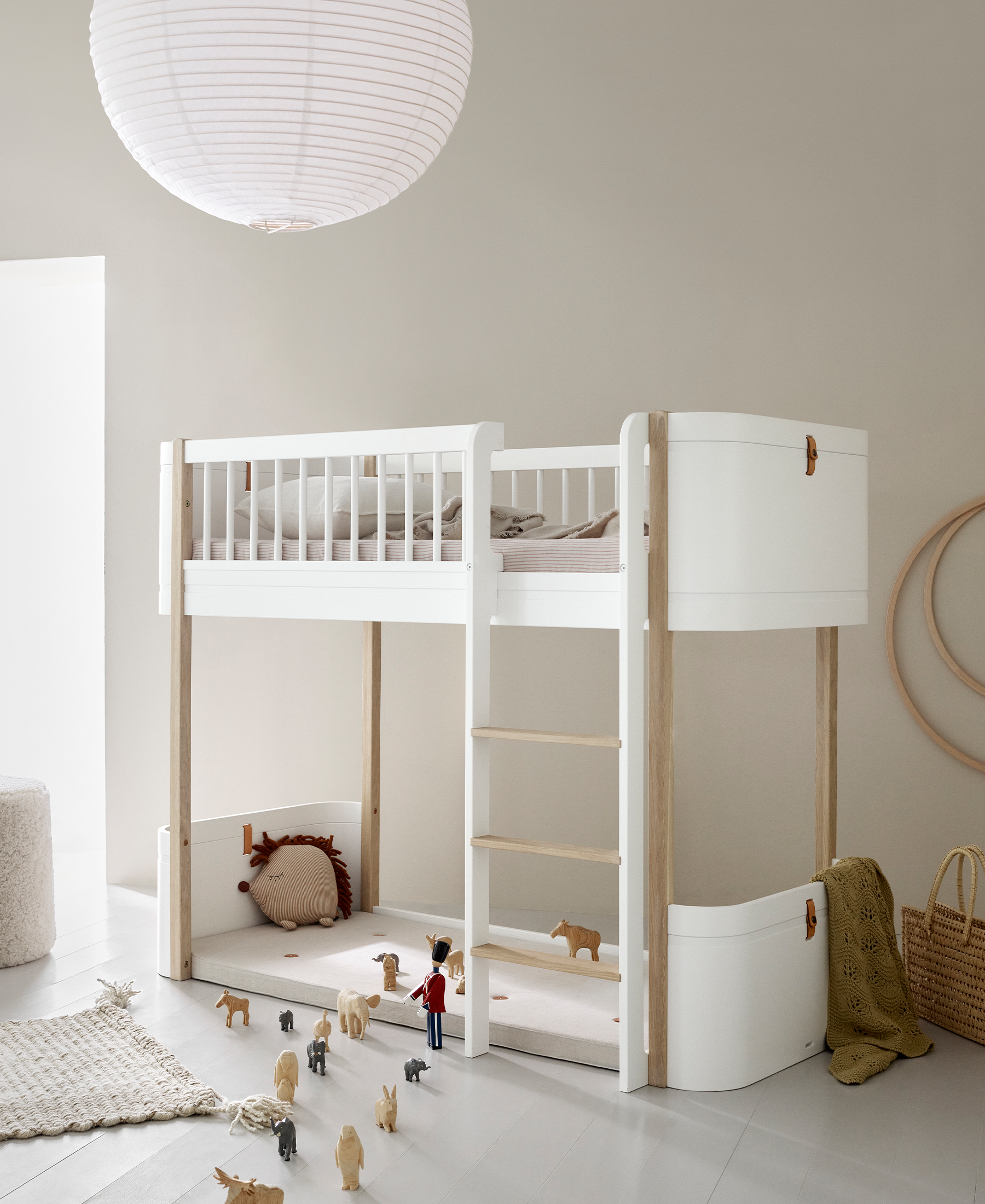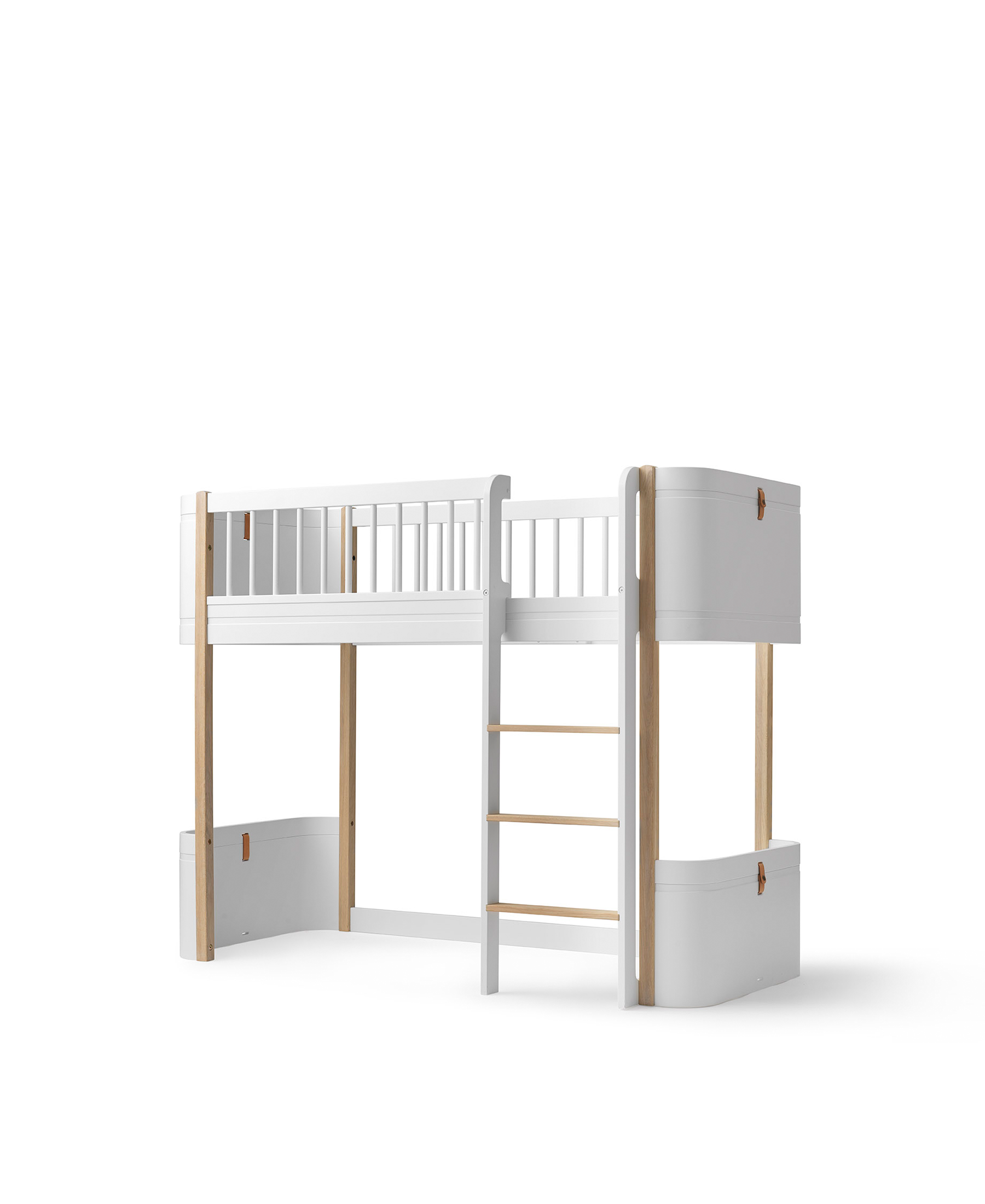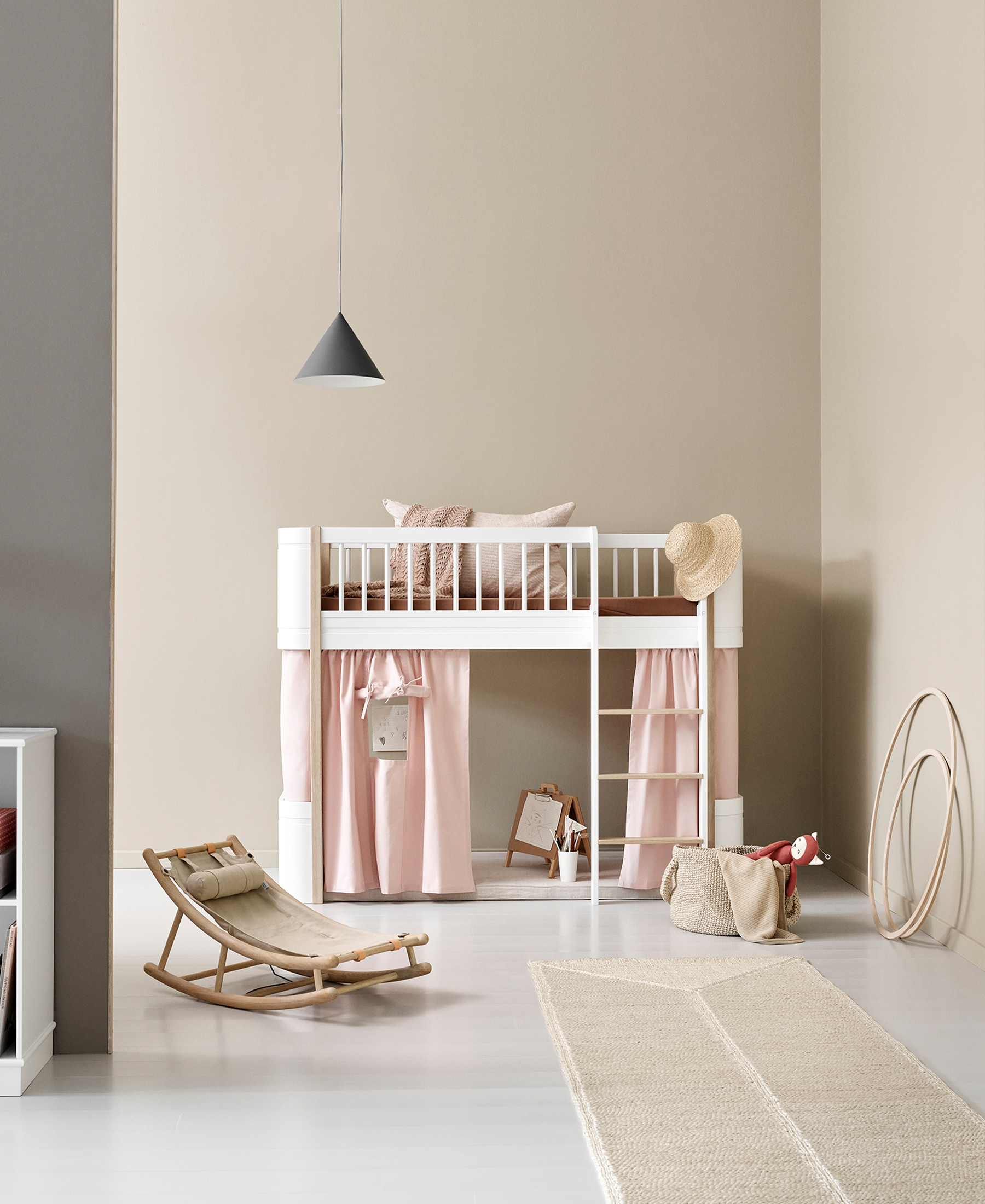 Wood Mini+ low loft bed, white/oak
€1.279,00