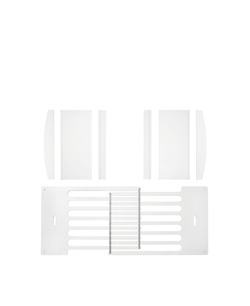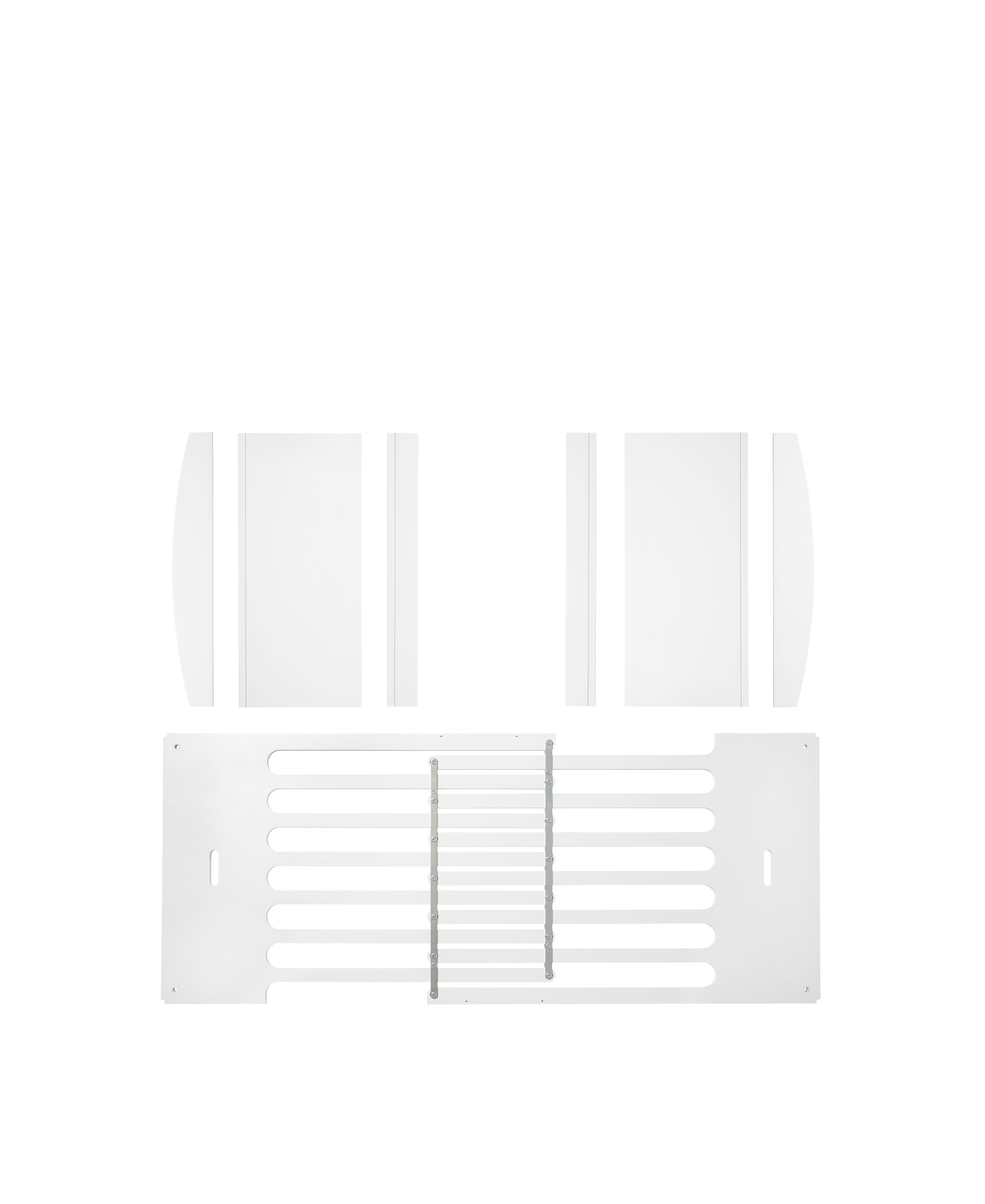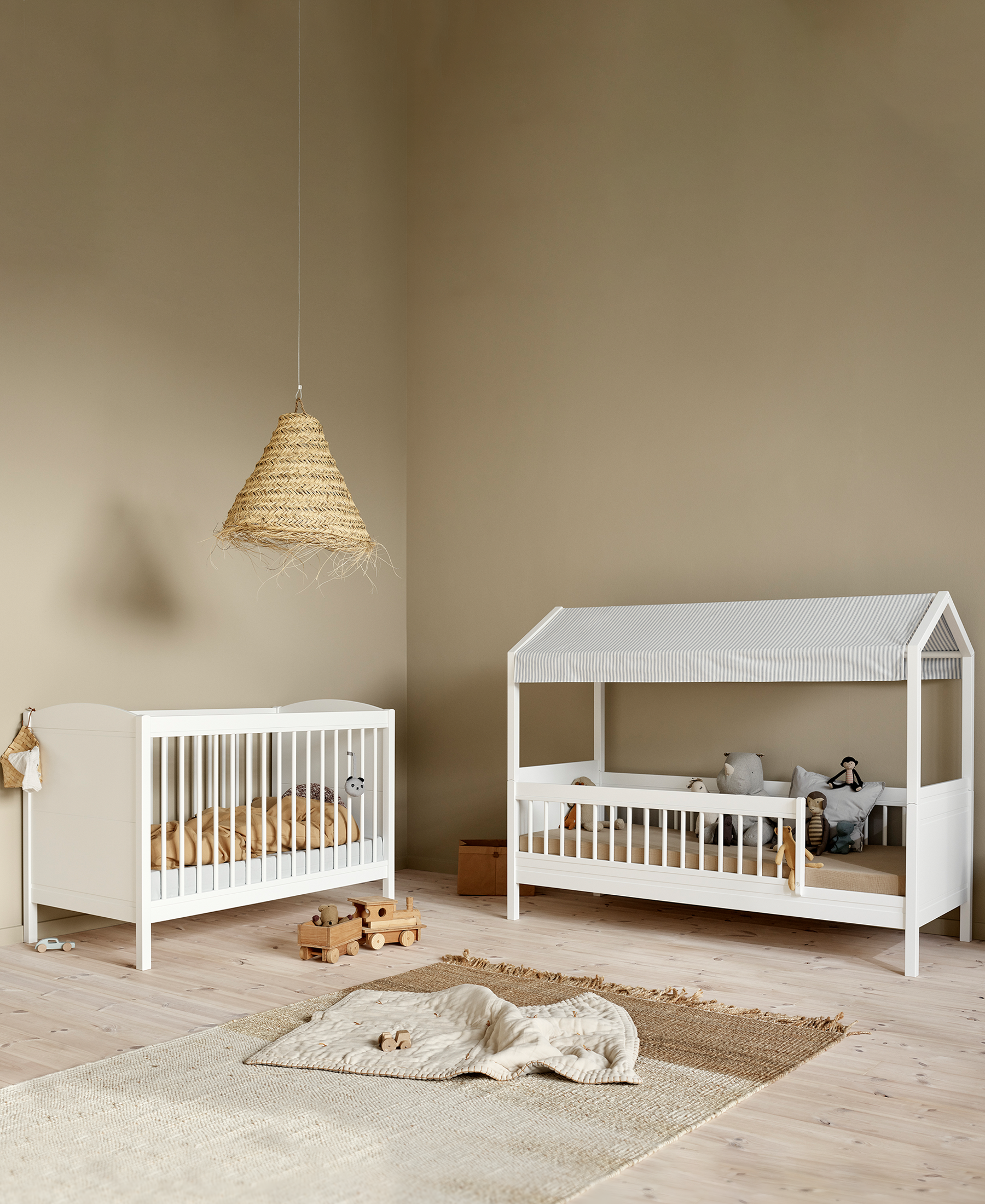 Oliver Furniture
Seaside Lille+ sibling kit (additional parts to Lille+ cot bed incl. junior kit)
Item number: 021255
Dimensions

:
.


cot bed

w 74 × l 134 × h 92 cm


junior bed

w 74 × l 174 × h 63,5 cm
Lille+ sibling kit is a supplement to Lille+ cot bed incl. junior kit designed to follow the family's development and needs. This means, in all its simplicity, that the baby's Lille+ cot bed incl. junior kit, when purchasing the optional Lille+ sibling kit, can grow with both child and family. The sibling kit contains extra parts to build a crib for the youngest child and a junior bed for the oldest all at the same time. Whether your children are in one room or separate rooms, the aesthetics of your home will stay intact.
In this way, the baby's first bed becomes an investment in the children's bedroom environment, which remains both safe for the child and aesthetically intact for years to come – even when one becomes two. With the Lille+ sibling kit, the family's youngest can follow each other for many years.
Finally, when the children outgrow the Lille+ beds, the junior bed can be used as a sofa in the children's room or in another cosy room in the house.  Seaside Lille+ supports Oliver Furnitures foundational principal of aesthetic sustainability: We create furniture which in design as well as quality can follow the family for generations.
Lille+ beds are smaller in both width and length than, for example, Seaside Classic beds and are therefore ideal for smaller children's rooms where there should be room to play.
As your needs change - a child wants a new bed, or maybe a sibling arrives - the bed can keep up with the new needs.

Choose the bed you want to convert and see the conversion options in the bed converter.
We guarantee a five-year availability of the standard conversion kits for all convertible beds from the date of purchase.
The Seaside Lille+ series is made of birch wood.

The non-visible screws give the bed a clean and exclusive design and are a defining trade of Oliver Furniture that emphasises the design and impeccable quality.

The series is manufactured in Europe and complies with European safety standards and norms. The products are painted with non-toxic, water-based paint.
Maximum weightload on bed bases (static weight):
Lille+ cot bed: 30 kg
Lille+ junior bed, low loft bed and low bunk bed: 120 kg